Archive: October, 2011
UPDATED: 12 p.m.

By Josh Fernandez and Bonnie L. Cook
To an auditorium full of Harriton High School students in Rosemont, the classrooms Susan Burgess-Lent described were almost unimaginable.
In the Darfur region of Sudan, children attend classes in huts, warmed to an uncomfortable 120 degrees. There are mats to sit on, no computer labs and little access to water. Toilets with running water are less than a rarity and very few kids go beyond eighth grade.
Program director of the Darfur Peace and Development Organization, Burgess-Lent visited Harriton students, parents and faculty Thursday to take another step to improving the conditions for Darfurian children, who've grown up in Internally Displaced Persons camps due to the genocide in the region.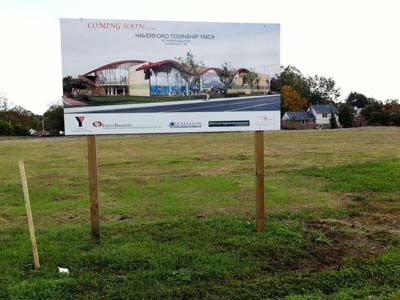 Jane Hall and Jeff Miller seem to have a lot in common. Both live in Haverford Township and are parents. Both serve on the board of the Haverford Civic Council, say they care about their community and want to improve its infrastructure. And, perhaps most importantly, Hall and Miller are vying for the only open commissioner position in this year's elections.
With incumbents in Wards 1, 5, 7 and 9, Ward 3 is the campaign ground for fresh candidates.
With Democrat Robert Trumball not seeking reelection, Hall, a Republican, and Miller, a Democrat, must capture voters' attentions by setting themselves apart from each other before Election Day Nov. 8.
On Nov. 16, at 6:15 p.m., St. Joseph's University will partner with the National Committee on United States-China Relations, of New York, for the fifth annual China Town Hall: Local Connections, National Reflections, according to a university news release.
Hosted in the Wolfington Teletorium in Mandeville Hall, the national day of programming on China involves 50 cities throughout the United States and is designed to provide Americans the opportunity to discuss U.S.-China relations with leading experts.
The program, which will feature a live webcast with former national security adviser Zbigniew Brzezinski, will be moderated by Stephen A. Orlins, president of the National Committee on U.S.-China Relations; it will be followed by a presentation on-site from China specialist Thomas Kellogg, a program director at the Open Society Institute in New York. Kellogg will present "Legal Reform and Social Justice in China."
Ten-year-old Alexander Berman ran toward his house in tears. On this particular day, the teasing and poking he endured on the school bus became too much for him. Without hitting anyone, he used his elbows to lash out at the children chiding him.
Berman, who has attention deficit disorder and processing difficulties, immediately told his mother what happened. His honesty, Lisa Berman said, is something that, in part, has developed thanks to the Social Thinking methods used at Camp Sequoia, a summer camp held at the Hill School in Pottstown, Pa., for children with social-cognitive challenges.
"He went to the principal on his own the next morning," Lisa Berman said. "He apologized, whereas before, he may have stewed and stewed until one day, he may have just started swinging."
Radnor High graduates are getting ready for a day of football and old friends.
On Nov. 12, the school will hold its first all-class reunion, presented by the Radnor Alumni Council.
The event will be held from 4-7 p.m. at Radnor Financial Center (150 N. Radnor-Chester Rd.), following the RHS-Lower Merion Homecoming Game.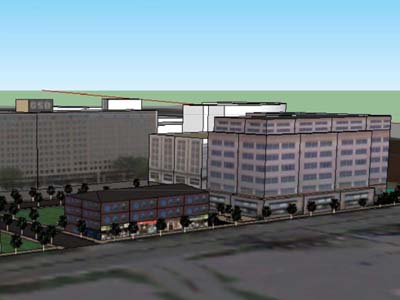 After resident Gary Brandeis said the City Avenue rezoning ordinance opposition was voiced by the same handful of people at every meeting, Teri Simon took the microphone to address Lower Merion's planning commission.
"We would not want you to misinterpret the fact that there aren't that many people here tonight as a lack of interest," said Simon, president of the Wynnewood Civic Association. "A lot of people who would have ordinarily been here could not come because their were other events that were scheduled."
Simon pointed out that residents concerned over the rezoning ordinance did not receive notice about the Tuesday, Oct. 25, Special Planning Commission meeting until late last week, when it was announced. Simon and Gladwyne resident Bernard McNamee pointed out that low public attendance was a result of the meeting's late notice, which clashed with a Lower Merion School Board debate at Harrington Hgh School and scheduled meetings for the Merion Civic Association and Gladwyne Civic Association.
The election hasn't happened yet, and Montgomery County officials already have announced a plan to rid the streets of campaign signs.
The county recycling office has partnered with ReCommunity Recycling, Sullivan's Scrap Metals and the Montgomery County Democratic and Republican Committees to collect and recycle all campaign signs and posts, according to a news release.
The small, corrugated and bag type plastic lawn signs are recyclable, but should not be tossed into a standard curbside recycling bin. Similarly, metal stakes should not be recycled curbside, but can be recovered at a scrap metal facility. The new initiative is aimed at making the recycling of these signs easier, according to the release.