Archive: June, 2012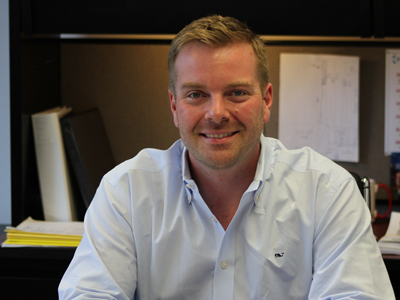 Love Kudos, Remembrance is an occasional installment profiling people from the Main Line who stumble into grand loves, stand out to their neighbors and whose memories remain after they're gone.
Joseph Carberry was in the middle of an icebreaker at a conference in Atlanta, Ga. when the the winner of The Main Line Chamber of Commerce's Emerging Leader of the Year award was announced. Executives present had to match factoids to their peers in the group, and Carberry's was that he rides a Harley bike. The reader began, "This gentleman has just won the Main Line Chamber of Commerce Emerging Leader Award."
Radnor Township Police are investigating a home invasion that they believe occured because the targets are Asian.
A few minutes after 1 a.m. Thursday, June 7, Radnor police were dispatched to a Rosemont home in the 100 block of Brooklea Road. The family, business owners in the township, reported that at approximately 11:30 p.m. Wednesday night, three men held them at gunpoint and forced them into the home.
The three armed men then proceeded to ty up the victims and went through the house, taking an undetermined amount of cash and jewlery.
The vivid portraits and picturesque landscape paintings neatly decorating the Narberth Chiropractic Center burst with the detail and persistence it takes to masterfully craft an oil painting, but don't let these works of art fool you – though they were "painted," each of the more than a dozen pieces were created on the iPad of the artist, Richard McKnight.
"Some people come in here and they think they are photographs," McKnight, 64, said. "One woman said 'well, you're tracing over a photograph,' and I said, 'No, I'm not.' It's a painting. it looks just like an oil paint, and to me, that's just like magic."
Creating art via computer technology isn't new. There's the Microsoft Windows program, Paint, but recent years have given those with an artistic eye more possibilities with various software. Corel, for example, was introduced first as CorelDRAW in 1989 for Macintosh and has since grown into a multiplatform product emulating traditional media associated with drawing, painting and printmaking, with the current version Painter 12 released a little more than a year ago.
From May 23 to June 10, Lower Merion Police will partner with PennDOT and the Pennsylvania State Police in a national "Click It or Ticket" enforcement effort.
The effort, according to a Lower Merion Township press release, will emphasize the state's primary seat-belt law for drivers and passengers under age 18, especially during nighttime enforcement.
According to the release, there were 293 unbuckled fataliities last year that occured between the hours of 6 p.m. and 6 a.m.
Lower Merion School District is holding an independently organized TEDx event Monday, June 4 to show students how they can effect societal change.
The students of Lower Merion School District's chapter of TEDx, the nonprofit organization devoted to fostering positive societal change, organized the event, which includes speakers who are current and former students of the district.
One of the former students speaking at the event is David Spandorfer, the CEO of the new running apparel company, Janji, which he started along with business partner Mike Burnstein last year in his final year at the Washington University of St. Louis.
On a bright and humid Wednesday afternoon, 29-year-old Joe Mackay, his brother, Cliff and their friend Jess Pro walk into Ardmore Plaza's newest addition, The Beer Shoppe, to peruse the endless selections of beer before they enjoy their cold beverages of choice while they sit along the gray and wooden-lined counter tops and stools in the back of the store.
"I came here for the first time last week," Mackay, an Ardmore resident, said. "This is my fourth time here now."
Three months after it first began construction and the transfer of a liquor license from a Norristown restaurant, The Beer Shoppe is now a reality.