Archive: February, 2012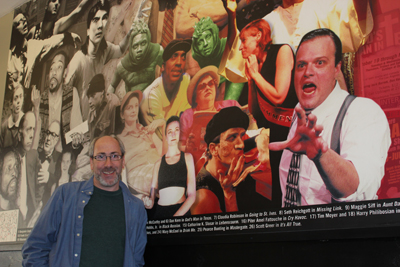 As a budding Lower Merion High School student, Seth Rozin knew his career would go down one of two paths – theater or visual arts.
"Almost everyone who goes into theater starts out on stage at some point," Rozin, 47, said. "I was active in theater – acting, directing, writing – from the end of my elementary school days, all the way through college. It hooks you and you have to do it."
Rozin , a class of 1982 Lower Merion graduate, doesn't regret his theater decision, especially since he gets to enjoy the almost 24 years of success with InterAct Theatre Company, of which the Merion-born resident is co-founder.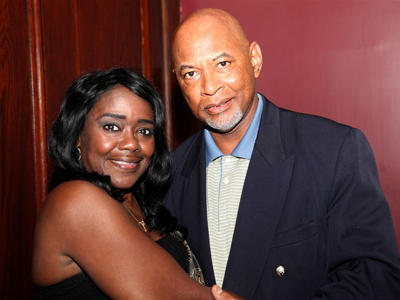 Gwen Webb-Appling looked at a group of students sitting in a classroom in Milan, Tenn., and cried. The Milan High School students told her they felt powerless to make positive changes in their communities.
Webb-Appling, a child protestor during the 1963 Birmingham Movement, Skyped with the class to talk about the struggles they face around the same age Webb-Appling was when she got arrested for standing up for what she believed in: justice.
"A lot of people go to jail nowadays, and they don't have a purpose," Webb-Appling said. "I told this group of students and their parents who were boo-hooing with me, 'You have to lead a purpose-driven life.'"
Gwen Webb-Appling looked at a group of students sitting in a classroom in Milan, Tenn., and cried. The Milan High School students told her they felt powerless to make positive changes in their communities. Webb-Appling, a child protestor during the 1963 »
The final of two Lower Merion finance workshop meetings to address the township's nearly $7 million business tax revenued ended last night, Wednesday, Feb. 22, but not before the board clashed over one of the discussed options – post-employment benefits and deferred compensation for township employees.
Township CFO Dean Dortone presented the option, which was also discussed at the first meeting, stating the township currently funds retirees on a "pay-as-you-go-basis, similar to other governmental and private sector entities."
"Healthcare benefits, life insurance benefits, that's it," he added during the presentation.
Attributing busy schedules, Commissioner Rick Churchill said Township Manager Doug Cleland's contract might not be ready to review and approve by March 7. The Board of Commissioners tabled the agenda item at the Feb. 15 meeting earlier this month.
"We have a negotiating committee of three people, plus Doug," Churchill said. "We're all kind of busy people, and we have to coordinate schedules."
Cleland is currently working without a contract, and continues to negotiate with Commissioners Scott Zelov, Daniel Bernheim and Churchill to agree on a deal that will be presented to the rest of the board as well as the public.
In Dec. we wrote abt the Raynham Rd manse getting gutted (bit.ly/xtDZkU). The township approved the demo and building permit today.

— Neighbors Main Line (@NeighborsML) February 21, 2012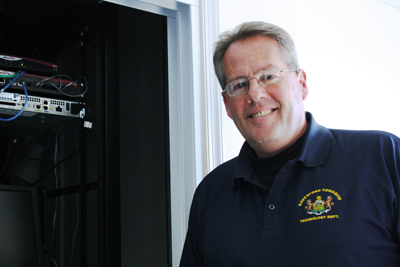 Rick Maclary came to Haverford Township in January 2008 as the municipality's first information technology director. In fact, prior to Maclary, the township didn't have any internal personnel overseeing Haverford's network, let alone website. It spent money on outside consultants who the township could only use for 40 hours per month.
Maclary walked into what seemed like an ancient situation: Township staffers used their personal Yahoo! and Gmail accounts for official township business. Some PCs couldn't even run the then-newest software, Windows XP.
When Township Manager Larry Gentile hired Maclary in 2008 to network the township's computer systems, Maclary faced an ill-functioning website and small server. Well into a technological age of instant gratification and communication, the township was far behind. Until 2011, the agendas for Board of Commissioner meetings were hand-delivered to the commissioners' homes rather than emailed with one mouse click.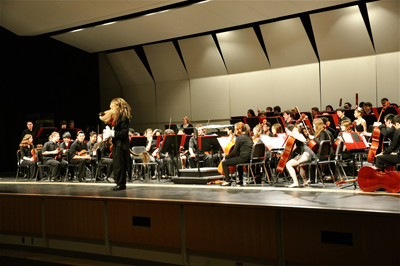 Those who have yet to see the annual Maestro the Lion children's concert at Lower Merion High School still have a chance with two remaining shows, one tomorrow, Feb. 21 and another on Wednesday, Feb. 22 at 10:30 a.m.
The concert series, which began in 1990, features performances by the Lower Merion Symphony Orchestra, student ballet dancers and a group of male student vocalists, Bullfrog Quartet.
Before each concert, high school students demonstrate their instruments for children in the audience in music mingle.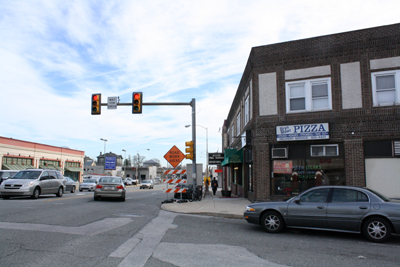 Margaret Murr couldn't help pointing out whose turf Bartkowski Investment Group played on for the past three years as the advertising company worked to put up five billboards in Haverford Township.
"It's our town," Murr, one of the four township residents who filed as parties in the hearing, said after the Haverford Township Zoning Hearing Board voted unanimously to deny BIG's challenge to the validity of the township's advertising code.
Though Robert Kane, the chairman of the board, acknowledged billboards are prohibited in the township, not all non-accessory outdoor advertisements are. When Marc Kaplin originally petitioned the validity and constitutionality of the township's code, he said the township improperly excluded all non-accessory outdoor advertising signs. Non-accessory outdoor advertising signs include ads on bus stop shelters and grocery carts, which are allowed in Haverford Township.