PECO's gas main installations begin this month and won't finish until the end of May and mid-July, the tentative completion dates, according to a Radnor Township press release.
The main installations and services are underway at the two locations, Summit Terrace and Wentworth Lane and Lewis Lane.
The installation at Summeri Terrace and Wentworth Lane began April 9 and won't finish tentatively until May 31. The installing gas mains and services on Lewis Lane begin April 24 and aren't expected to end until July 15.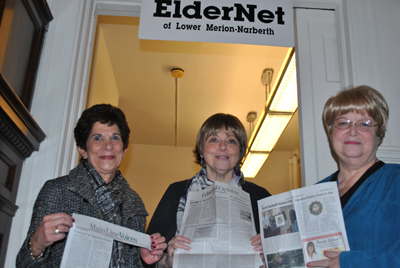 ElderNet of Lower Merion and Narberth is one of 31 elderly-assisting agencies receiving $4,386,000 from the Pew Charitable Trust over the next three years, and Executive Director Ruth Sperber couldn't be happier.
"When we heard about this, it made us really excited," Sperber said in a phone interview. "Contact [Greater Philadelphia] and our organization were a few of the smaller groups that received funding, and it was nice to learn that a mix of large and small agencies were getting this help."
Pew announced last week it was providing the more than $4 million in funds for organizations that serve the Philadelphia region's elderly.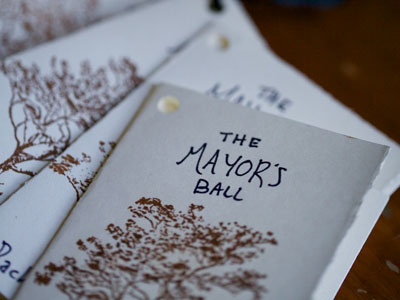 Elbows up and back straight, Nicole Carville took her husband Bob Wegbreit's lead as they did the Waltz across the second floor of Narberth Borough Hall.
In preparation for Narberth's first Mayor's Ball April 13, the two watched dance instructor Rubi Wiswall closely as she counted out the steps to old-fashioned dances such as the Cha-Cha, Foxtrot and Charleston. Carville wore a pair of jeans as Wegbreit, wearing green khakis, attempted to give her a spin. The last time the two danced like this, Wegbreit said, was at their wedding 20 years ago.
"I was nervous about the ball before tonight," Carville said after finishing an hour-long dance lesson, "but now I'm just excited."
The new prinicpal of Waldron Mercy Academy is not only from nearby Havertown, but is also no stranger tothe school's campus in Merion Station.
Appointed to the position after Waldron's Board of Trustees conducted a regional search for the position, Nell Stetser is not only a St. Joseph's University alumna, but has also been with Waldron Mercy since 1990.
Stetser recently served as vice principal of academic affairs for the past year, and has previously served as the school's curriculum director and a second and fourth grade teacher.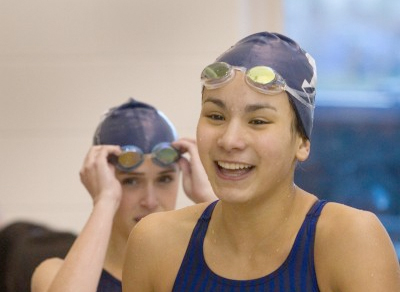 The minute she finished her 100-meter butterfly swim, Valerie Yoshimura came up for air and was greeted with thunderous applause and congratulatory cheers from her coach, teammates and family.
Gladwyne resident Yoshimura, 14, knew the praise meant one thing – she made the cut for the 2012 U.S. Olympic Team Trials in Omaha, Neb.
"It felt like a crazy dream…I'm so excited that it hasn't quite sunken in yet," Yoshimura said.
It's not the Mega Millions lottery, but the $6.9 million in business tax revenue was still enough to arouse debate at the April 4 Lower Merion finance meeting over the suggested options for allocation.
Although all of the options were approved to go before the board, Commissioners Scott Zelov and Phil Rosenzweig expressed deep concerned about divvying out funds before they were needed.
Both commissioners questioned the rationale behind allocating for three of the four options on the table – contributions to the equipment fund, insurance trust fund and the capital project fund – stating it would be wiser for the money to stay in the GF fund balance and get distributed for the various funds on an as-needed-basis.
Villanova University's proposed $200 million-plus expansion project has caused quite a stir among Radnor Township residents, and alleviating concern is contingent upon Villanova's response to the township's list of suggestions and concerns.
Radnor Township sent an e-mail to attendees of the Township Manager's March 21 meeting, containing a 15-page list of suggestions and concerns which will be sent to Villanova Wednesday morning, April 4.
Comments and questions were broken down into several categories, such as traffic, pedestrian safety and pedestrian bridges, stormwater management, size of buildings, zoning relief, parking garage, light spill, electrical, noise issues, sanitary sewer capacity, streetscape and lighting, buffering, student enrollment growth, economic business impact and quality of life.
Art lovers desiring an evening with hors d'oeurves, live swing music and one-of-kind artwork have less than two weeks to purchase tickets for the Main Line Art Center's 75th Anniversary Spring Soiree and Silent Auction.
The Soiree on Saturday, April 14 is a 1930s-themed bash inspired by the decade of the center's founding.
Guests will not only celebrate with Executive Director Judy Herman – who's retiring after 25 years with the center – but will also be treated to a private viewing of Out of the Attic: 75 Years of History, the center's historical exhibition serves as backdrop to the event.