The Villanova Branch of Sovereign Bank at 2 Aldwyn Lane in Radnor Township was held up by a robber at 1:37 p.m. today.
The man, who was last seen fleeing on foot, was a thin white male described as 6'1" tall and had scruffy facial hair. He was last seen wearing a gray hoodie and black sweatpants with the Aeropostale logo on it. He handed the teller a note stating he had a gun, and the teller gave him an undetermined amount of money, a statement released by the Radnor Township police department said. No gun was shown.
Anyone with information regarding this incident should call the Radnor Township police at 610-688-0503.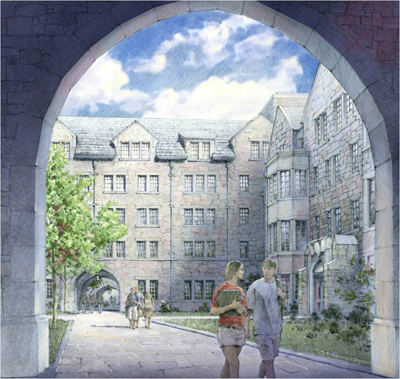 On Friday, we reported on the new organization in opposition to the Villanova University campus expansion, the Right Plan for Radnor. One thing Kevin Geary, a founding member of the group, reiterated is that the university's plans aren't acceptable as is. When asked if he would approve of plans within the zoning code, Geary said, "I don't know what those plans would look like."
Joe Vandergeest, another member of the Right Plan for Radnor, said if Villanova were to present such plans, he simply couldn't fight it.
"I wouldn't be able to argue with them," Vandergeest said. "It would be their right."
Update: Kevin Geary from the Right Plan for Radnor just gave us a call to let us know the pre-recorded messages sent out to about 1,200 households in Radnor were sent out by the organization. Geary said the message clearly stated it was paid for by the organization. The end of the message prompted people to contact their commissioner if they were concerned about the quality of life in Radnor if Villanova's plans to expand go through.
The robocalls are all part of the Right Plan for Radnor's grassroots campaign.
--
Lower Merion Township announced it will hold a ceremony announcing the winners of the Charlotte Miller Simon Poetry Contest in the board room of the administration building on Sunday.
The contest, sponsored by Ardmore Library, received over 300 entries this year, according to Jane Quin, head librarian at Ardmore.
First, second and third prizes of $100, $75 and $50 respectively will be awarded in all three divisions of the contests, including the children's division for ages six-12, the teen division for ages 13-17 and the adult division for those 18 and older.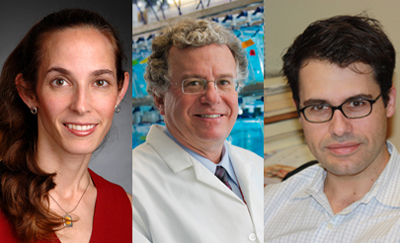 In response to the funding decrease of childhood cancer research from the National Institutes of Health's budget, the Wynnewood-based cancer nonprofit Alex's Lemonade Stand Foundation announced March 1 that it awarded its inaugural Bridge Grants to three pediatric cancer researchers.
"We had new supporters come on last year who raised $1.5 million for us," Co-Executive Director Jay Scott said of new fundraisers Toys'R'Us. "We didn't want the money to sit idle, so we were luckily able to fund these three researchers to keep them going for a year."
The three bridge grant recipients receiving $100,000 each for a 12-month period are Dr. Kimberly Stegmaier and Dr. Tom Look of the Dana-Farber Cancer Institute in Boston, Mass., and Dr. Adolfo Ferrando of the Columbia University Medical Center.
The Narberth Cystic Fibrosis Run will begin at 9 a.m. on April 21 in Narberth Park. Participants will kick off a five-mile run to raise money to grant wishes to children with cystic fibrosis. The cost is $30 before April 1 and $35 afterward.
For more information about how to register, volunteer or donate, visit the run's website.
The Main Line Art Center is teaming up with Haverford's Children's Book World to host a free Sunday event booked with presentations by eight illustrators from 11 a.m. to 3 p.m. Each illustrator will share with attendees their work and talk about how they came to be an artist. Visit the event's page to find out what time each illustrator will speak, and check out the who's who below:
David Wiesner won three Caldecott medals for his illustrations in "Tuesday," "The Three Pigs," and "Flotsam." As he has with many of his titles, he authored his most recent book "Art & Max," which was released in 2010. From fish and pigs to flying frogs and dragons, Wiesner continues to explore various medias to create new ways to tell stories derived from his imagination.
Brian Biggs' artist scope includes works for comic books, news publications and advertising, but the Arkansas native and current Philadelphian most recently showed off his work in "Everything Goes," a children's book about transportation that he authored.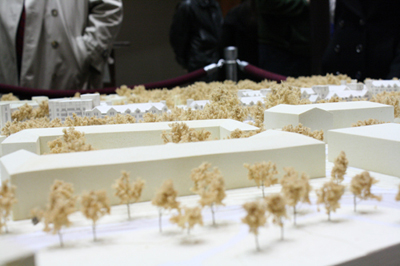 Officially created less than 48 hours ago, the Right Plan for Radnor is a collective of local community members who oppose Villanova's plan to expand along Lancaster Avenue in present form.
Calling Villanova's plan "too big, too much and too risky," Radnor resident Kevin Geary said one of the Right Plan for Radnor's goals will be to protect families from an expansion that could negatively affect their property values and public welfare.
"This is the biggest construction project in Radnor's history," Geary said. "Villanova is an important community partner, but they're proposing something that's not within township law. This is beyond a 'not in my backyard' mentality."