Archive: September, 2011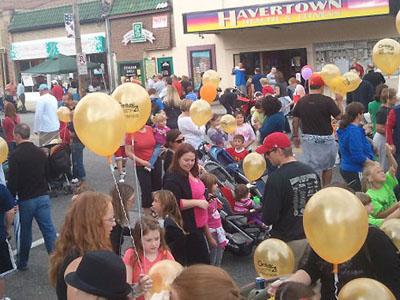 We know you want more coverage of the Main Line, but we also know you want better coverage. We recognize that you want coverage that knows the community as well as you do.
That won't happen by simply writing more stories. We certainly will write more stories, and we think you'll appreciate our consistent presence on the Main Line. You'll see our reporters, Josh Fernandez and Ashley Nguyen, writing their stories from coffee shops and shaking as many hands as possible. That's on top of the Inquirer's long history of covering the Main Line, including the popular Neighbors section that used to appear in print.
We're updating that Neighbors idea in a web-savvy way. That will include pointing you to other great reporting and commentary that's happening elsewhere on the web, even from competing news sites, so you never miss anything.
Goofy signs declaring "No Humans Allowed." An eye-catching purple ceiling. Posters of The Wizard of Oz-era Judy Garland.
There's a lot to look at inside TLA Video in Bryn Mawr, but in the end most visitors are there for one thing: movies. There are aisles and aisles of them, and a staff of self-proclaimed film nerds to guide the way.
But the Lancaster Avenue store now finds itself the last of seven TLAs, and its future is uncertain beyond the expiration of its lease, in October 2012. For now, though, it remains a Main Line fixture, a gathering spot, a place to browse through movies, posters and video games.
Back on campus for her sophomore year, Bryn Mawr College student Hannah Smith posted an entry on her Word Vomit blog most college students would find unusual - and probably a little maddening.
"Bryn Mawr was recently given The Princeton Review's coveted top spot under 'Dorms Like Palaces,'" she wrote last month. "Bryn Mawr's dorms are beautiful, but in my opinion, my current Erdman Customs Room is, dare I say it, a bit too big."
"I don't have nearly enough furniture to fill my room with, and the wall above my bed is so big that my Shutterfly order of 75 prints do not even begin to cover it."