Archive: May, 2012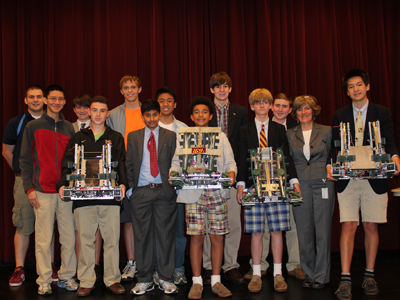 To say The Haverford School's robotics teams excelled at the 2012 VEX Robotics World Championship would be an understatement.
Seven years after its inception, the all-boys college prep school's Upper and Middle school teams, "The Calvary," dominated the April 18-21 championship in Anaheim, Calif., bringing home many accolades, among them, the Teamwork Award and the Excellence Award, which automatically qualifies them to compete in the 2013 VEX World Championship.
The overall growth of the team up to this point, as well as its recent performance, meant a great deal to the teams' adviser Megan Connolly, who brought home a Teacher of the Year Award from the championship.
UPDATE 11:42 a.m.: The fire is reportedly under control.
Lower Merion Township firefighters were called to 545 Greystone Road in Merion Station around 9:30 a.m. to put out a two-alarm fire.
Reports said the rear of the house was engulfed by a possible basement fire. Flame and smoke engulfed the first and second floors as well.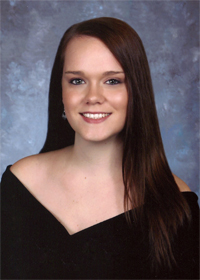 Love, Kudos, Remembrance is an occasional installment profiling people from the Main Line who stumble into grand loves, stand out to their neighbors and whose memories remain after they're gone.
While most graduates fret over finding jobs and stress over other related post-college crises this summer, Aileen Shotzberger will spend eight weeks in Thailand volunteering for a cause near and dear to her heart – helping endangered elephants.
"I knew I didn't want to jump right into sitting behind a desk at a computer, since my major predisposes me that," Shotzberger, 21, said. "I want to do as much good as I possibly can before I have to worry about a career and finances."
Radnor Township Police have issued a crime alert in response to a residential burglary on May 23 in Wayne.
That evening, police responded to a reported burglary at a home in the 600 block of Brookside Avenue that was discovered shortly before 8 p.m.
The police department's investigation determined that the Brookside Avenue home was entered through the front window between 10:30 a.m. and 1 p.m. No one was home at the time of the burglary, police said.
After an exciting year that's included its 75-year history celebration and its sixth annual "One Night Stand" exhibit for emerging artists, the Main Line Art Center will conclude its 2011-2012 with an exhibition of art created by the founding members of its new Professional Artist Membership program.
The Haverford-based Art Center's Professional Artists' Exhibition runs May 23 to June 13, but art goers will have the opportunity to meet the exhibition's artists and purchase their work during the public reception this Friday, June 1 from 6 to 9 p.m.
The Professional Artist Membership program was developed out of the Art Center's desire to support the careers of professional artists by providing exhibition and advanced career development opportunities, as well as visibility.
Narberth residents in a volunteer mood or eager to see adorable pets can look forward to two upcoming events in the borough.
First up on Saturday, May 26, is the Narberth Civic Association's launch of "Cleen Sweep." From 10 a.m. to 2 p.m., local scouts and residents of all ages will pick up their gloves and dustpans for a collaborative cleaning of downtown Narberth.
Together, participants of the event will clean up trash, separate misguided recyclables, get rid of weeds and partake in anything else to help beautify the borough's downtown area.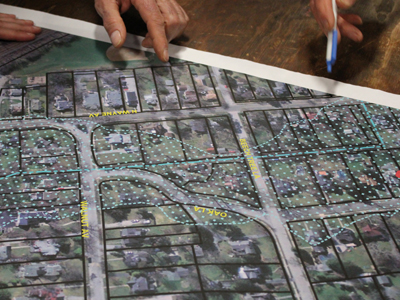 The summer season evokes excitement over beach weather and summer breaks, but for the residents of Wayne in Radnor Township, summer leaves a cringe over two words: storm water.
The storm on the night of May 15 created two-and-a-half to three inches of rain in a matter of an hour, resulting in more than 20 emergency phone calls, about five Poplar Avenue residents' cars getting swept away, flodded basements, approximately five tons of storm debris, clogged pipes and the inability of the North Wayne Field basin to retain water.
This was the fourth time in the last two years that the township experienced watershed related damage and flooding.
The halls of Lower Merion High School boomed with dozens of community members, alumni, staff, faculty and students yesterday, May 21, all eager to honor three-star General Julius W. Becton, Jr., class of 1944 alum, as well as witness the new sculpture in the school's courtyard as part of this year's Alumni Dedication Ceremony.
Event attendees filled the more than 50 seats and crowded around the maroon tent for the outdoor ceremony as Principal Sean Hughes approached the podium, prepared to offer kind remarks regarding Becton and the Lower Merion/Harriton Alumni Association.
"The Lower Merion/Harriton Alumni Assocation has been instrumental in not only celebrating our past, but also our extraordinary future," the Lower Merion principal said. "Our legacy, we strive to not just uphold, but improve upon...[Becton] took these words to heart."