Archive: November, 2011
Radnor Township School District learned it made a significant achievement, just in time for the holidays – Adequate Yearly Progress for all five of its schools in the 2010-2011 school year.
"We owe the achievement to our students and staff for their continual hard work," School District Superintendent Dr. Linda Grobman said in an e-mail interview.
Representatives from the five schools, Ithan, Radnor and Wayne Elementary Schools, Radnor Middle School and Radnor High School, attended the Tuesday, Nov. 22 school board meeting to accept plaques from the Pennsylvania Department of Education for the achievement.
Julie Woldow is at her Penn Valley home for the holidays, and in addition to festivities, she enjoyed a free excercise boot camp class the morning of Wednesday, Nov. 30 because she donated canned goods to Performance Fitness trainer Michelle Collier's cause.
"Michelle has been my family's trainer for a few years now, and during a recent visit she gave me a flyer for this food drive she's having," said the 29-year-old, who excercised during Collier's class at the All Saint's Church in Wynnewood. "I thought it was a great a cause, and you get fitness classes out of it."
Woldow, visiting from her current residence in Anchorage, Alaska, took advantage of Collier's third annual Get Your Can to Class Food Drive,which allows individuals in the Main Line and Philadelphia areas to bring can donations in exchange for up to three classes.
Haverford Township police are investigating a home invasion in the unit block of Joann Circle in Havertown, Pa.
In a news release, officials said a female resident answered a knock on her door at around 10 a.m. on Nov. 30 to a man who claimed he was a member of Occupy Philly.
The suspect then entered the home, told the victim it was a robbery and instructed her to go to the second floor. The suspect placed her in the second floor bathroom and told the female victim to be quiet.
For Villanova University's third annual Lore Kephart Lecture Series, the university will host Harvard University historian Jill Lepore.
Lepore currently teaches at Harvard and writes for The New Yorker, according to the university's bio. Her most recent book is "The Tea Party's Revolution and the Battle over American History."
Lepore's lecture, "Poor Jane's Almanac: The Life and Opinions of Benjamin Franklin's Sister," will be held on Dec. 6 at 7 p.m. in the Villanova room of Connelly Center. It is free and open to the public.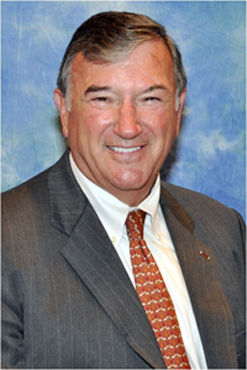 Love, Kudos, Remembrance is an occassional series profiling people from the Main Line who stumble into grand loves, stand out to their neighbors and whose memories remain after they're gone.
Long after the Thanksgiving holiday Haverford School students like senior Fitz Tepper remain thankful for Headmaster Joseph Cox, who he met at the school's ice cream social in 1998.
Tepper said the junior kindergarteners were given Frisbees and while enjoying his new toy, he accidentally threw it onto the eight-foot roof of the former lower school building.
Leafing through an old copy of the New York Times Magazine in late 2010, a familiar striped tie caught James Shecter's eye. Shecter, then a sophomore at the Haverford School, noticed the boy in the photo wore gold in his tie – the Haverford School's colors are maroon and gold – with a crisp blazer and khakis.
As Shecter read the accompanying article, he learned the school uniform so similar to his own was worn at Miller-McCoy Academy for Mathematics and Business, an all-boys charter school in New Orleans that opened in 2008 in response to Hurricane Katrina's effects on the devastated city's public school system.
Published in August 2008, the article documented the beginnings of Miller-McCoy, which when it opened only serviced the sixth and ninth grades. Shecter found himself engrossed in the story. One question, posed by one of Miller-McCoy's principals Keith Sanders, stood out to him.
For all of November on behalf of the Narberth Community Food Bank, Mayor Tom Grady's Narb Net newsletter has asked, "Going to Aunt Millie's for Thanksgiving and need something to do with that bird?"
As it turns out, a lot of people went to Aunt Millie's.
Gigi Tevlin-Moffat, the food bank's coorinator, told Neighbors some people donated two turkies. Yesterday, with help from the community, the food bank delivered 52 Thanksgiving boxes, which included the all-important bird, stuffing, potatoes, vegetables and some chocolate treats. Because Tevlin-Moffat and other volunteers noticed some of their visitors were vegetarian, 10 of the boxes had vegetarian lasagnas in lieu of the turkey.
The Wednesday before Thanksgiving is considered a big drinking night by event promoters, bar owners and the police, trailing only New Year's Eve. The whole weekend, in fact, is a concern to police, and officers on the Main Line and elsewhere have been preparing to keep the roads as safe as possible.
According to 2009 report from the National Highway Traffic Safety Administration, 411 alcohol-related deaths occurred over the four-day Thanksgiving period.
Pennsylvania-specific statistics from a 2010 PennDOT report state that there were 1,425 crashes and 19 motor vehicle-related deaths Pre-Thanksgiving, out of a total of 17,856 crashes and 233 deaths happening on holidays that year. Pre-Thanksgiving crashes were the second highest percentage of holiday crashes at 8 percent, with the highest being Post-Thanksgiving crashes at 8.6 percent.