Come Friday, May 18, there will be a "One Night Stand," though not the kind you'd think.
The Main Line Art Center is holding its sixth annual "One Night Stand" exhibit for emerging artists ages 21-35 to show and possibly sell their work, completely comission free.
The Art Center's Executive Director, Judy Herman, said she believes strongly in supporting the next generation of artists, which she would have the added effect of benefiting the community.
After patiently waiting for 16 years, Helene and Marc Cohen were finally able to set foot in the new Wegmans Food Market in King of Prussia.
The Ardmore couple, hardly strangers to the megastore chain, were eager to attend Wegmans' grand opening, but realized the store would be overcrowded. Since they were both off from work on Monday, the Cohens decided to stall the excitement by one day.
"We've been to the Wegmans in Mt. Laurel, Cherry Hill, Collingwood and Malver...we were so thriled when we heard this one was opening," Helene Cohen, 60, said. "It's big, and it has everything. I can get everything I need, all in one trip."
While mourning the death of her family, Eugena Skinker was saddened at the thought that her 14-year-old niece, Alex Wake, would no longer join her cousins on the skating rink, roller coaster rides and at church events during the family's traditional summer visits.
Though it wouldn't take away years of grief, the 70-year-old aunt, who hosted the summer trips at her home in Willingboro, NJ, was joyful when she learned The Baldwin School started a memorial run to honor Wake.
"She loved Baldwin and she loved learning," Skinker said of the late Baldwin student. "When a boy was interested in her, she once said to me, 'don't you worry about that, Aunt Jean, my education comes first'…I thought it was a tremendous tribute."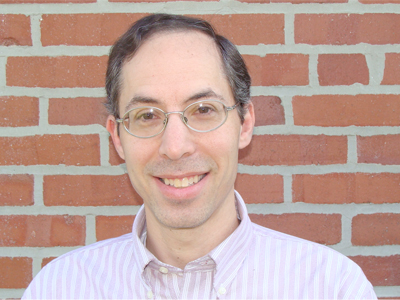 Love, Kudos, Remembrance is an occasional installment profiling people from the Main Line who stumble into grand loves, stand out to their neighbors and whose memories remain after they're gone.
After he graduated Harvard University in 1988, Carl Rosin worked briefly as a technical writer, and later, a user interface designer for a small software company in Massachusetts, called Marcam. Marcam had Rosin, 45, travel around the country, developing training materials for manufacturing processes of companies like Coca Cola.
While he enjoyed the job and his co-workers, Rosin felt like something was missing.
Robert Zienkowski is lending an ear to the residents and business owners of Radnor Township in his third set of listening sessions since he assumed position of township manager two years ago.
According to a news release, these sessions allow Zienkowski and township administrators an "opportunity to meet and hear from our residents, business owners and the educational community about Township Services including Police Protection."
The sessions schedule is as follows:
Thursday, May 3 – 7:30 to 9 a.m., noon to 1:30 p.m., 4:30 to 6 p.m. and 7 p.m. to 8:30 p.m.
Saturday, May 5 – 8 to 9:30 a.m.
Three Lower Merion state representatives are following in the footsteps of Haverford's State Rep. Greg Vitali, doing everything in their power to stop the Pennsylvania Legislative Reapportionment Commission's redistricting of the township via the voices of their constituents.
Lower Merion Reps. Tim Briggs, Pam DeLissio and Mike Gerber announced April 26 that they posted online petitions to their state house websites, allowing residents the opportunity to express their disdain over the redistricting process.
The redistricting plans announced last fall will split Lower Merion Township among four State House districts. Lower Merion previously had two representatives up until 2001, when it was split into three districts.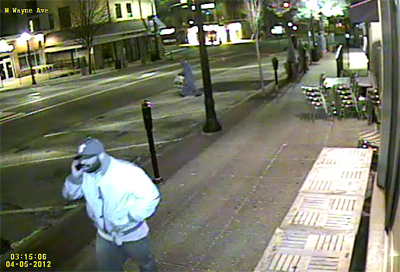 Radnor Township Police Department issued a news release in hopes of obtaining information regarding a burglary at Farnan Jewelers in Wayne.
The burglary happened sometime before 3:30 a.m., the time Radnor Police were dispatched from the store's burglary alarm activation.
When the police arrived on scene, officers found the bottom section of the front door kicked in, as well as several smashed jewelry cases inside the store, located 105 N Wayne Ave..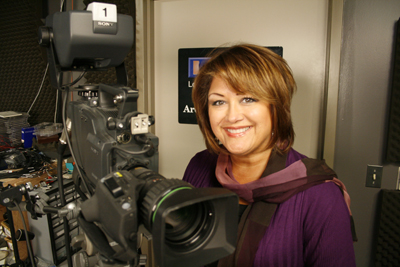 Brenda Viola knew from the start that she wanted to pursue a career in communications.
"Since I was young, I would tape record interviews with my family and I always loved writing," Viola, 48, said. "I envisioned I'd get discovered and become the next Diane Sawyer."
She hasn't become the next Sawyer, but the Aston resident is more than elated with her roller coaster ride through communications, working briefly in radio and as a QVC host before landing the position of public information officer for Lower Merion Township.