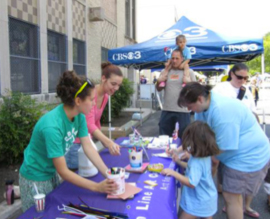 Main Line teens with artistic flair have another option to add to the list of summer activities: The Main Line Art Center's summer program, Teen Studios.
For artists ages 13-18, the Art Center's Teen Studios gives participants the opportunity to participate in one-week and nine-day studios Monday through Friday for an in-depth study of a art medium of their choosing.
"I learned more at the Main Line Art Center than I did with nine years of school art classes," Jenni Bennett said in a news release. "They helped me grow as an artist, plus the classes are tons of fun, and I met some really cool people there over the years."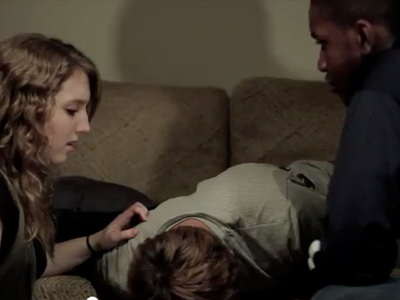 No teen wants to dial 911 at the risk of cutting a party short or being labled "loser," but what is an underage drinker to do if a friend needs immediate medical attention?
The students of the Coalition for Youth of Lower Merion and Narberth's Youth Advisory Council answered that question with a YouTube video to educate their peers about alcohol poisoning and a new law that eliminates the disincentive for underage drinkers to make that call.
"If you're underage, it takes a lot of courage to make the call and break up a party," YAC co-director Paula Singer said, explaining that kids are often worried about getting themselves in trouble at the same time over their own behaviors. "Before this law, I saw kids get cited after they made calls that basically saved someone's life."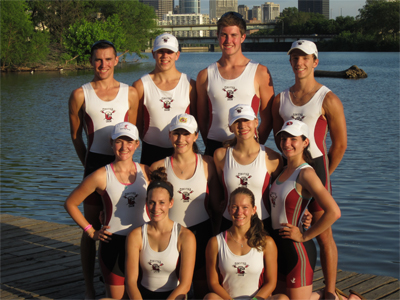 Senior Ben Morosse said the Conestoga High School Crew Club had gone through a slow period for the past three years, but as a result of this season's races, the crew club is now on a winning streak that's qualified them for this month's prestigious Henley Royal Regatta at England's Henley-on-Thames.
"It's a really intense style of racing – head to head, two boats on course at the same time," Morosse, the men's varsity captain, said. "It's a very up close and personal kind of racing. I think it's really good for the team, and we're all looking forward to it."
The student athletes from the two quads and one double of Conestoga's Crew Club consist of men's varsity members Morosse, Nick Nalbone, Mike DiLucca and Cuyler Hamilton, women's varsity members Meagan Hudson, Rebecca Simonetti, Maddy Tessier-Kay, Anne Graf and double members Nicole DeStefano and Captain Ali Siegele.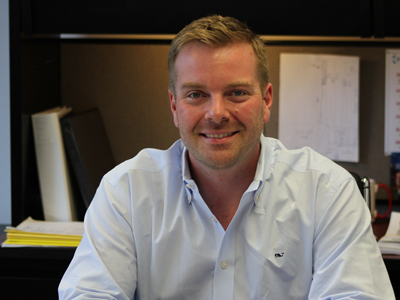 Love Kudos, Remembrance is an occasional installment profiling people from the Main Line who stumble into grand loves, stand out to their neighbors and whose memories remain after they're gone.
Joseph Carberry was in the middle of an icebreaker at a conference in Atlanta, Ga. when the the winner of The Main Line Chamber of Commerce's Emerging Leader of the Year award was announced. Executives present had to match factoids to their peers in the group, and Carberry's was that he rides a Harley bike. The reader began, "This gentleman has just won the Main Line Chamber of Commerce Emerging Leader Award."
Radnor Township Police are investigating a home invasion that they believe occured because the targets are Asian.
A few minutes after 1 a.m. Thursday, June 7, Radnor police were dispatched to a Rosemont home in the 100 block of Brooklea Road. The family, business owners in the township, reported that at approximately 11:30 p.m. Wednesday night, three men held them at gunpoint and forced them into the home.
The three armed men then proceeded to ty up the victims and went through the house, taking an undetermined amount of cash and jewlery.
The vivid portraits and picturesque landscape paintings neatly decorating the Narberth Chiropractic Center burst with the detail and persistence it takes to masterfully craft an oil painting, but don't let these works of art fool you – though they were "painted," each of the more than a dozen pieces were created on the iPad of the artist, Richard McKnight.
"Some people come in here and they think they are photographs," McKnight, 64, said. "One woman said 'well, you're tracing over a photograph,' and I said, 'No, I'm not.' It's a painting. it looks just like an oil paint, and to me, that's just like magic."
Creating art via computer technology isn't new. There's the Microsoft Windows program, Paint, but recent years have given those with an artistic eye more possibilities with various software. Corel, for example, was introduced first as CorelDRAW in 1989 for Macintosh and has since grown into a multiplatform product emulating traditional media associated with drawing, painting and printmaking, with the current version Painter 12 released a little more than a year ago.
From May 23 to June 10, Lower Merion Police will partner with PennDOT and the Pennsylvania State Police in a national "Click It or Ticket" enforcement effort.
The effort, according to a Lower Merion Township press release, will emphasize the state's primary seat-belt law for drivers and passengers under age 18, especially during nighttime enforcement.
According to the release, there were 293 unbuckled fataliities last year that occured between the hours of 6 p.m. and 6 a.m.
Lower Merion School District is holding an independently organized TEDx event Monday, June 4 to show students how they can effect societal change.
The students of Lower Merion School District's chapter of TEDx, the nonprofit organization devoted to fostering positive societal change, organized the event, which includes speakers who are current and former students of the district.
One of the former students speaking at the event is David Spandorfer, the CEO of the new running apparel company, Janji, which he started along with business partner Mike Burnstein last year in his final year at the Washington University of St. Louis.