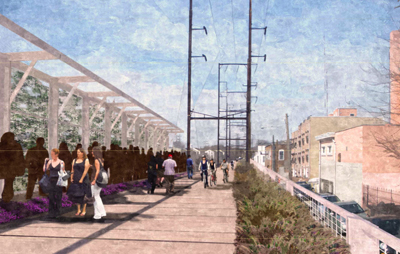 Using the Manayunk Bridge to connect Lower Merion's Cynwyd Heritage Trail to Philadelphia's Ivy Ridge Trails has been in the works since mid-2011, but a funding gap for the $2.5-million construction portion of the project still remains. The $1.3-million Pennsylvania Community Transportation Initiative grant given for the reconstruction required for the bridge could foot almost half of the bill.
Though the City of Philadelphia will manage the construction process, Lower Merion is still heavily invested in the project, as it plans to lease all, if not portions, of the Manayunk Bridge from SEPTA. (SEPTA bought the bridge in 1976.) The Board of Commissioners gave the township the go-ahead to prepare a grant application to eventually submit to the Pennsylvania Department of Conservation and Natural Resources. If awarded, the $500,000-grant would require a $500,000 match.
The board hasn't decided how it would match the amount, but if it would add $1 million to the construction portion of the project, leaving the city, township and Manayunk Development Corporation with a much smaller gap of $200,000.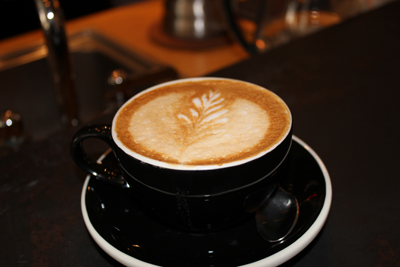 It's an issue familiar to those living in Narberth, leading a handful of residents like Miriam Shakow to campaign for a business downtown everyone could enjoy for their morning commutes and their at-home work: a coffee shop.
"I think more people are realizing the benefits of having a space like a coffee shop," Shakow, an anthropology professor at Vanderbilt University, said.
The push for action on the coffee shop slowed down after a July 2011 meeting, but Shakow plans on moving the issue along at an upcoming Council meeting, motivated by a vacant space in the downtown area on Haverford Ave.
For those of you following the unfolding of Lower Merion township manager Doug Cleland's contract, all of the commissioners will learn the proposed terms negotiated by Cleland and the committee of three: Commissioners Rick Churchill, Daniel Bernheim and Scott Zelov. The board will not vote on the matter until March 14.
Commissioner Jenny Brown's email questioning the board's transparency over Cleland's contract last month said she would ask for the proposed terms and make them known to the public before casting a vote.
Brown told Neighbors she didn't know the full terms of Cleland's contract when the board voted on the 2007-2011 version, and she didn't want the same thing to happen this year. Though she knew about his incremental raises, features such as his 8 percent deferred compensation package got pushed under the rug. (All management-level township employees can receive a 7 percent deferred compensation package. Cleland's percentage extra is a township manager perk that began in 2008.)
Radnor Township residents have increasingly expressed concern since Villanova University first presented its plans for future development, which is why the township's Manager Robert Zienkowski invites residents to voice their concerns at the public meeting Wednesday, March 21, 2012 from 7 to 9:30 p.m.
"We will keep a running list at this meeting, by bullet point on the screens in the Board Room, of the items suggested which can be used later as a sort of 'punch list' to monitor progress and/or response of these items, suggestions, demands," Zienkowski said in a township news release.
As Neighbors reported, Villanova presented its plans and renderings of what its campus would look like if it adds two dorms, new stores, a performing arts center and a five-story parking lot at a Feb. 13 township meeting.
Beginning 12:01 a.m. Thursday, March 8, drivers attempting to text message, e-mail, tweet, or Facebook while driving face a $50 fine.
The text-based communication law, first considered last November, prohbits text messaging, instant messaging, e-mail or other written communication composed or received on an Interactive Wireless Communication Device (IWCD), making it a primary offense.
PennDOT defines an IWCD as "a wireless phone, personal digital assistant, smartphone, portable or mobile computer or similar device that can be used for texting, instant messaging, emailing or browsing the Internet."
Just in time to inspire early St. Patrick's Day spirit, the fifth annual Great Narberth Leprechaun Hunt occurs this Saturday, March 10.
Families and their children will swarm the downtown area on Haverford Avenue beginning at 1 p.m.
The event, presented by the Narberth Business Association and Lankeanu Medical Center, goes until 4 p.m., allowing kids three hours to scavenger for 10 leprechauns hidden in shops all over town.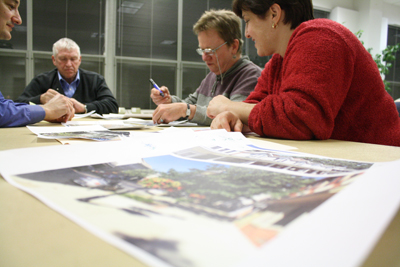 Sean Metrick isn't an ecologist.
Yet at Narberth's second zoning workshop Monday night, Metrick, the senior planner for Montgomery County's Planning Commission, used the word "transect" to explain how they should approach form-based zoning. A transect is a pathway through an environment that can lead through a variety of different habitats.
"Different locations create different conditions where different areas thrive," Metrick said. "What are the conditions in which different animals – or buildings – thrive?"
The seventh annual One Book, Every Young Child initiative kicks off later this month, and Lower Merion Township announced Montgomery County's event to start the program – an author reading at Elmwood Park Zoo.
On March 24th, children's author Zachariah OHora will read from his book, Stop Snoring, Bernard!, this year's One Book, Every Young Child selection. The reading will take place at 11 a.m. in the Norristown park, located at 1661 Harding Boulevard.
OHora's book chronicles Bernard, a sea otter whose loud snoring leads him to seek his own sleeping spot at the zoo where he won't bother his animal peers. Bernard "encourages young readers to appreciate what makes each of us different," according to a Lower Merion news release.