The 5 percent summer 2012 pool membership increase on Lower Merion's board of commissioners' agenda passed in a 7-6 vote in mid-February, but that doesn't mean residents won't have the opportunity to dive in the pool at some sort of discounted rate.
As residents enjoy the first day of spring, Lower Merion Township reminds them they have until April 20 to register early if they want to beat the heat this summer at slightly cheaper rates.
Last month's Feb. 15 vote increased Belmont Hills' season pass for a Lower Merion family of three purchased before April 20 from $313 to $329, and $67 to $71 for a season pass at the Ardmore pool located behind the Ardmore Community Center on Ardmore Avenue.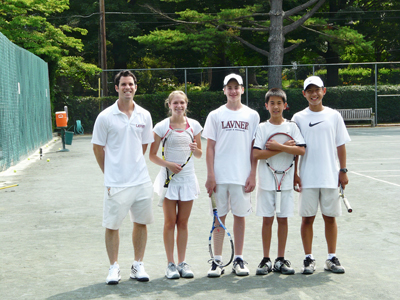 When Justin Lavner spoke with the Philadelphia Inquirer's Diane Mastrull last summer, the then-29-year-old entrepreneur expressed a keen desire for his summer camp programs to flourish.
To say the Bala Cynwyd resident, now 30, branched out his small business a year later would be an understatement; the entrepreneur not only added multiple programming and locations to Lavner Camps and Programs summer 2012, but also forged his business's core philosophy.
"The kids aren't just coming to camp and having fun," Lavner said in a phone interview. "They're coming in and improving themselves. It's about being able to provide that opportunity and reach out to kids with different interests."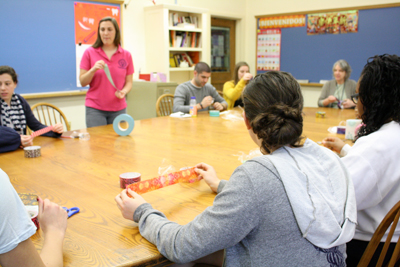 Pooh Gephart wears many hats at the Baldwin School, but since last spring, Gephart began donning a new cap: interim arts director.
Though Baldwin's curriculum included art-strong programs, Head of School Sally Powell told Gephart the arts needed a little boost at Baldwin. The Athletic Center opened in October 2009, and Powell said it was time to refocus Baldwin's energies.
Gephart assembled an arts task force of Baldwin's art faculty, administrators, parents, students and one outsider to get another perspective. Together, they created a 25-page document outlining how to enhance the program at Baldwin.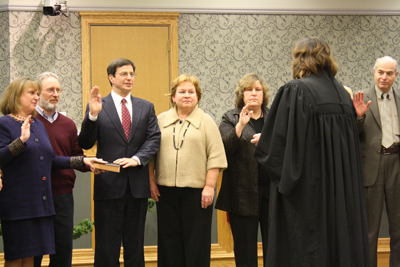 Speaking through several murmured requests by Commissioner Paul McElhaney to stop, Commissioner Jenny Brown went on.
Brown, who did not know about Lower Merion Township's deferred compensation plan until about three weeks ago, said after doing research, she took major issue with two things, one being transparency and the other being how the plan is implemented and funded.
"I am calling for this evening an immediate suspension of township employer contributions to this plan until such time as this matter has been thoroughly investigated," Brown said. "I am also calling for the board to appoint an independent counsel to review this because I do not think the township manager and solicitor can do so. It's a conflict of interest."
The Haverford Township Police announced that it's continuing a criminal investigation regarding suspicious drug activity.
The investigation was prompted by surveillance footage obtained Nov. 9 on the unknown male suspect pictured above.
No further details on the investigation and the surveillance footage were offered.
The Radnor Township Police Department announced Wednesday morning, March 14 that it filed an arrest warrant regarding yesterday's bank robbery.
The suspect, 25-year-old Michael Hamilton faces multiple charges, including three counts of robbery, one count terrorist threats, one count theft by unlawful taking, one count receiving a stolen property, one count recklessly endangering another person, one count simple assault and one count possession of instruments of crime with intent.
Hamilton, a native of West Norriton Township, entered the Sovereign Bank on Aldwyn Lane in Radnor Township at approximately 1:37 p.m.
In response to an article that appeared in the Inquirer today by Kathy Boccella, the Right Plan for Radnor issued this statement condemning the university's silence:
Statement by Right Plan for Radnor on the Philadelphia Inquirer Story Today
We Call on the Administration of Villanova and Our Elected Officials to Denounce these Attacks.
Last week, Neighbors posted about reenergized efforts to have a locally owned coffee shop in Narberth, which has been difficult to come by as a result of zoning regulations and parking requirements.
At the March 12 Narberth Borough Council meeting, resident and Vanderbilt University social anthropology professor Miriam Shakow decided to move the issue along when she spoke during the public comment portion of the meeting.
Shakow, a visible proponent in the push for a downtown coffee shop, asked council to consider the adoption of an ordinance to define a coffee shop or tea room in the zoning code in order to remedy the parking requirements stalling a coffee business from setting up shop.