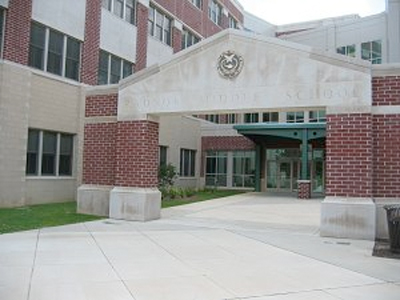 The U.S. Department of Education is holding its inaugural Green Ribbon Schools Award and Radnor Middle School is one of four schools nominated for the environmentally conscious honor.
"The wonderful team of staff and students at Radnor Middle School exemplifies what it means to 'think green,'" Radnor School District Superintendent Linda Grobman said in a news release. "The nomination validates their efforts."
Radnor and its fellow Pennsylvania nominees, A.W. Beattie Career Center, Thaddeus Stevens Elementary School and Springside Chestnut Hill Academy, were among 47 public and private schools in the state to submit applications for the honor. They received notification of their nomination on Thursday, March 22.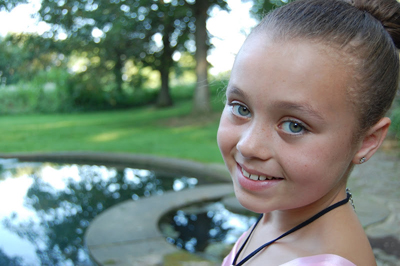 Paula Matters knows she's biased, but she'll say it: Her 10-year-old daughter Marlia Matters is "absolutely amazing."
"She is as unique as her name, and she is just as pretty as her name," Paula Matters said from her home in Garden Spot, Pa. "I think she's absolutely beautiful, and every now and then people will stop us and say, 'Wow, she's pretty.'"
It could be Marlia Matters' eyes that catch people's attention. Rimmed with a bluish tint, it's easy to fall into the green-hued pool of color surrounding her pupils.
Before Villanova University officially petitions its plans to expand along Lancaster Avenue to the Board of Commissioners, Radnor Township's staff is already letting the university know what will and will not fly.
At Wednesday night's community meeting with Radnor residents, township manager Bob Zienkowski said the university called the township in October to begin gathering feedback. Though Radnor's Director of Community Development Kevin Kochanski noted Villanova's plans aren't to scale yet, the township has already identified components of the plan that will need work.
"We want to try to be on the front side of things before the plan is officially submitted to the township," Zienkowski said
After Commissioner Jenny Brown questioned the legality of the township's deferred compensation at last week's Board of Commissioners meeting, the township began its research. At the meeting, several commissioners supported Brown's request for an investigation of sorts, and Board of Commissioners President Liz Rogan said staff needed time to look into the matter.
In a memo to township manager Doug Cleland, Ballard Spahr attorneys John McLaughlin, Brian Pinheiro and Jonathan Calpas outlined why they found Lower Merion's deferred compensation plan to be permissible under the Commonwealth's Fiscal Code.
According to the attorneys, the code does not allow for the state to make contributions to its employees' deferred compensation plans. However, the memo states, "the Pennsylvania General Assembly provides each political subdivision of the Commonwealth the ability to structure its own affairs with respect to deferred compensation plans."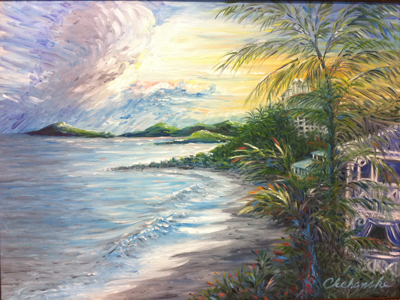 Once a darkroom maven while studying painting and photography at Carnegie Mellon University, Heidi Techner used to spend Saturday nights drawing instead of socializing. Art remained a complete passion.
But as time went on, Techner found herself adding more structure to her life and therefore her art. She attended graduate school for interior architecture at Drexel University and eventually opened her own design firm. Drawings became technical. As Harcum College's program director of interior design, Techner teaches, assigns and grades art. Her classroom, like the layout of a room, has structure.
But over the past several years, Techner decided to revisit art as a passion. She bought a digital camera and Adobe Photoshop, sat down at a computer and found her hand glued to a mouse like it once was to a paintbrush.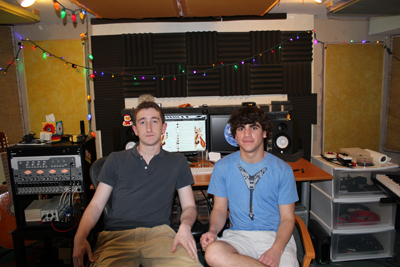 Parodying Harriton High School senior Jackie Milestone's YouTube singing plea to Yale University, not only gave Conan O'Brien's audience a few laughs, but also gave attention to the sound work of Stefan Richter and Jake Goodman.
For a "rough" audio version, the sound in Milestone's video and song "White and Blue For You," sounds clean and professional enough. However, Goodman, 18, and Richter, both producers and founders of BamBam Studios, wanted perfection.
"Had we known it was going to be on Conan, I would of worked more on that track first," Goodman, 18, laughed.
Harriton High School senior Jackie Milestone got a response to the YouTube video she created for Yale University, but it wasn't from the Ivy League school's admissions office.
Comedian Conan O'Brien caught wind of the video, which has nearly 25,000 views to date, and showed a response from "Yale admissions" on his Thursday, March 1 TBS late night show.
The parody video features three admissions officers singing about the Narberth resident's application, which they rejected.
In response to a Neighbors article about Lower Merion township manager Douglas Cleland's salary and negotiation process from over the weekend, a commenter said:
I'd like to see a comparison showing Lower Merion's township manager's salary, population/size, duties, and staff with all of the other surrounding suburban townships, like Cheltenham, Whitemarsh, etc.
While this isn't exactly what you're asking for, below is a table of first-class township manager salaries for areas surrounding Lower Merion. (Whitemarsh isn't included because it's classified as a second-class township. First-class townships have larger population densities than second-class townships and are often located closer to urban areas. Rick Schuettler, deputy director of the Pennsylvania League of Cities and Municipalities, said it's important to distinguish between the two classes when looking at salary figures.)