James and his meatballs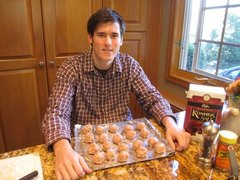 A promising young cook posts his photo of turkey meatballs.
James and his meatballs

This is the second email photo I have received from this aspiring young cook, James, who has been following the blog and trying his hand at the recipes: first the roasted chicken, and now the turkey meatballs.
Check out the perfection of his latest endeavor.
Go James!