Sheil Kapadia, Philly.com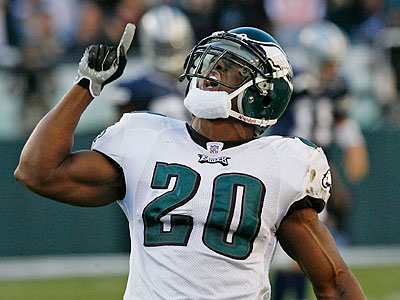 My phone rang at about 7 p.m. on a Friday evening in late February 2009.
On the line was a reporter from the San Francisco Chronicle, David White. Hours earlier, he reported that Brian Dawkins and the Denver Broncos had agreed to terms on a new contract.
It seemed strange for a San Francisco reporter to be breaking news that mostly involved the Broncos and Eagles, but White, who couldn't have been nicer, explained to me that he had a rock-solid source. He said he had been receiving angry e-mails from Eagles fans, who were in disbelief that the franchise was letting one of its all-time greats get away.
Sheil Kapadia, Philly.com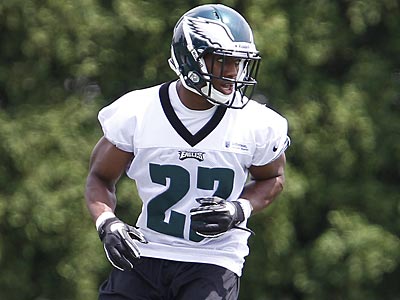 Here's a roundup of what the national media are saying about the Eagles this week:
Jason La Canfora of CBSSports.com lists Jason Babin's contract as one of the best 11 in the NFL:
Criticize the Eagles and their Dream Team all you like, but everyone except for Nnamdi was signed to very cap-friendly and team-friendly deals. Defensive line coach Jim Washburn knew Babin well from his days at the Titans, and all this guy did was go out and challenge the NFL's single-season sack mark in his first year in Philly. The deal remains very cap-friendly and even in the event of injury, the cap prorations are set up so that the Eagles are protected and the team's cap is in great shape moving forward. Some of those moves from a year ago didn't work so well on the field, but this one certainly did (and Cullen Jenkins' deal is set up similarly as well, and Vince Young was only there for a year, and clearly trading Kevin Kolb made sense, too).
Sheil Kapadia, Philly.com
Just wanted to let those who check in daily know that I'll be on vacation for most of this week and do not plan on posting.
Of course, if something happens (or more likely, if I am bored), that could change. But if not, I'll return to daily entries on Monday, July 9, as we count down to training camp.
Happy Fourth of July to all the MTC readers out there.
---
Sheil Kapadia, Philly.com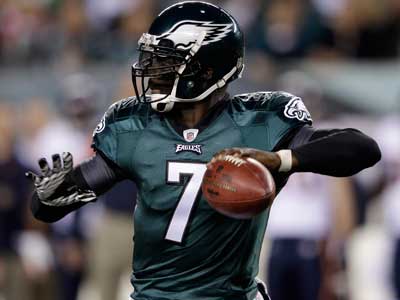 Ron Jaworski continued his QB countdown today, naming Michael Vick his 12th-ranked signal-caller in the NFL.
Vick landed ahead of guys like Matt Schaub (13), Matthew Stafford (14) and Cam Newton (15).
During the segment on ESPN's SportsCenter, Jaworski discussed Vick's running ability and how it hurts him at times as a passer.
Sheil Kapadia, Philly.com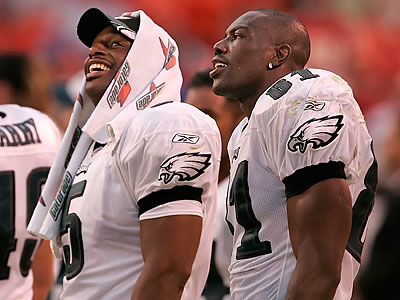 With training camps set to open in about three weeks, Donovan McNabb still does not have a team.
In an interview with NBC SportsTalk, the former Eagles quarterback said he still plans on playing in the NFL.
"The most important thing for me is I have about three teams that I'm looking at - a team that obviously has a solid running game, has weapons on the outside, a defense that's been playing well and playing well together and that's ready to win right now," McNabb said.
Breaking sports news video. MLB, NFL, NBA, NHL highlights and more.
Sheil Kapadia, Philly.com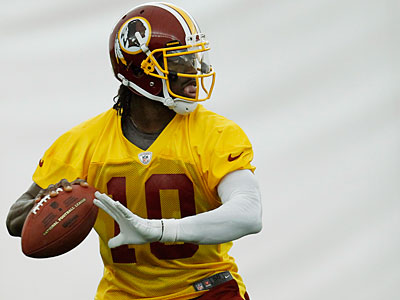 Earlier this offseason, there were rumors that the Eagles had at least some interest in trading up in the draft for quarterback Robert Griffin III.
If we're speaking in hypotheticals, Griffin could have potentially spent a year behind Michael Vick, taken over in 2013, and the Eagles would have had their quarterback of the future.
Of course, as it turned out, the Redskins won the RG3 sweepstakes, and the Eagles will now play against the dynamic quarterback twice a year for the foreseeable future.
Sheil Kapadia, Philly.com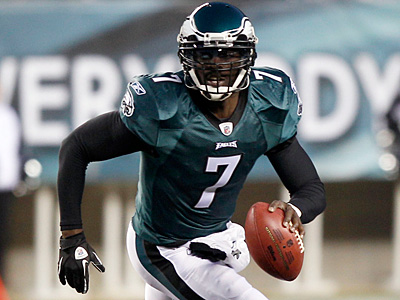 Here's this week's roundup of what the national media are saying about the Eagles:
Mike Freeman of CBSSports.com has released his list of the NFL's 10 biggest jerks. Two Eagles, DeSean Jackson and Michael Vick, make the list. Jackson at six, and Vick at No. 1:
When is Vick allowed to move on? When is that threshold from criminal to forgiven criminal crossed? To some, it already has. But to many, like me, though it's clear that Vick has changed, the crime was so disgraceful, more time is still needed to make sure the change I've seen in him is not an act but permanent. There's almost a simple formula here to follow. The worse the crime, the more time it takes for the re-evaluation.
Sheil Kapadia, Philly.com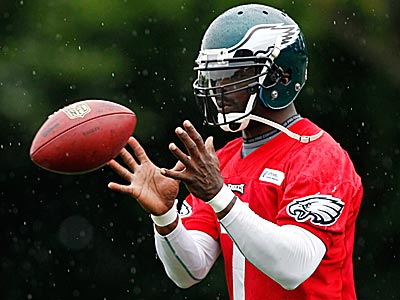 As part of the research for my article on Michael Vick in the 2012 Eagles Almanac, I took a detailed look at how teams defended him last season.
Here's a look at how many pass rushers defenses sent at Vick. Of course, there's always some guesswork involved, but the numbers came from charting every snap where Vick dropped back to pass - sacks and scrambles included.
| | |
| --- | --- |
| No. of Pass Rushers | Percentage of Plays |
| 3 or fewer | 9.9% |
| 4 | 54.7% |
| 5 | 24.9% |
| 6 | 8.3% |
| 7 or more | 2.2% |
If we count a blitz as any play in which the defense sends more than four rushers, Vick was blitzed 35.4 percent of the time last year. More often than not (64.6 percent), defenses stuck with four rushers or fewer.