Archive: July, 2011
Sheil Kapadia, Philly.com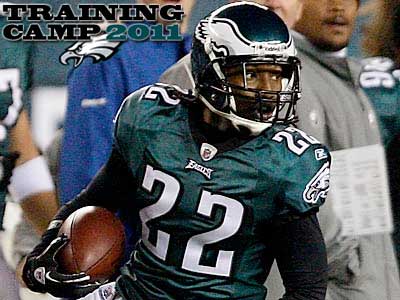 Join me for a live chat from Lehigh Monday afternoon at 1 p.m.
If you're on a mobile device, click here to follow along and post questions.
---
You can follow me on Twitter or become a fan of Moving the Chains on Facebook.
Sheil Kapadia, Philly.com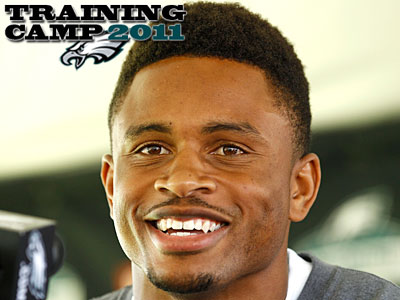 Here's a roundup of what the national media are saying about the Eagles, along with some free agency notes from today:
According to SI.com's Peter King, Nnamdi Asomugha took less money to join the Eagles because he thought they gave him the best chance to win a Super Bowl:
I can tell you this with certainty about Nnamdi: He left significant money on the table elsewhere. I would argue with his opinion that signing with Eagles gives him a better shot to win SB than signing with Jets, but in principal, I like a man not going for last buck.
Sheil Kapadia, Philly.com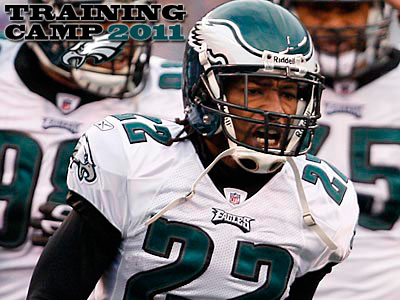 During Sunday morning's practice, Dominique Rodgers-Cromartie and Joselio Hanson continued to line up as the team's starting cornerbacks.
The Eagles' offseason began with right corner as their biggest hole, but after acquiring Rodgers-Cromartie and signing Nnamdi Asomugha, the question that hangs over the defense now is: Will the Eagles keep all three cornerbacks, or is Asante Samuel headed out of town?
I've heard some people poking holes in Samuel's game recently, and while he isn't the most sound tackler or the most physical player, by most measures, he turned in a career year in 2010.
Sheil Kapadia, Philly.com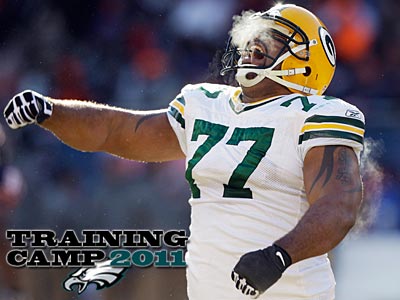 Many of you have suggested I get back in my car so the Eagles can make their next move.
This week, I've been driving when the Birds traded Kevin Kolb, signed Nnamdi Asomugha and acquired Cullen Jenkins.
I'm now back by my computer, so apologies, things might be a little quiet for the rest of the night.
Sheil Kapadia, Philly.com
Here are some practice observations I didn't get to in my earlier post on Michael Vick:
* Let's start with the linebackers since I've fielded about 200 questions about them on Twitter the last couple of days.
First of all, I really don't know if the Eagles are going to add a veteran. On the surface, it would make a lot of sense since six of the eight linebackers currently practicing are first- or second-year players. But I can't say there are a lot of intriguing names out there. Part of me finds it hard to believe they'd trust a rookie, Casey Matthews, to man the middle. But another part of me remembers that Jamar Chaney was their best middle linebacker last year, and he was a rookie.
Sheil Kapadia, Philly.com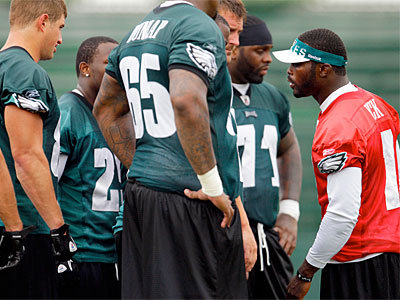 At about 9:57 a.m., the cheers grew louder from the stands here at Lehigh on the the first day fans were allowed to watch practice.
Strolling over to the far field was a 6-5 man wearing a No. 9 jersey with no name on the back: Vince Young.
Young acknowledged the crowd, and fans let out an E-A-G-L-E-S chant, one of the first ones of the new season.
Sheil Kapadia, Philly.com
The Eagles are back on the field today, and I'll be popping in and out of here all day with updates, links and more.
I won't be approving comments, but if you submit questions, I'll do my best to answer them at some point.
My suggestion is to leave the window open on your computer all day and continue to check back.
Sheil Kapadia, Philly.com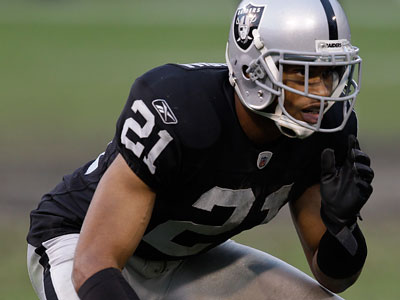 Here are my scattered thoughts after finding out the Eagles have signed cornerback Nnamdi Asomugha:
ASANTE STAYING OR GOING?
I hate to start with this, but the immediate question is about Asante Samuel, and whether the Eagles' next move will be to trade him.