Archive: June, 2011
Sheil Kapadia, Philly.com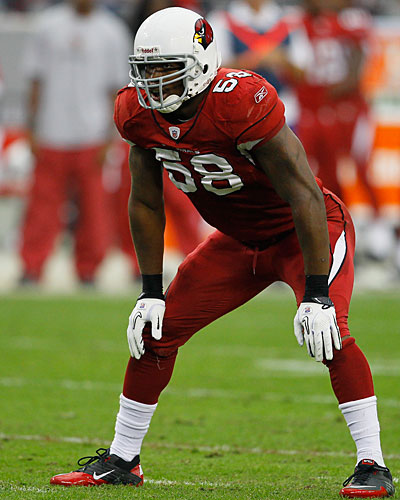 For months now, we've speculated about what the Eagles will be looking for in return for Kevin Kolb once they are allowed to deal him.
Once the draft passed in April, the situation became more complicated.
Will the Birds settle for 2012 picks? Will they demand a defensive starter?
Sheil Kapadia, Philly.com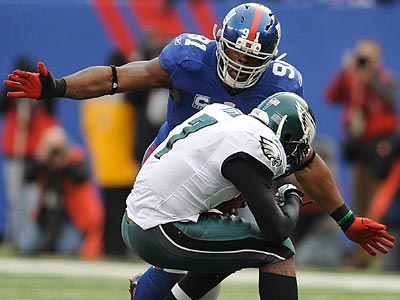 The LeSean McCoy/Giants back-and-forth is the gift that keeps on giving this offseason.
If you need a quick refresher, a couple weeks ago, McCoy Tweeted that Giants defensive lineman Osi Umenyiora was soft and overrated.
Umenyiora was in no mood to let that jab go, responding by calling McCoy a Chihuahua, a poodle, a little girl, a Twitter gangster (my personal favorite), Lady Gaga and a woman.
Sheil Kapadia, Philly.com
Yesterday's post about Terrell Owens combined with this week's Phillies-Red Sox series got me thinking about Super Bowl 39 and what the last six years have been like for the Eagles and Patriots.
The faces at the top are still the same. Bill Belichick will enter his 12th season with the Patriots in 2011 and just turned 59 in April.
Andy Reid will enter his 13th season with the Birds and turned 53 in April.
Sheil Kapadia, Philly.com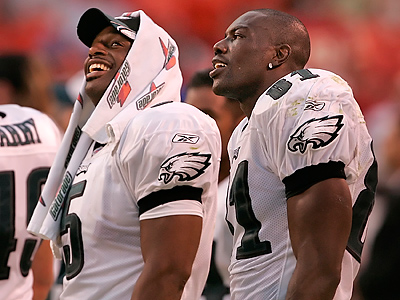 Part of my duties here at philly.com include "producing" one of our sports shows: That's What He Said with Bob Ford of the Inquirer and Marcus Hayes of the Daily News.
I put the word producing in quotes because all I really do is come up with some topics for them to talk about and arrange a time when we can all shoot.
But the reason I'm bringing this up today is because a recent episode (which will go live on the site in the next couple weeks) centered around Andy Reid's tenure here and what he would change about it if he had the choice.
Sheil Kapadia, Philly.com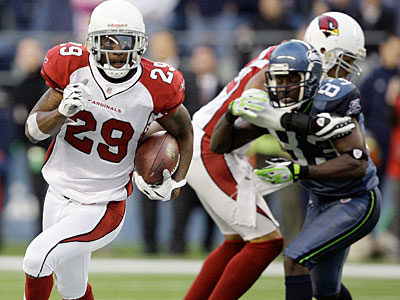 All offseason, we've seen story after story about how the Eagles plan to be aggressive once trades and free-agent signings are allowed.
ESPN.com's John Clayton moved the story forward a little bit in a recent column that focuses on which teams will be in the best position to spend from a salary cap perspective.
One of the key issues in CBA discussions has focused on the salary cap floor and how much cash teams actually will have to spend on players going forward. Clayton lists five teams that he expects to benefit from the new salary cap proposal, and the Eagles are one of them:
Sheil Kapadia, Philly.com
During the season, I use several numbers here to try and get a feel for what's really going on with the Eagles.
Sites like Football Outsiders and Pro Football Focus continue to gain traction as football fans and reporters attempt to figure out which numbers are useful and make sense, and which numbers are essentially worthless.
To that end, Seth Wickersham of ESPN.com wrote an interesting piece about a stat that Marty Mornhinweg uses to evaluate quarterbacks: Yards Per Attempt (YPA).
Sheil Kapadia, Philly.com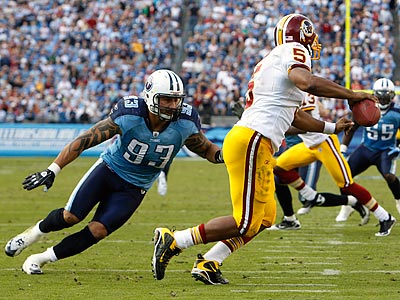 There's certainly plenty of non-Eagles sports news (Flyers trade, Sixers draft, Oswalt injury) to keep everyone occupied today, but I'll provide some football chatter anyway.
Pro Football Focus recently did a Q&A with free agent to be Jason Babin.
And he had a couple interesting Eagles-related answers.
Sheil Kapadia, Philly.com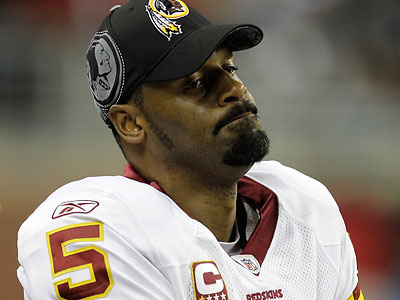 It is a purely hypothetical question - one that is not based on fact, or at this point, even rumor.
But it's the kind of question that's debated among Eagles fans in the sometimes slow (especially this year) offseason months, and it's one that's been e-mailed to me multiple times.
Since Donovan McNabb was in town yesterday, I figured now would be a good time to address it:
Sheil Kapadia, Philly.com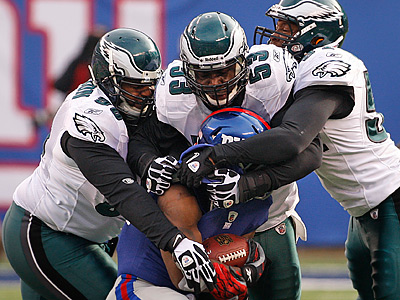 On Tuesday, I wrote about how reverting to the old free agency rules could affect the Eagles this offseason.
Most notably, if players are only required four years of service to become unrestricted free agents, Stewart Bradley, Jerome Harrison, Max Jean-Gilles, Dimitri Patterson and Sav Rocca would all fall into that category, and they'd be able to test the open market.
As I mentioned, I think the Eagles still believe Bradley can be a big part of their future, but at some point he needs to stay healthy and show he can compete at a high level.
Sheil Kapadia, Philly.com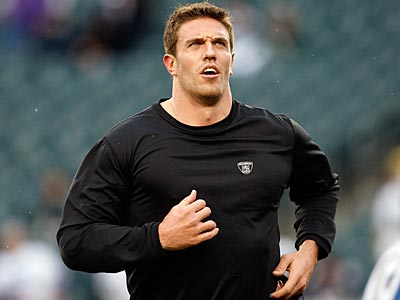 Back in March, when the Eagles tendered several restricted free agents, each report came with the caveat that the designation could prove to be meaningless.
With restricted free agents, the Eagles are allowed to match offers from other teams.
But according to ESPN's Adam Schefter, if and when a labor agreement is reached, unrestricted free agency will revert to pre-2010 rules, meaning players with four years of service or more will be able to test the open market without any restrictions.