Archive: January, 2012
Sheil Kapadia, Philly.com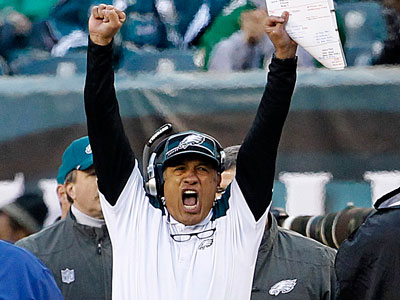 Here are five thoughts on the Eagles, in light of news from the past two days:
1. LOSING OUT ON SPAGS
I was surprised Andy Reid was so forthcoming in admitting he offered Steve Spagnuolo a spot on his coaching staff. Without coming outright and saying so, he basically said part of his offseason plan was to get Juan Castillo some help.
Sheil Kapadia, Philly.com
There are two scenarios in which teams around the league will have a chance to acquire DeSean Jackson this offseason.
If the Eagles don't franchise Jackson AND don't come to a long-term agreement with him, he'll become an unrestricted free agent.
If the Eagles decide to franchise Jackson, they could still look to trade him. But that would require two things:
Sheil Kapadia, Philly.com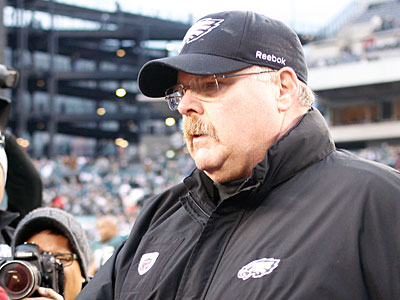 When Marty Mornhinweg's name surfaced as a potential head-coaching candidate in Oakland and Indianapolis, many wondered whether Brad Childress would return to Philadelphia to replace him.
While Mornhinweg got an interview with the Raiders, he was not offered the job and remains with the Eagles.
Childress, meanwhile, was hired last week as the Browns' new offensive coordinator. And while Andy Reid has yet to update us with what he has in store for his own staff, he spoke to Mary Kay Cabot of the Cleveland Plain Dealer about how Childress will fit with head coach Pat Shurmur.
Sheil Kapadia, Philly.com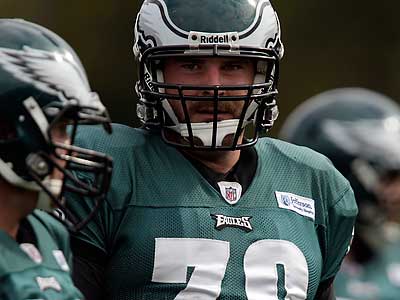 Todd Herremans played 1,094 snaps last season, tied for most on the Eagles with Jason Kelce, according to Pro Football Focus.
Today, he was named to USA Today's All-Joe Team, which rewards "first-rate players who receive second-rate recognition." Only players who have never been named to the Pro Bowl are eligible. Here's their writeup on Herremans:
A starting guard his first six NFL seasons, he shifted to right tackle in 2011, a move that made him Michael Vick's blind-side bodyguard. Philadelphia's 6,386 yards were a team record.
Sheil Kapadia, Philly.com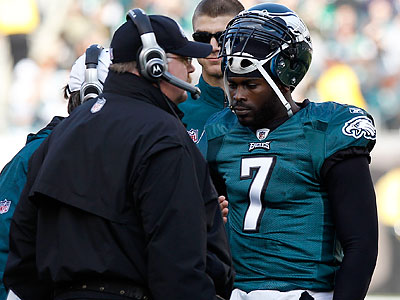 Here's the weekly roundup of what the national media are saying about the Eagles:
ESPN.com's Mel Kiper recently "re-drafted" the 2006 class. The Eagles had the 14th pick that year and selected defensive tackle Brodrick Bunkley. But if they could do it all over again, Kiper says the Birds would end up with defensive end Elvis Dumervil:
He's faced a major injury, and even then Dumervil is exactly a half-sack behind Mario Williams one behind Tamba Hali, and this after being taken No. 126 overall. Sure, he faced height questions, but Dumervil simply gets to quarterbacks.
Sheil Kapadia, Philly.com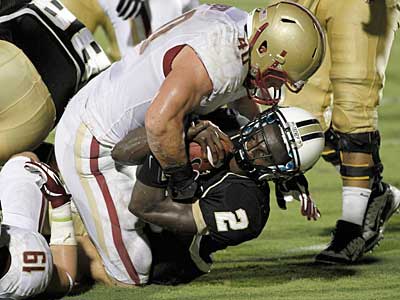 Les Bowen and Jeff McLane caught up with Howie Roseman down at the Senior Bowl yesterday to get his thoughts on a variety of topics.
One of them was the organization's issues with adequately addressing the linebacker position. In the interview, Roseman indicated that the Eagles wanted to make a move at linebacker last offseason (whether that was in free agency, through trade or in the draft), but it didn't work out.
Which brings us to this offseason.
Sheil Kapadia, Philly.com
Over the weekend, I linked to a National Football Post report that said Steve Spagnuolo's decision came down to the Eagles and the Saints.
And he chose New Orleans in large part because Drew Brees provided a better chance than Michael Vick and the Birds to win the Super Bowl.
But there were other factors involved as well.
Sheil Kapadia, Philly.com
Before we get to my 15 observations from championship weekend, a couple links to share that you might have missed the past couple days.
According to a report, the Eagles did make a push for Steve Spagnuolo, but he chose the Saints over them, largely because of Drew Brees.
And Brian Dawkins talked about the potential end of his NFL career, along with leadership, as it relates to the Eagles.
Poll: Who will win the Super Bowl?

(1193 votes)
Sheil Kapadia, Philly.com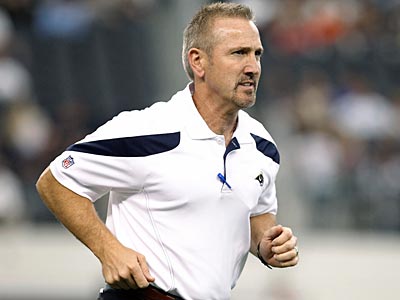 After news broke last week that Steve Spagnuolo had chosen to become the new defensive coordinator of the New Orleans Saints, a couple key questions surfaced, pertaining to the Eagles:
1. How much actual interest did the Eagles really have in Spagnuolo?
2. Would Juan Castillo be back for a second year?
We're still waiting on an answer to the second question, but Dan Pompei of the National Football Post provided some clarity to the first question in his column today.
Sheil Kapadia, Philly.com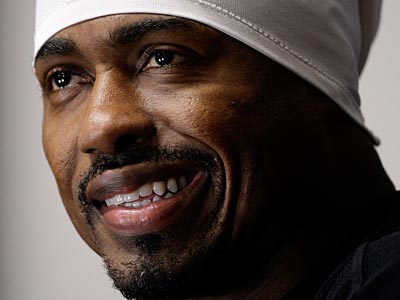 It's been nearly three years since Brian Dawkins left the Eagles and signed with the Denver Broncos.
This offseason, the 16-year veteran will decide whether his playing days are over.
Dawkins last played a full game in Week 13. He saw limited action in Weeks 14 and 16 and was sidelined for both playoff games because of a neck injury.