Archive: January, 2010
Sheil Kapadia, Philly.com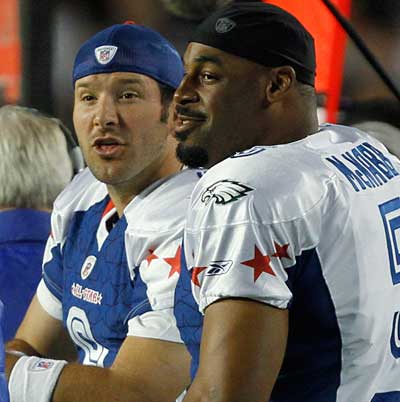 The debate about whether Donovan McNabb will be the Eagles' starting quarterback in 2010 continued during the Pro Bowl broadcast on ESPN Sunday night.
Analysts Ron Jaworski and Jon Gruden chimed in with their thoughts as McNabb entered the game in the second quarter.
"I know Andy Reid too. You're not the only guy that knows Andy Reid," Gruden said to his broadcast partner. "Now, they're not trading Donovan McNabb to Minnesota, and they're not gonna trade him to Arizona because they're not gonna trade a great quarterback to a team that has a chance to beat Philadelphia. That I know. This guy is a winner. Eight times he's taken the Eagles deep into the playoffs. I really think there's just a lot of elevator music right now."
Sheil Kapadia, Philly.com
Damon Weaver is 11 years old. He's interviewed Barack Obama, Oprah Winfrey and Dwayne Wade.
Last week, he got his chance with some NFL players at the Pro Bowl, and the little guy did not disappoint.
His interview with Donovan McNabb is embedded below, and if it does not provide at least four laugh-out-loud moments, well, you probably don't have a sense of humor.
Sheil Kapadia, Philly.com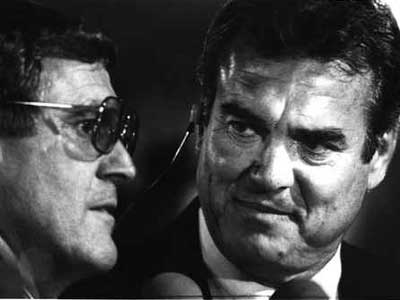 Former Eagles defensive back Tom Brookshier died Friday night at the age of 78, the team announced today.
Brookshier spent seven seasons with the Eagles, starting in 1953 after the Birds drafted him in the 10th round out of Colorado. He earned All-Pro honors twice and was part of the last Eagles team to win a championship, in 1960.
He is one of seven Eagles players to have his number (40) retired.
Sheil Kapadia, Philly.com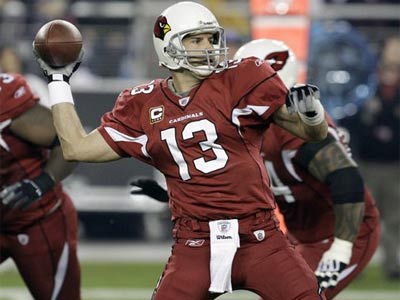 Ten years from now, when you think back about Kurt Warner and how he performed against the Eagles, two games will come to mind.

The one freshest in your memory is last year's NFC championship game in Arizona.

Warner faced the Eagles seven times in his NFL career, but that game was by far his most successful performance against the Birds. He picked the Eagles' defense apart, completing 21 of 28 passes for 279 yards, four touchdowns and no interceptions. The Eagles couldn't stop the run on that fourth-quarter drive that gave Arizona a 32-25 lead and chewed 7:52 off the clock, but Warner did his part, going 5-for-5 for 56 yards and a touchdown.

And the other game, of course, is the 2002 NFC championship game when the Eagles traveled to St. Louis for a shot at the Super Bowl. Marshall Faulk carried 31 times for 159 yards and a pair of touchdowns, while Warner completed 22 of 33 passes for 212 yards and a TD.

Warner's success against the Eagles was remarkably different in the regular season and the playoffs. Would you believe that he was just 1-4 against the Birds in five regular-season meetings? In those games, he completed 55.4 percent of his passes, throwing six touchdowns and nine interceptions with a QB rating of 64.6. Of teams that Warner faced more than once in his career, only the Bucs held him to a lower number (53.5).

In two playoff meetings, he completed 70.5 percent of his passes with five touchdowns and no INTs.

In the regular season meetings, the Eagles managed to pick him off two times or more in four of the five games. But the Birds' defense went without an interception in two playoff meetings against Warner.

Below are a couple charts, showing Warner's games against the Eagles.

Regular season:
| | | | | | | | |
| --- | --- | --- | --- | --- | --- | --- | --- |
| Date | Team | Result | Comp. | Att. | Yards | TDs | INTs |
| 1/20/00 | Rams | 38-31 L | 12 | 24 | 151 | 2 | 2 |
| 9/9/01 | Rams | 20-17 W | 28 | 42 | 308 | 1 | 2 |
| 12/1/02 | Rams | 10-3 L | 20 | 42 | 218 | 0 | 2 |
| 9/12/04 | Giants | 31-17 L | 16 | 28 | 203 | 0 | 0 |
| 11/27/08 | Cardinals | 48-20 L | 21 | 39 | 235 | 3 | 3 |

Playoffs:


| | | | | | | | |
| --- | --- | --- | --- | --- | --- | --- | --- |
| Date | Team | Result | Comp. | Att. | Yards | TDs | INTs |
| 1/27/2000 | Rams | 29-24 W | 22 | 33 | 212 | 1 | 0 |
| 1/18/2009 | Cardinals | 32-25 W | 21 | 28 | 279 | 4 | 0 |

The discrepancy is not unique to the Eagles though. Warner's postseason accolades are ridiculous. He owns the three highest passing yardage totals in Super Bowl history to go along with a 9-4 playoff record. And his 104.6 postseason QB rating is second in league history.

Warner announced his retirement Friday afternoon.

His connection to the Andy Reid/Donovan McNabb Eagles teams will always be unique. Warner reached the Super Bowl three times and twice beat the Eagles to get there. And he's the only quarterback to have twice denied the Birds of a Super Bowl berth.

Feel free to share your favorite (or least favorite) memories from his 12-year career in the comments below.
Sheil Kapadia, Philly.com
Three NFC teams have made the playoffs the last two years.
And each one faces some kind of decision at quarteback this offseason.
The Eagles have not wavered from the idea that Donovan McNabb will be their starter in 2010.
Sheil Kapadia, Philly.com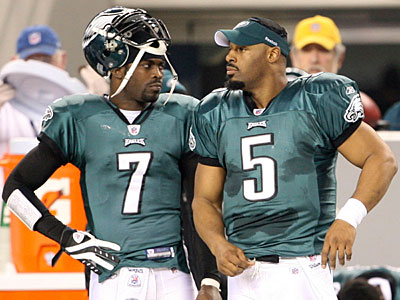 Sorry we're late to the party today.
Several links to pass along today regarding Donovan McNabb, Michael Vick, etc.
Let's start with Vick.
Sheil Kapadia, Philly.com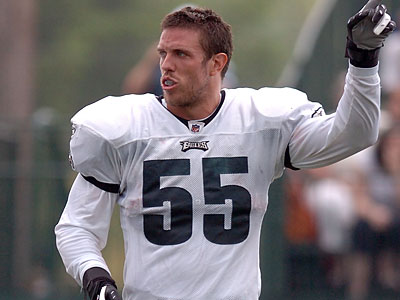 My general feeling on NFL injuries is this:
They are part of the game, and every team deals with them. They should not be used as an excuse, except for specific cases. Building depth and finding players to fill in is part of being a successful organization.
So the obvious question here is: How much can the Eagles use injuries as an excuse for their season ending in the wild-card round against the Cowboys?
Sheil Kapadia, Philly.com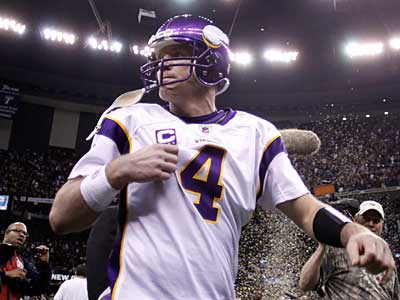 Generally speaking, I can't stand stories about retirement decisions.
Like many of you, I never click on those headlines and wait until late August to find out who is actually calling it quits.
But this offseason, the retirement stories will carry a little more weight to this crowd.