Archive: May, 2011
Sheil Kapadia, Philly.com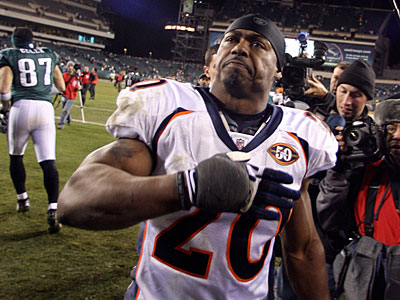 A bunch of little things to get to today. In no particular order...
* Let's start with some Nnamdi Asomugha chatter since I know MTC readers can't get enough of that. ESPN's Adam Schefter was on with Mikey Miss earlier this week and said he would put the Birds at the top of the list of potential suitors for Asomugha. Schefter also suggested, as he did during the draft, that it could be an NFC East competition for Asomugha's services between the Eagles, Cowboys and Redskins.
And he's not the only one who thinks that. Rainer Sabin of The Dallas Morning News blogged recently that the Cowboys' fear of the Eagles getting Asomugha could motivate them to take a run at him:
Sheil Kapadia, Philly.com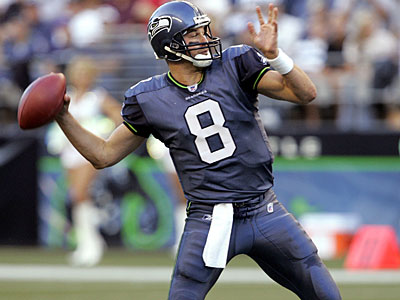 All offseason, we've discussed potential landing spots for Eagles quarterback Kevin Kolb.
When the draft came and went, the list of teams shrank considerably.
But two teams that still made sense were the Seahawks and the Cardinals, neither of which selected a quarterback.
Sheil Kapadia, Philly.com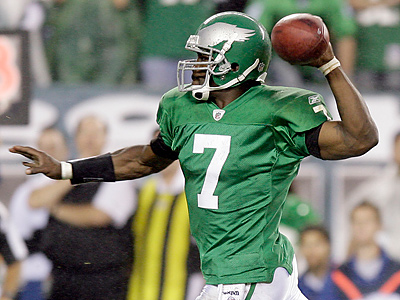 The Eagles' 2010 season ended on a Michael Vick pass intended for rookie wide receiver Riley Cooper about 32 yards from the line of scrimmage.
Packers cornerback Tramon Williams leaped, picked it off and Green Bay was on its way to winning the Super Bowl.
While Vick's final deep ball was one he probably wishes he had back, overall, he was one of the league's better QBs at finding receivers downfield.
Sheil Kapadia, Philly.com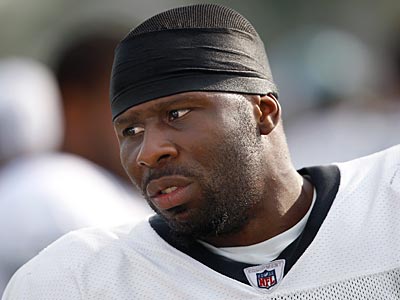 NFL Network is currently counting down its top 100 players for 2011.
In the past two weeks, they've run through players 81-100. The voting was done by current NFL players, and it's not about a guy's body of work, but rather his value for next season.
So far, no Eagles have made the list, but a few former Birds have. Donovan McNabb just made the cut at No. 100. Terrell Owens beat him at No. 91. And Jason Babin came in at No. 85.
Sheil Kapadia, Philly.com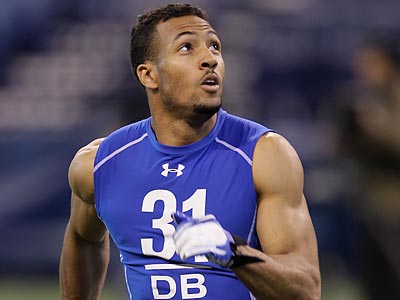 The Eagles made four trades during last week's draft (including that strange swap with the Patriots).
Only the Washington Redskins made more.
Prior to the draft, I wrote about the trade chart, a tool that assigns value to every pick.
Sheil Kapadia, Philly.com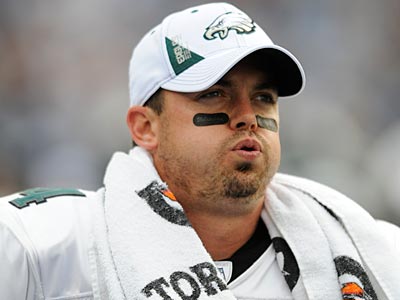 One option readers have brought up regarding Kevin Kolb's future with the Eagles is using the franchise tag on him after the 2011 season.
The argument for trading Kolb now (once the Eagles are allowed) is simple. Get something for him, or let him walk for nothing as a free agent after the 2011 season.
So let's examine one more potential option: Let him back up Michael Vick in 2011, slap him with the franchise tag after the season, and then trade him before 2012.
Sheil Kapadia, Philly.com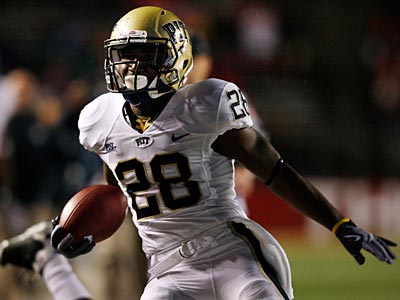 I rounded up a bunch of Eagles draft grades on Sunday, but here are more that have been published this week:
Wes Bunting of the National Football Post gives the Eagles a B:
OL Danny Watkins looks like a future Pro Bowl-caliber guard at the next level and CB Curtis Marsh has as much upside at corner as any prospect in the draft. The Eagles also added some nice depth at running back in Dion Lewis and at linebacker with Brian Rolle, Greg Lloyd Jr. and Casey Matthews. However, I do think that it will be Rolle that ends up being the best of that linebacking bunch in Philly.
Sheil Kapadia, Philly.com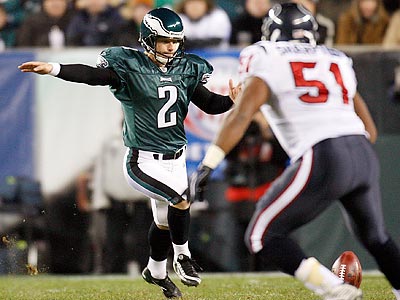 Perhaps the most surprising Eagles pick in last week's draft was Nebraska kicker Alex Henery in the fourth round.
And while Andy Reid isn't ready to concede that David Akers is gone, I think the rest of us see the writing on the wall.
So the obvious question is: Are the Eagles making the right decision?