Sheil Kapadia, Philly.com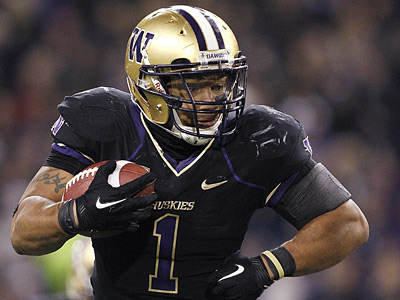 If you didn't check in this weekend, here are MTC links that you might have missed:
My take on the Fletcher Cox pick
My take on the Day 2 picks
Video of Nick Foles at Jon Gruden's QB Camp
How CB Brandon Boykin fits in
Rounding up Eagles draft grades
Here are three more leftover items:
Sheil Kapadia, Philly.com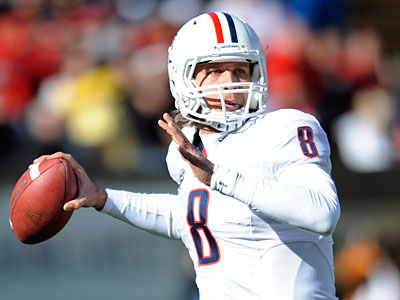 Here's a roundup of what the national media are saying about the Eagles' draft:
John Czarnecki of FoxSports.com gives the Eagles a B:
Fletcher Cox can anchor the interior of Philadelphia's wide-nine approach with its pass rushers. Cal linebacker Mychal Kendricks was the second-best middle linebacker in a 4-3 scheme. Kendricks has some injury issues, but is a rock-solid football player. Georgia cornerback Brandon Boykin can handle the slot, while defensive end Vinny Curry had 26 1/2 sacks at Marshall. Curry is a street kid from New Jersey who has turned around his life despite a learning disability. He has tremendous upside. ... Of course, Reid couldn't help himself with the pick of Arizona quarterback Nick Foles, who broke Drew Brees' records at Westlake High in Austin, Texas. Unlike Michael Vick, Foles has feet of cement, but he does have very good arm strength.
Sheil Kapadia, Philly.com
In the weeks leading up to the draft, we discussed the Eagles' need to upgrade at nickel cornerback and returner.
With one pick in the fourth round, they might have addressed both areas, taking Georgia's Brandon Boykin.
Boykin (5-9, 182) is almost the exact same size as the player he's trying to replace: Joselio Hanson (5-9, 185). Hanson was cut before last season, but the Eagles eventually brought him back. He turns 31 in August, and as I explained recently, did not have a great year in 2011.
Sheil Kapadia, Philly.com
In the fourth round, with the 123rd overall pick, the Eagles selected Georgia CB Brandon Boykin.
Boykin can compete to be the slot cornerback right away and be the Eagles' return man. He shares the SEC record with four kickoff returns four touchdowns in his college career.
Check out this video of his 92-yard punt return in last year's Outback Bowl. Boykin also had a tackle for a safety and caught a touchdown pass in that game.
Sheil Kapadia, Philly.com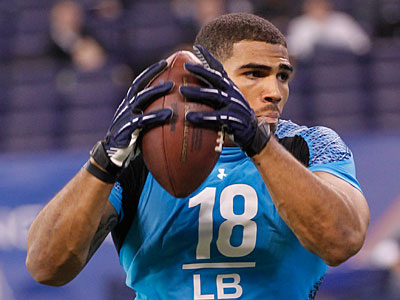 Here's my take on the Eagles' three Day 2 selections in the NFL draft:
Mychal Kendricks, LB, California
The Eagles drafted six linebackers from 2009-2011, but none before the fourth round. And the position was a disaster last season, playing behind Jim Washburn's defensive line. Earlier this season, the Birds acquired DeMeco Ryans to man the middle, and Friday night, they took Kendricks with the 46th overall pick. He'll compete at the SAM position immediately and should be expected to win that job.
Poll: How would you grade the Eagles' draft?

(6261 votes)
Sheil Kapadia, Philly.com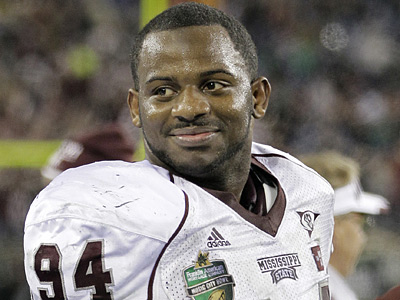 The only way the first round could have worked out better for the Eagles would have been if Fletcher Cox had dropped all the way to 15.
But Howie Roseman, Andy Reid and company deserve credit for targeting their top defensive tackle and making a play for him.
The Eagles gave up a fourth-round pick (114 overall) and a sixth-round pick (172 overall). The draft value chart is largely irrelevant with the new stipulations on rookie contracts (SI.com's Peter did a good job of explaining the difference in taking a top 11 player vs. a prospect from 12 to 32), but just for fun, here's a look at what the numbers would have looked like in previous years: