Archive: December, 2011
Sheil Kapadia, Philly.com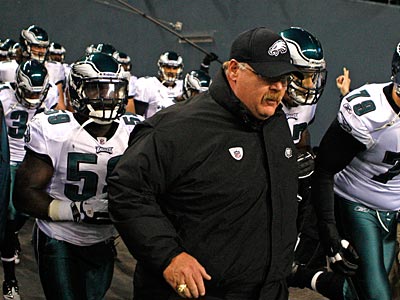 Here's a roundup of what the national media are saying about the Eagles this week:
SI.com's Don Banks has the Eagles 23rd in his power rankings:
There was one obvious team that sort of had a temporary need at quarterback when Donovan McNabb was waived, but nobody really mentioned as a possible landing spot. Wouldn't that have been another fun chapter in this fun-filled season in Philly? The return of No. 5. To go along with Vick and Vince and Mike Kafka. We can dream.
Sheil Kapadia, Philly.com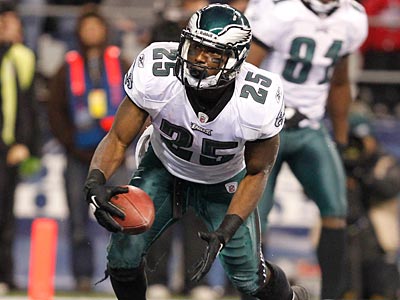 As we approach the final four games of the season, here's a look at 10 Eagles numbers to ponder.
43 - The number of "big-play" runs by LeSean McCoy, defined by STATS.com as runs of 10 yards or more. That leads the NFL, and it's not even close. Matt Forte, Maurice Jones-Drew and Ben Tate are tied for second with 29 apiece. To put that into perspective, McCoy is averaging a run of 10+ yards once every five carries. He's currently 3 yards behind Jones-Drew for the league lead in rushing, and McCoy needs to average 94.5 yards per game in the final four to tie Wilbert Montgomery's single-season franchise record of 1,512 yards set in 1979.
0 - The number of fumbles by McCoy this season. Hard to believe, huh? It seems that every game the announcers (fairly) question how McCoy holds the football out away from his body. Yet, among the 22 running backs who have carried the ball at least 150 times this season, only McCoy, Cedric Benson and BenJarvus Green-Ellis are fumble-free.
Sheil Kapadia, Philly.com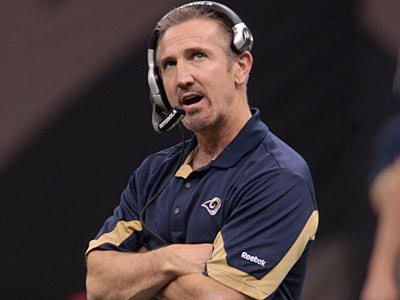 I've received many of the same Eagles-related questions in the past couple weeks via e-mail, Twitter and the comments section.
So, rather than respond to each individually, I thought I'd run through them in this space.
With the Giants and Cowboys losses, is it still possible for the Birds to win the NFC East? And who should Eagles fans be rooting for when the Giants play the Cowboys, if we want to help the Eagles chances?
Sheil Kapadia, Philly.com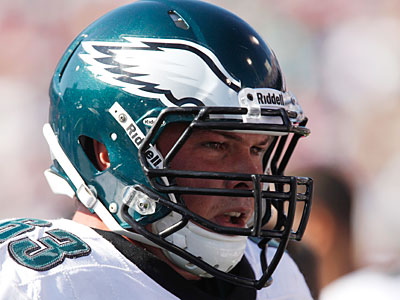 Since the player-by-player review is late this week, I changed things up a bit.
Below you will find notes on each player's performance against the Seahawks, but I also took a bigger picture look. What should we keep an eye on the rest of the season? What about in 2012? Will we learn anything from the final four games?
Here's the breakdown: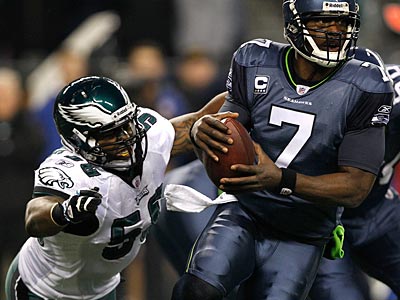 Join philly.com's Sheil Kapadia as he takes your Eagles questions in a live chat, beginning Monday at 2 p.m.
On a mobile phone? Click HERE to join the chat!
---
You can follow me on Twitter or become a fan of Moving the Chains on Facebook.
Sheil Kapadia, Philly.com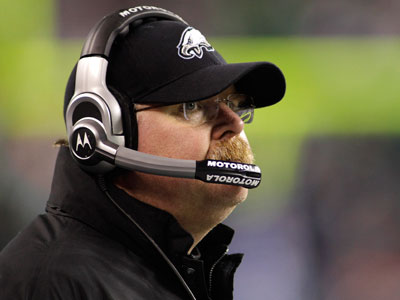 Andy Reid's future in Philadelphia is not only a hot topic locally, but nationally as well.
With several other coaches likely to be fired once the season is over, Reid will have his share of suitors if he's no longer with the Birds.
Keeping that in mind, here are a few links to pass along with national writers chiming in on Reid.
Sheil Kapadia, Philly.com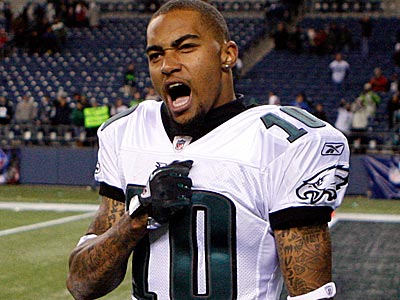 Yesterday, Andy Reid took aim at the NFL Network, blaming them for painting DeSean Jackson in a negative light during Thursday night's game against the Seahawks.
"I'm disappointed with the NFL Network, very disappointed in the way they portrayed that," Reid said. "I'm going to tell you now that DeSean was all-in in that game, and he had a great attitude during that game. You can take a camera and make some things look any way you want to make it look, but that kid was all-in last night. I was proud of him for that."
At one point, the broadcast showed what appeared to be Jackson not looking for the football when he ran his route down the left sideline. Reid explained that Jackson's job on the route was to occupy the corner and safety and clear room for the Jason Avant and Brent Celek. In other words, per Reid, Jackson was doing exactly what he was supposed to do.
Sheil Kapadia, Philly.com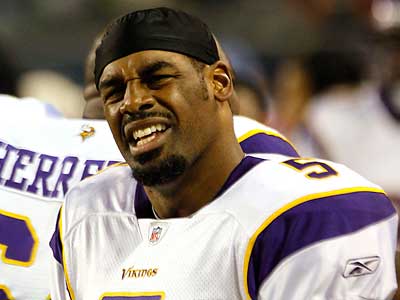 Seahawks coach Pete Carroll may be without his starting left tackle for awhile, and he's not happy about it.
Russell Okung suffered a pectoral injury with 1:57 left in Thursday night's game. Okung was blocking Trent Cole on a run play, which went to the other side. After the whistle blew, Cole tossed Okung to the ground. There was no flag on the play.
Today, according to the AP, Carroll said the play was "really late and it was really out of line."