Archive: April, 2012
Sheil Kapadia, Philly.com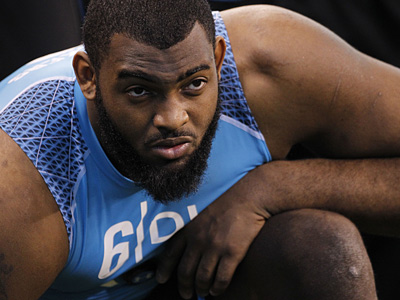 Here's a roundup of the latest mock drafts, along with the Eagles' picks:
SI.com's Don Banks has the Eagles going with Memphis defensive tackle Dontari Poe at No. 15:
Poe finds his NFL home, and it's not surprising to see Andy Reid taking the athletically gifted big man from Memphis. The Eagles need more strength up the middle of their defense, and the hope is that newly acquired linebacker DeMeco Ryans was just the beginning of that upgrade.
Sheil Kapadia, Philly.com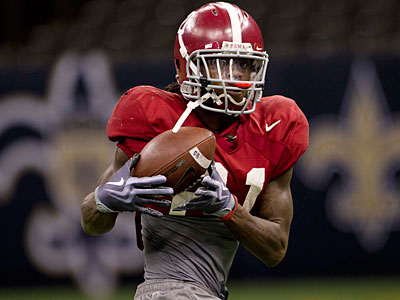 Before we update some of the most recent draft visits and workouts, a couple notes on potential first-round options for the Birds.
I got a chance to take a closer look at Mississippi State defensive tackle Fletcher Cox, who many are mocking to the Eagles with the 15th pick. And I really liked what I saw.
In the games I watched, Cox (6-4, 298) consistently made plays at or behind the line of scrimmage. He finished 2011 with 14.5 tackles for loss, third-most among SEC defensive linemen. I'm guessing Jim Washburn is drooling over Cox's athleticism and versatility. He lined up at both tackle and end at Mississippi State. I even saw Cox drop back into coverage once (not that he'd be asked to do that under Washburn, but it still shows his athleticism).
Sheil Kapadia, Philly.com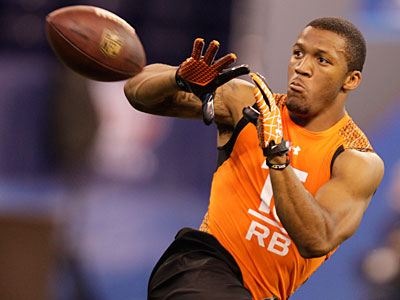 In no particular order, here are three thoughts that pertain to the Eagles and this month's NFL draft.
1. SCOUTING THE QBs
Over the weekend, I linked to a report that said the Eagles have worked out Arizona quarterback Nick Foles.
Sheil Kapadia, Philly.com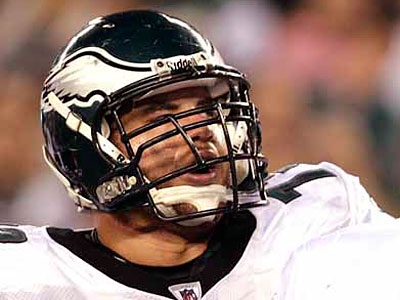 The Eagles announced Monday morning that they've agreed to terms on a one-year deal with defensive tackle Derek Landri.
Landri's had an interesting couple of years. In 2010, he was a full-time starter with the Panthers. The Eagles brought him in to camp last summer, but cut him before the regular season. After an Antonio Dixon injury, he rejoined the team in Week 5 and went on to lead the Eagles with eight tackles for loss. Landri also added two sacks and 18 quarterback hurries.
As part of the defensive tackle rotation, he played about 44 percent of the snaps, according to Pro Football Focus. But his playing time increased as the season went on. Landri played over 55 percent of the team's snaps in the final four games.
Sheil Kapadia, Philly.com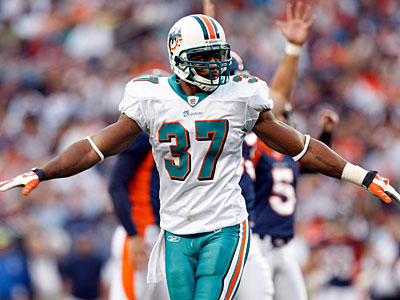 Drew Rosenhaus says the Eagles are one of three teams that have shown interest in his client, veteran safety Yeremiah Bell.
According to Armando Salguero of The Miami Herald, Rosenhaus appeared on a weekly TV segment on WSVN Ch. 7 and said the Eagles, Jets and Patriots have expressed some level of interest in Bell.
Bell, 34, started 63 of 64 games for the Dolphins from 2008-2011. A sixth-round pick out of Eastern Kentucky in 2003, he went from the practice squad to the starting lineup (75 games in eight seasons) to the Pro Bowl in 2009.
Sheil Kapadia, Philly.com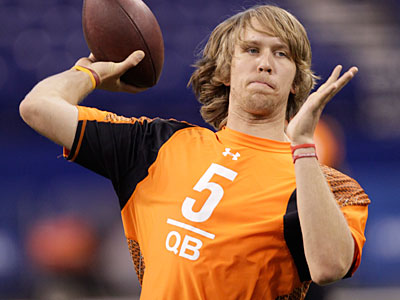 The Eagles continue to do their homework on this year's quarterback prospects. They worked out Arizona's Nick Foles earlier this week, according to Aaron Wilson of Scout.com.
Foles (6-5, 243) is not considered a top-five quarterback by NFL Network's Mike Mayock or ESPN's Mel Kiper. He projects as a second- or third-round pick. Here's what Greg Cosell of NFL Films had to say about Foles recently:
Arm speed slow at this point. Negative impact on velocity. Did not drive the ball on few intermediate throws or sideline throws.
Sheil Kapadia, Philly.com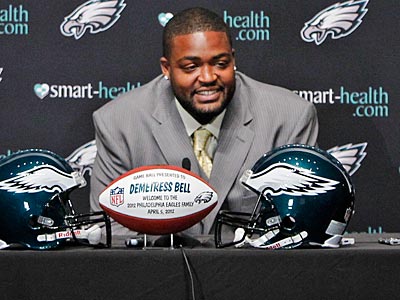 Here's a roundup of what the national media are saying about the Eagles this week:
ESPN.com's Dan Graziano thinks the Eagles made the right call by signing Demetress Bell:
It would have made little sense for the Eagles to alter their first-round draft pick plans and take a tackle, since few of the available tackles in that round appear to be ready to start right away and the Eagles need someone who can. And while they might have been able to turn up a starter in a later round, that's a lot of pressure to put on a mid-round rookie. Bell was the best solution to a bad situation, and while he won't give them what Peters gave them last season, he brings a veteran's competence and experience to a crucial position.
Sheil Kapadia, Philly.com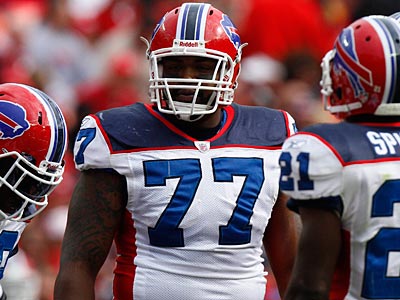 Demetress Bell is going to face an adjustment period.
After having watched his games with the Bills last season, that much is clear.
Advanced metrics reflect favorably on Bell. According to Pro Football Focus, he allowed just one sack in seven games last season. But in this case, those numbers don't mean a lot. The Bills' offense demanded that Ryan Fitzpatrick get rid of the ball quickly. The Bills quarterback averaged just 6.7 yards per attempt, which ranked 22nd.