Archive: March, 2010
Sheil Kapadia, Philly.com
Update: A team source refutes this report to the Inquirer's Jeff McLane:
There was no truth to report that Eagles wanted Kampman to visit but Cornrich nixed it, according to team source.
From earlier:
Sheil Kapadia, Philly.com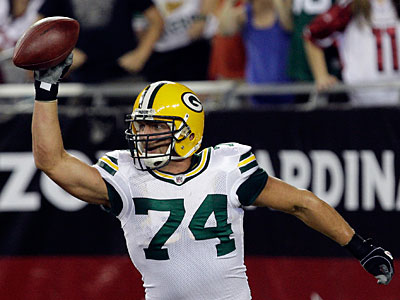 Thanks to the more than 7,000 people who stopped by our live blog/live chat yesterday for the first day of free agency.
Apologies to those of you who had that tool blocked at work or who were trying to log on through your phones.
I didn't approve comments and questions because I wanted to make it easy to read.
Sheil Kapadia, Philly.com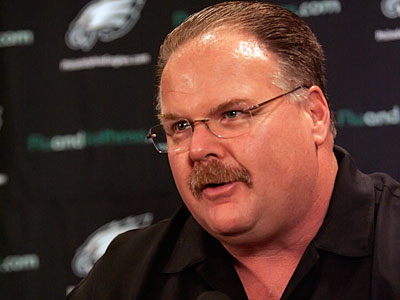 Amid speculation that he and the front office may not be in full agreement about the Eagles' quarterback situation, Andy Reid once again threw his support behind Donovan McNabb today.
"I haven't changed my opinion, and I don't think they [Joe Banner and Howie Roseman] have either," Reid told Mike Missanelli on 97.5 The Fanatic. "They've agreed and mentioned kind of the same things I've said. Donovan's our quarterback."
When pressed by Missanelli about what would happen if a team were to offer a first-round pick for McNabb, Reid predictably sidestepped the question.
Sheil Kapadia, Philly.com
Welcome to our live (kind of) blog of today's free agency action.
Here's how this will work.
Rather than create a new post every couple of hours, I decided to use our chat tool to keep you updated. When I see/hear free agency news or have a link to pass along, this is where you'll find it.
Sheil Kapadia, Philly.com
First of all, check out Eagletarian and Birds' Eye View for information on what the Eagles tendered their restricted free agents.
As I write this, we are less than three hours away from the start of free agency. Who said this year was going to be boring because of the lack of unrestricted free agents?
Tomorrow I will start a blog post early and update it throughout the day, likely using Cover it Live. That way you can leave it open while you're at work, in class, whatever. And you'll have updated information.
Sheil Kapadia, Philly.com
Last night, we rounded up a bunch of rumors, including talk of the Browns wanting to deal for a QB, rather than draft or sign one.
And now some other leftovers we didnt' get to.
Multiple reports have surfaced that the Eagles' asking price for Michael Vick is a second-round pick.
Sheil Kapadia, Philly.com
There's quite a bit floating around out there as we near the start of free agency and the trading period.
The bad news is it's tough to know what's substantive at this point.
The good news is we'll have some concrete answers before long, beginning at 12:01 a.m. Friday.
Sheil Kapadia, Philly.com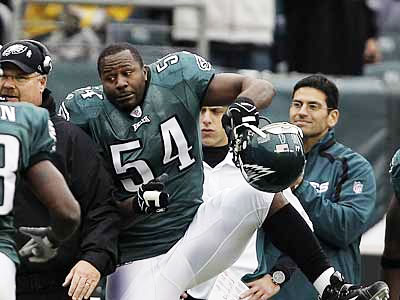 Jeremiah Trotter surprised everyone last season when he signed with the Eagles after a more than two-year hiatus from the game.
Appearing at a Harlem Globetrotters event at Temple University yesterday, Trotter said he wants to keep on playing after the 14-game stint with the Birds.
"You know what? I think I'll be back with the Eagles," he told a group of reporters, including our intern, Litty Samuel. "I'm very hopeful. I'm being optimistic. Right now those guys have bigger fish to fry. They have the draft, the combine this past weekend. They know the old man, they can deal with me down the road, which is cool with me. ... I know I'm gonna land somewhere. I'm praying and hopeful that I land back with the Eagles."