Archive: January, 2010
Sheil Kapadia, Philly.com
Eagles general manager Tom Heckert is likely headed to Cleveland to assume the same title with the Browns, league sources tell NFL Network's Michael Lombardi.
The Eagles gave Heckert clearance to interview for the position last week.
The move is an interesting one for a couple reasons.
Sheil Kapadia, Philly.com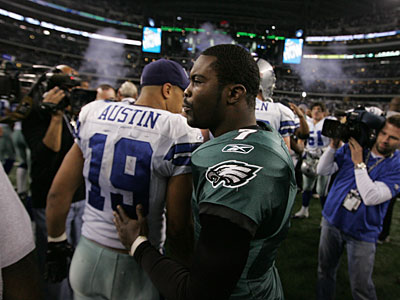 Sheil Kapadia, Philly.com
It's gameday, ladies and gentlemen.
Who's feeling confident?
Before we get to our weekly look at who's picking the Eagles, a link I thought might be of interest to this group.
Sheil Kapadia, Philly.com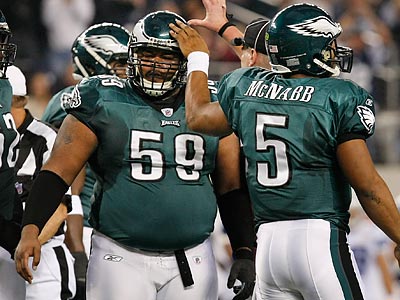 If the Eagles beat the Cowboys on Saturday, it will be on the back of their offense.
After re-watching last week's game and surveying the Birds' entire body of work, that's just how it is.
In two games against Dallas this year, they've tried several different things to slow down Tony Romo and have been unsuccessful. I don't see them all of a sudden figuring out a way to force three and outs and get off the field consistently. The Eagles need the D to create turnovers and force more field goals, instead of touchdowns.
Sheil Kapadia, Philly.com
Before we get to our weekly visit from Dave Staley of sportsbook.com, I published an extensive post on the defense earlier today. Don't want that one to get lost in the shuffle.
Now, the breakdown on the line and over/under:
Q: What's the line for Saturday night's game?
Sheil Kapadia, Philly.com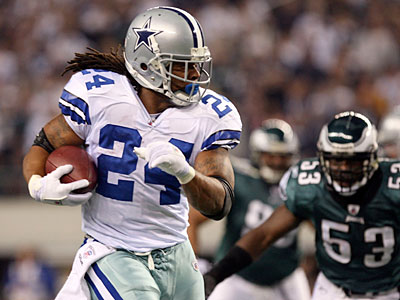 Before we get started, some really good stuff from the Inquirer and Daily News in our Eagles section today.
Among the topics is Sean McDermott's constant shuffling of personnel on defense.
I wanted to take a look at just how much he used each player last week. On Tuesday, we went player-by-player on how each guy performed. But this is a more detailed look of number of snaps, comparisons to the previous week and a look ahead at where they go from here.
Sheil Kapadia, Philly.com
Earlier this week, DeSean Jackson tweeted his thoughts on the Eagles' upcoming matchup with the Cowboys.
On Tuesday night, he used another medium, UStream, to voice his opinion.
Jackson was taking questions from fans, when someone must have brought up the name of Cowboys cornerback Mike Jenkins.
Video clips at Ustream
Sheil Kapadia, Philly.com
When the Eagles lost to the Cowboys earlier this season at the Linc, Sean McDermott tried to blitz Tony Romo.
And Romo burned him.
When the Eagles lost to the Cowboys on Sunday, McDermott tried to rely on his front four for pressure and disguise his blitzes by dropping linemen back into coverage.