Archive: August, 2011
Sheil Kapadia, Philly.com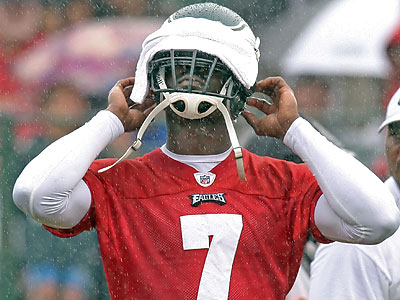 Update: Here is the full article on GQ's Web site.
From earlier:
The Eagles surprised the NFL two summers ago when they signed Michael Vick out of prison.
Sheil Kapadia, Philly.com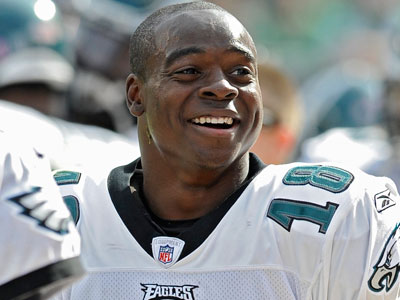 We found out today what Jeremy Maclin has been dealing with this offseason.
Per Jay Glazer of FoxSports.com, Maclin was being tested for lymphoma, but he was cleared today and does not have the form of cancer.
In the past five months, Maclin has suffered a variety of symptoms, the cause of which was an inflammatory virus.
Sheil Kapadia, Philly.com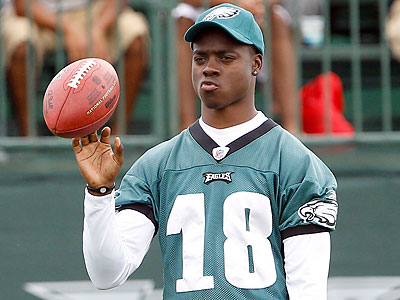 Update: We got an update on Maclin Wednesday evening. He was being tested for lymphoma, but was cleared, and had been suffering from a virus. Here is an updated post on what Maclin's return means for the Eagles and the WR situation.
FROM EARLIER:
As we continue to wait for an update on Jeremy Maclin's health, I wanted to take a look at his value in the Eagles' offense.
Sheil Kapadia, Philly.com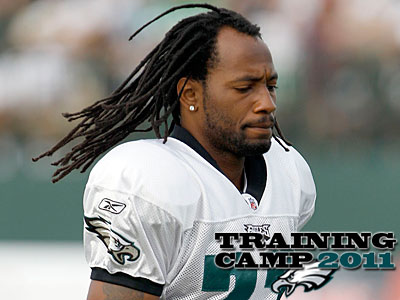 After the Eagles signed Nnamdi Asomugha, Joe Banner, Howie Roseman and company made it clear they would at least be willing to listen to offers for Asante Samuel.
However, with the season opener a little more than three weeks away, the Eagles now seem content to hold on to all three of their Pro Bowl-caliber cornerbacks.
"It's what I told him initially and what I've told you, he's on our football team," Andy Reid said earlier this week. "That's what he is. As you know, in this league people are always talking. That's what Howie Roseman gets paid to do and every other GM is paid to do. He knows that he's on this football team, and that's the way it is. You can ask me a question about any other player, and that's how it works. People are always calling, asking, and all that, it's part of this game. But he's on the team."
Sheil Kapadia, Philly.com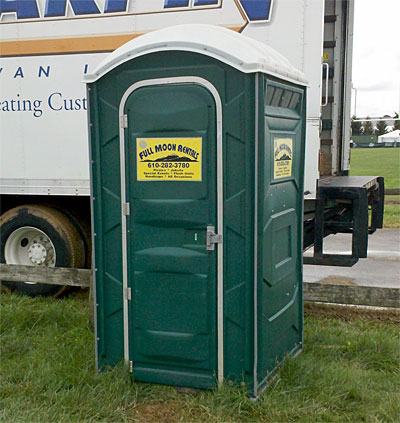 The Eagles wrapped up another summer here at Lehigh Tuesday morning.
They'll face the Steelers Thursday night in Pittsburgh before returning to work at the Novacare Complex in South Philadelphia.
This is the fourth camp I've covered, and each one seems to be more eventful than the last.
Sheil Kapadia, Philly.com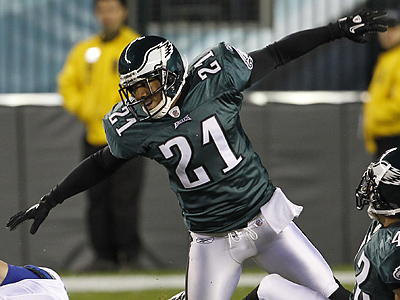 Here's a roundup of what the national media are saying about the Eagles:
SI.com's Peter King speculates on a possible Joselio Hanson trade:
"There are going to be some good players we're going to have to let go,'' Andy Reid said Saturday. And not necessarily on waivers. If your team wants Joselio Hanson and has a spare third- or fourth-rounder, the Eagles are probably in a dealing mood.
Sheil Kapadia, Philly.com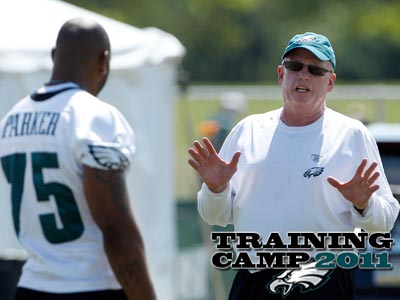 During the "individual" portion of practice, Jim Washburn ran through a drill with his 11 defensive linemen.
Guys like Marlon Favorite and Cedric Thornton who don't have much of a shot to make the team.
Others like Daniel Te'o-Nesheim and Phillip Hunt who are fighting to be one of the final 53.
Sheil Kapadia, Philly.com
Join me at lunchtime for a live chat about all the latest happenings at Eagles training camp, starting at 1 p.m. Monday.
If you're on a mobile device, click here to follow along and post questions or comments.
---
You can follow me on Twitter or become a fan of Moving the Chains on Facebook.
Sheil Kapadia, Philly.com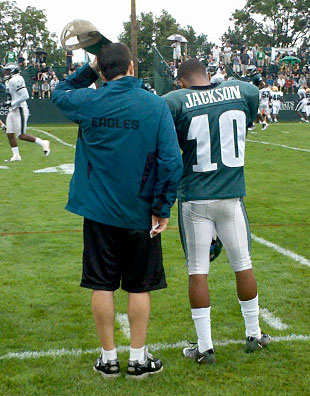 Here's a roundup of what the national media are saying about the Eagles:
SI.com's Don Banks liked what he saw from the Eagles Thursday night:
The Eagles are far from a finished product, and questions remain at receiver, linebacker and along the offensive line. But there was no creeping doubt on display from the Dream Team on this night. Philadelphia was far more ready to play than Baltimore, and it showed. For a week at least, the Eagles' Super Bowl dreams are very much alive.
Sheil Kapadia, Philly.com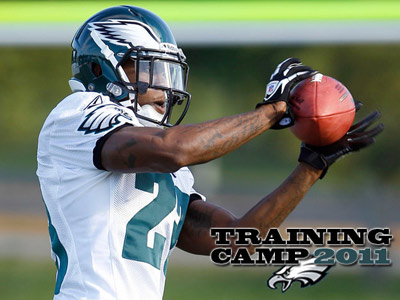 Dominique Rodgers-Cromartie lined up at right cornerback, and Juan Castillo called his number.
It was time to use his elite speed and surprise Vince Young with a blitz.
Rodgers-Cromartie flew in a straight line, chasing Young to his right for the eventual "sack" in the red zone.