Archive: March, 2012
Sheil Kapadia, Philly.com
About this series: Leading up to April's NFL draft, I'll be chatting regularly with Boston College linebacker Luke Kuechly. This is the third installment. Click here for the first part. And here for the second part.
***

Luke Kuechly's first run could not have gone any better.
Sheil Kapadia, Philly.com
Before I get to the roundup, here's my take on DeSean Jackson from Thursday night, in case you missed it.
Now, on to what the national media are saying about the Eagles this week:
Mike Freeman of CBSSports.com writes that the Eagles aren't sure they can trust Jackson long-term:
Sheil Kapadia, Philly.com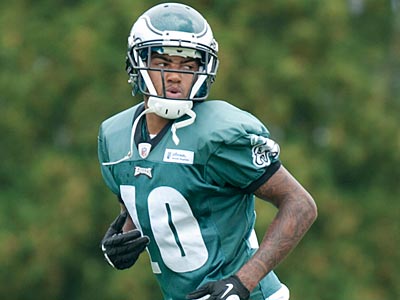 The Eagles announced Thursday that they're using the franchise tag on wide receiver DeSean Jackson.
"We want DeSean to be an Eagle for the long haul and this is a step in the right direction to accomplish that," said GM Howie Roseman in a statement. "DeSean is a talented player and a proven playmaker in this league and we look forward to him continuing his career in Philadelphia. It's our understanding that he has the same desire. We will continue our efforts on getting a long-term deal done with him."
The tag made sense from the Eagles' standpoint because now Jackson can't leave as an unrestricted free agent. In other words, if Jackson is playing for another team next season, at least the Eagles will have received something in return.
Sheil Kapadia, Philly.com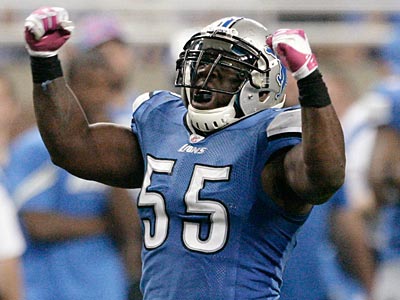 With the combine wrapped up and free agency less than two weeks away, news and rumors continue to swirl around the NFL, many of which could affect the Eagles in one way or another.
Let's start with the linebacker market. Pro Football Talk reports that the Lions hope to re-sign Stephen Tulloch, but the two sides are currently not close to getting a deal done. Tulloch, who turned 27 in January, signed a one-year, $3.25M deal with Detroit last offseason, and head coach Jim Schwartz recently praised the middle linebacker for his production playing behind the wide-nine.
Meanwhile, London Fletcher, who turns 37 in May, but led the NFL with 166 tackles last season, isn't sure if he'll return to the Redskins, per Alex Marvez of FoxSports.com.