Archive: March, 2011
Sheil Kapadia, Philly.com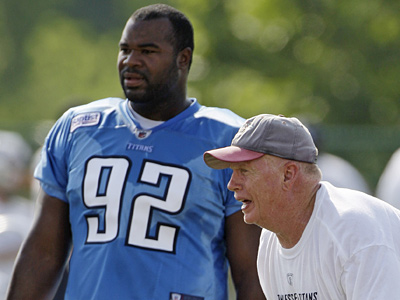 It seems likely that in a matter of hours, all NFL business will come to a halt.
No trades, no free agency, no new contracts, no roster moves, no nothing. Well, except for the draft in April.
Keeping that in mind and assuming that at some point, these things will once again resume, here are some links to pass along:
Sheil Kapadia, Philly.com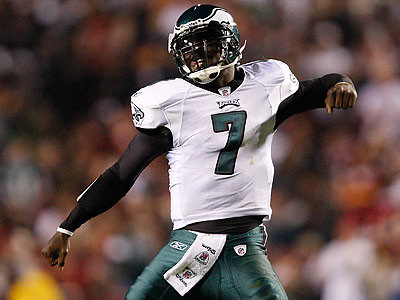 I got an e-mail from reader Ross today, asking me to help settle an argument he was having with some friends.
They were trying to determine who the top 10 quarterbacks in the NFL are. Specifically, whether Eli Manning fits into that group and whether he would be ranked ahead or behind of Michael Vick.
I gave Ross my take and figured this would make for a fun blog post on the day before the NFL might be shutting down.
Sheil Kapadia, Philly.com
In their playoff loss to the Packers, the Eagles entered the red zone three times and came away with 10 points. Two field-goal attempts (one miss) and a Michael Vick touchdown run.

Not exactly favorable results for an offense that needed to capitalize on every opportunity it got against the eventual Super Bowl champs.

While we know the Eagles' red-zone defense was historically bad in 2010, today let's take a look at the red-zone offense, which also could use some work (although not as much).

The Birds' offense finished 15th in the NFL in red-zone production (not including Week 17), scoring touchdowns on 52.83 percent of their chances. During the Eagles' first 17 red-zone trips with Vick at quarterback, they scored 13 touchdowns, but that success tailored off.

Here are Vick's passing numbers in the red zone: 38-for-68 (55.9 percent) for 190 yards, 13 touchdowns and one interception, for a QB rating of 94.6. Here's a breakdown of how the Eagles scored their red-zone touchdowns:


| | |
| --- | --- |
| Player | Red-zone TDs |
| Michael Vick (running) | 9 |
| Jeremy Maclin | 7 |
| LeSean McCoy | 6 (2 receiving) |
| Brent Celek | 2 |

No other Eagle had more than one red-zone touchdown. Here are the guys who scored one: Riley Cooper, DeSean Jackson, Jason Avant, Owen Schmitt, Todd Herremans and Clay Harbor.