Archive: November, 2011
Sheil Kapadia, Philly.com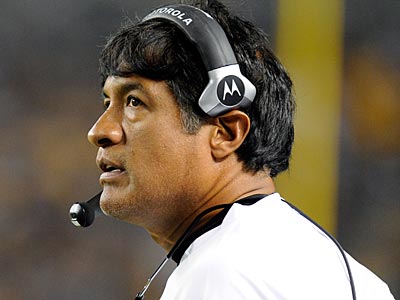 Many similar issues surfaced for the Eagles' defense in the team's 21-17 loss to the Cardinals last week.
The fourth-quarter collapse; getting beat by an unproven quarterback; confusion in the secondary; poor linebacker play.
But one part of the scheme that was different was the blitz. Juan Castillo dialed up extra pressure more often than he has all season.
Sheil Kapadia, Philly.com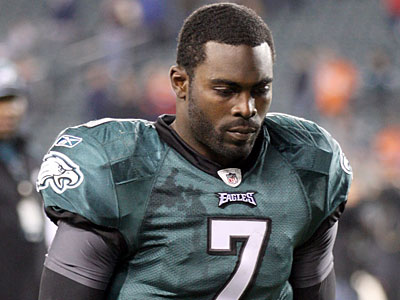 Here's a roundup of what the national media are saying about the Eagles:
BoDog.com released some Eagles-related odds yesterday, such as: Will Andy Reid be the coach of the Eagles in Week 1 of the 2012 season? YES is even, and NO is -140. In other words, the odds say Reid is more likely to be gone.
They ask the same question for DeSean Jackson. YES is -200, and NO is +150.
Sheil Kapadia, Philly.com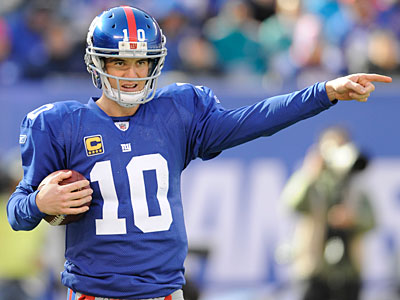 Here are 15 things to know about this weekend's Eagles-Giants matchup:
1. It's no exaggeration to say that Eli Manning is having a career year. His 63.1 completion percentage, 8.4 yards per attempt and 97.0 QB rating will all be career bests if they hold up. And he's been great in the fourth quarter too, with a 116.5 QB rating, which is second to only Alex Smith (117.6). The big plays have been there for Manning. Only Aaron Rodgers (9.73), Matt Schaub (8.49) and Tom Brady (8.42) have a higher YPA number. And Manning has a 106.1 QB rating on third down. The Eagles' defense, meanwhile, has allowed 17 passing touchdowns, tied for fourth-most.
2. Manning was 26-for-40 for 311 yards, two touchdowns and two interceptions against the Niners. When I was re-watching the game, I was impressed with several of his throws. He made a perfect pass to Mario Manningham for 13 yards on 3rd-and-8 with pressure up the middle. Manning made a beautiful throw to Victor Cruz for 36 yards on 3rd-and-7. He beat a six-man blitz with a 13-yard touchdown to Manningham in the back of the end zone. And he beat another blitz with a 32-yard touchdown to Hakeem Nicks. On the Giants' final drive, Manning hit Manningham for 18 yards with pressure in his face on 4th-and-6. And he later converted another fourth down. However, Manning's final pass was batted down by Justin Smith, with the Giants' drive stalling in the end zone.
Sheil Kapadia, Philly.com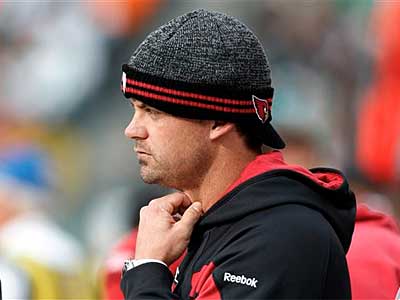 Kevin Kolb was on the sidelines during his return to the Linc on Sunday afternoon, recovering from turf toe and other injuries to his right foot.
But the former Eagles quarterback may have still played a minor role in the Cardinals' victory.
Speaking with Anthony Gargano and Glen Macnow on 94 WIP Tuesday afternoon, Kolb said he was able to identify some of the Eagles' plays and was shouting out instructions to the Cardinals defensive backs.
Sheil Kapadia, Philly.com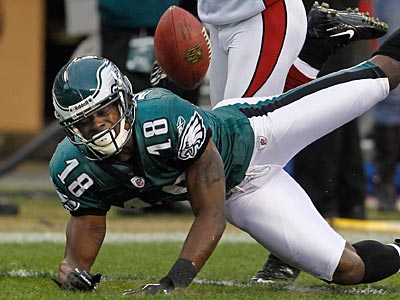 The Eagles' offense managed just 10 points on Sunday against the Cardinals, and 3 of those came off a turnover, which gave them the ball at the Arizona 26 yard line.
Here's the player-by-player breakdown of what went wrong:
Michael Vick - He suffered a pair of broken ribs on the second offensive play of the game. I know half of you will say that's no excuse for his play, while the other half will say it's a valid reason, so I'll let everyone form their own opinions. I'll have the full breakdown in Mike Check Wednesday, but this was easily Vick's worst performance as an Eagle. He completed just 16 of 34 passes for 128 yards, averaging 3.8 yards per attempt and turning it over twice. It's tough to tell what happened on the play where he broke his ribs. The Cardinals showed seven men in the box, but only rushed four. It looked like they overloaded the right side as linebacker Daryl Washington came unblocked. Given the Eagles' protection, the only player who had a chance to block him was LeSean McCoy, but he went straight into his route. Vick actually did a good job of getting rid of the ball quickly to Brent Celek for 13 yards, but he obviously paid for it. For the record, this was another injury that occurred while Vick was IN the pocket. Overall, he was inaccurate and careless with the football. The receivers didn't make plays, but Vick missed his share of throws, including one to Celek in the first that could have easily been a 66-yard touchdown.
Sheil Kapadia, Philly.com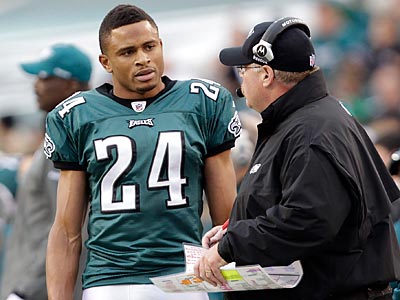 I went back and looked at how exactly the Eagles covered (or tried to cover) Larry Fitzgerald in Sunday's loss.
The big question today, a day after, has been: Why didn't Nnamdi Asomugha just shadow Fitzgerald the entire game?
And it's a valid one.
Sheil Kapadia, Philly.com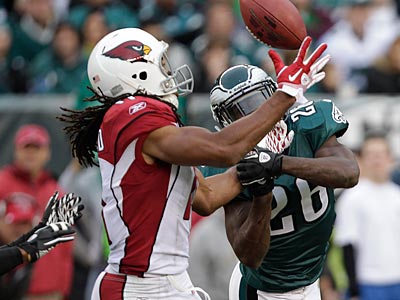 Through three quarters, the Eagles' defense had delivered a solid performance.
They had stopped the Cardinals' run game, and John Skelton was just 12-for-25 for 149 yards, a touchdown and an interception. That translates to a QB rating of 63.6. Larry Fitzgerald had been targeted five times and managed just two catches for 52 yards.
Yes, the Eagles benefited from two field goal misses by Jay Feely, but here's what the the Cardinals' first 11 possessions looked like: 6 punts, 2 missed FGs, 1 interception, 1 touchdown, 1 end of half.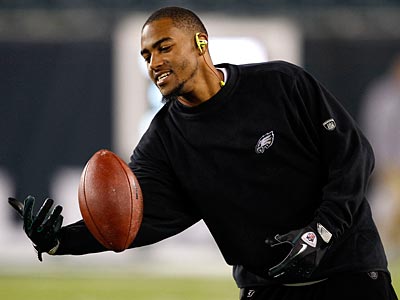 Join Philly.com's Sheil Kapadia for a live chat breaking down the Eagles' loss to the Cardinals at 1 p.m. Monday.
If you're on a mobile device, click HERE to follow along and post questions.
You can follow Sheil on Twitter or become a fan of Moving the Chains on Facebook.