Archive: May, 2009
Sheil Kapadia, Philly.com
Lito Sheppard is happy to be getting a new start with the New York Jets, but that hasn't stopped him from ripping his former team, the Eagles, in an interview with Bob Glauber of Newsday.
Sheppard said the Eagles purposely limited his playing time last season to send a message and to justify the signing of free agent Asante Samuel.
"After my second Pro Bowl season [in 2006], it started going downhill when I addressed the fact that I felt like I wanted a new deal," he said.

"I truly believe that if they paid me and they paid Asante at the same time, and if I had a pretty good year, then people would have asked, 'Then why would you bring in Asante?' They had to keep me at a minimum in terms of play time."
Sheil Kapadia, Philly.com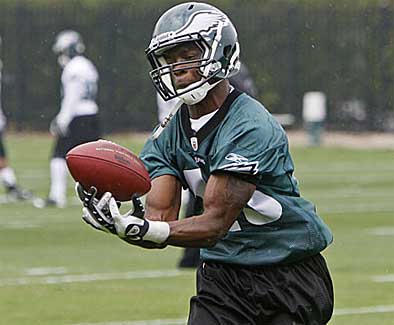 Eagles first-round pick Jeremy Maclin appeared on SportsCenter this morning along with four other NFL rookies.
He was asked what Donovan McNabb has told him in terms of expectations:
"He basically sat down and told me that they're not gonna waste a first-round draft pick for a guy to come in and sit on the bench so obviously he wants me to get out there and contribute right away," Maclin said. "He says get in that playbook and just make plays when the ball comes my way and everything else will take care of itself."
Sheil Kapadia, Philly.com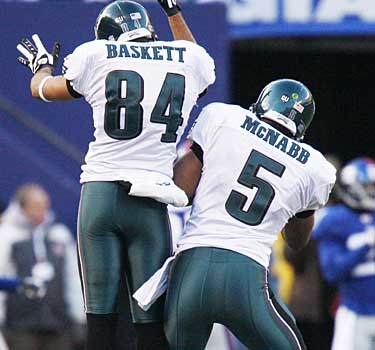 Hank Baskett enjoyed the success he had running the fade last year and expects it to be a weapon for the Eagles in 2009.
"We worked the fade last year," he said during an interview with the midday guys at WIP earlier this week. "That got to work. Now we saw we had positive gains from it last year so I see myself helping more in the red zone. Everybody's talking, it's time for me to step up and make those big strides and help the team out in the red zone."
Baskett set career highs with 33 catches and three touchdowns last season. By my unofficial tally, two of those scores came on the fade -- one in Week 6 against the 49ers and the other in Week 10 against the Giants.
Sheil Kapadia, Philly.com
The blogosphere is abuzz this afternoon after yesterday's on-air battle between ESPN 950's Mike Misasnelli and ESPN's Skip Bayless.
Why is this relevant here at MTC?
Because I know for a fact that there is a group of you out there (which I include myself in) that can't stand when a member of the national media goes back to the same general, played-out descriptions of the Philadelphia fan.
Sheil Kapadia, Philly.com
With free agency and the draft in the rear-view mirror, a couple national guys have released their first set of power rankings.
And from the looks of it, the Eagles will be a popular choice to go to the Super Bowl when predictions start coming out in a couple months.
Pete Prisco of CBSSports.com ranks the Eagles fifth. The only NFC team he has above the Birds are the Cardinals:
Sheil Kapadia, Philly.com
Before you jump down to the comments section and berate me for posting the same thing twice, this entry is different than last week's. I promise.
This post references SI.com's recent rankings of the best and worst owners in all four major sports.
Last week, we referenced a National Football Post piece that ranked Jeffrey Lurie and the Eagles the fourth-best organization in the NFL.
Sheil Kapadia, Philly.com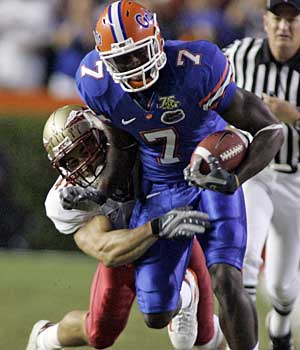 The late-round pick many Eagles fans are most excited about is tight end Cornelius Ingram.
The Eagles selected the 6-foot-4, 245-pounder in the fifth round of April's draft.
By all accounts, Ingram looked good in the team's first minicamp, and he said during a radio interview that he's planning on joining Donovan McNabb in Arizona for offseason workouts.
Sheil Kapadia, Philly.com
Last week, we created some buzz with an entry about the National Football Post's rankings of every NFL franchise.
We got 129 comments on the post, which had the Eagles ranked fourth, and today I talked about the piece with Angelo Cataldi and company on WIP's morning show.
I thought the segment went well, although as friend and loyal blog reader Lemur pointed out in an e-mail: "Arlen Specter is so annoying for calling in and cutting your time short."
Poll: Waht do you think of the No. 4 ranking?

(399 votes)