Archive: February, 2010
Sheil Kapadia, Philly.com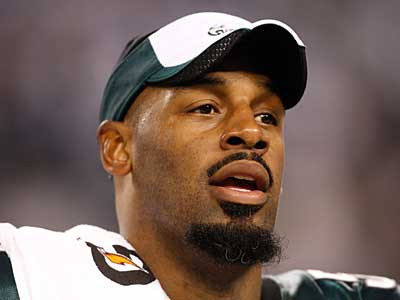 Back in October of 2003, Rush Limbaugh resigned from ESPN after an uproar over comments he made about Donovan McNabb.
As you probably remember, Limbaugh said the media overrated McNabb because they wanted to see a black quarterback succeed.
More than six years later, he's bringing up the incident once again.
Sheil Kapadia, Philly.com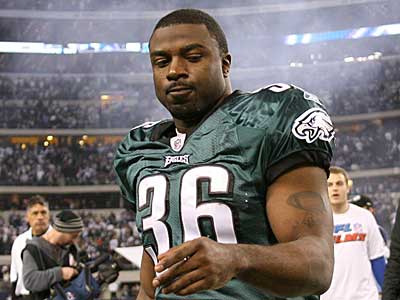 Last week, Brian Westbrook spoke at length about his concussions during a radio interview with former teammate Blaine Bishop.
He also said there was "no question" in his mind that Donovan McNabb would be back with the Eagles.
But what about Westbrook's own future with the team that drafted him in the third round back in 2002?
Sheil Kapadia, Philly.com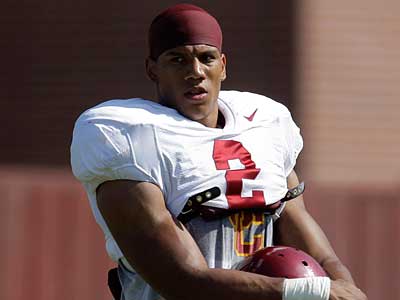 Too early for mock drafts, you say?
Never.
The Scouting Combine in Indy is less than two weeks away, and there are hundreds of mock drafts already out there.
Sheil Kapadia, Philly.com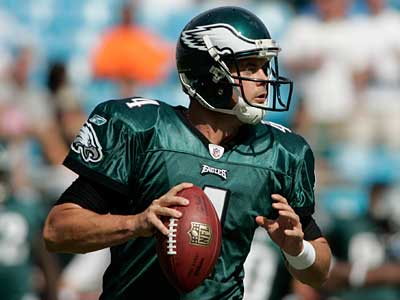 A flurry of links to get to today.
We start with a column from Michael Lombardi of the National Football Post, which suggests an Eagles-Browns deal involving Kevin Kolb would make sense for both teams. What should the Birds ask for in return? Defensive tackle Shaun Rogers.
Writes Lombardi:
Sheil Kapadia, Philly.com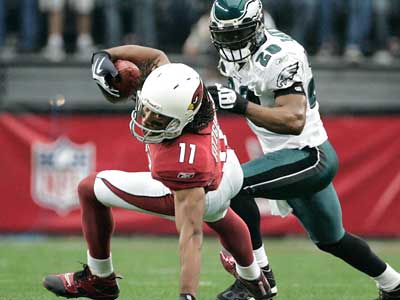 Two years ago, Eagles fans had dreams of luring Larry Fitzgerald away from the Cardinals and teaming him up with Donovan McNabb.
Those were the days when every wide receiver rumor involved the Birds, regardles of how unrealistic each one seemed.
Now, a similar scenario is playing out, except in reverse.
Sheil Kapadia, Philly.com
I used to run through this exercise every year, but Vince Verhei did the leg work this time around at Football Outsiders.
It's a look at overall record and playoff performance for NFL franchises over a given period of time.
In the past, I examined five-year windows. Verhei looks at the last decade, which just wrapped with the Saints' win over the Colts on Sunday night.
Sheil Kapadia, Philly.com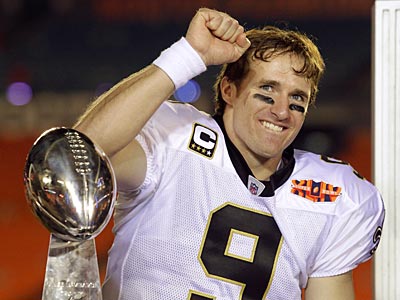 According to numbers released today, Sunday's Super Bowl was the most-watched program in U.S. television history, topping the M-A-S-H series finale in 1983.
Nielsen reported that 106.5M viewers watched the Super Bowl, beating the 105.97M who watched M-A-S-H.
Last year's Super Bowl set a record at the time with 98.7M viewers.
Sheil Kapadia, Philly.com
1. The play you will remember when you think about this Super Bowl 20 years from now is the onside kick to start the second half. With the Saints trailing 10-6, Sean Payton decided to gamble, and of all people, it was Hank Baskett who could not handle the kick. New Orleans recovered and went 59 yards for the touchdown to take a 13-10 lead.
2. Two more things about that kick. What a scrum for the ball. I'm surprised everyone came out alive (I think). I demand that every player involved be interviewed about what actually went on at the bottom of the pile some time this offseason. I feel like there are some great stories there. And number two, what a performance by the Saints kicking unit. Garrett Hartley nailed three field-goal attempts -- all from 44 yards or greater. And the game-changing onside kick by Thomas Morstead.
3. Underrated key moment: The Colts going three-and-out at the end of the first half. The Saints had just come up short on a fourth down at the Indy 1 yard line. The smart money was on Peyton Manning and the Colts to go down the field and put more points on the board. Instead, they went three-and-out and had to punt. The Saints got the ball back and picked up a field goal before halftime.