Archive: October, 2011
Sheil Kapadia, Philly.com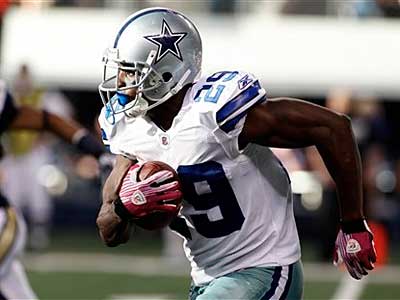 The Cowboys will come to town next week fresh off a 34-7 win over the Rams.
DeMarco Murray piled up a franchise-best 253 yards on the ground. The rookie running back wasted no time taking advantage of the holes in the Rams' run defense, scoring on a 91-yard run on the Cowboys' first drive of the game. An Eagles run defense that had struggled before the Redskins game will face another test on the ground in Week 8.
The only other NFC East team in action was the Redskins, who dropped their second straight, falling to the Panthers, 33-20.
Sheil Kapadia, Philly.com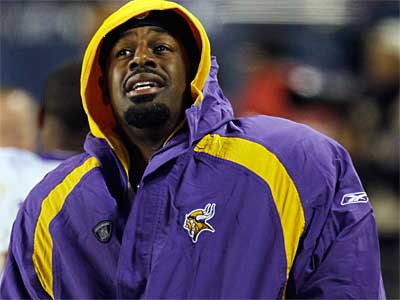 It seems likely that Donovan McNabb's days as a starting quarterback in the NFL are over.
The man who holds several Eagles franchise records and helped the team get to its second-ever Super Bowl was benched this week as the Vikings will instead go with rookie Christian Ponder.
In six games (five of them losses), McNabb completed 60.3 percent of his passes with four touchdowns and two interceptions. He averaged just 6.6 yards per attempt for a QB rating of 82.9.
Sheil Kapadia, Philly.com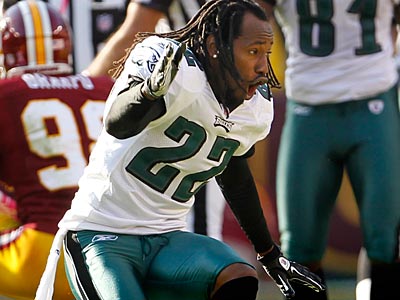 Ever since the Eagles signed Nnamdi Asomugha in the summer, they made no secret that Asante Samuel could be had for the right price.
Samuel's future with the team was a topic during training camp at Lehigh and again last week as Tuesday's trade deadline approached.
And while the Birds ended up hanging on to Samuel, the veteran cornerback doesn't sound thrilled about his standing with the team.
Sheil Kapadia, Philly.com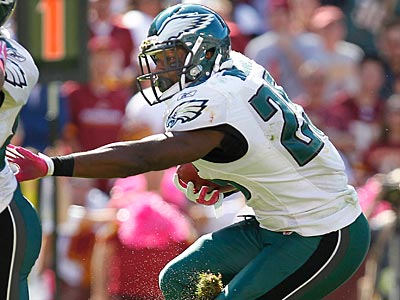 Here are 10 Eagles numbers that mean something:
5.5 - The difference in receiving yards per game between Jeremy Maclin (81.5) and DeSean Jackson (76.0). I've heard a lot of talk about how Maclin is the No. 1 receiver and Jackson isn't doing enough to warrant a big contract, but the truth is, both guys are having good years. In fact, Maclin (98/1,304), Jackson (64/1,216) and Jason Avant (69/901) are all on pace to set career highs in receptions AND yards. Maclin is more well-rounded and consistent; Jackson continues to be the home run threat. Brian Westbrook set the Eagles franchise record with 90 receptions back in 2007, but Maclin's got a chance to top that. And the Eagles have never had a pair of 1,000-yard receivers. That too could happen this season.
94.9 - Michael Vick's quarterback rating if he maintained the same interception rate from a year ago. Vick was picked off once every 62 attempts last season. This year, he's been intercepted once every 25 attempts. Vick's completion percentage (62.6%/61.5%) and yards per attempt (8.1/7.9) are similar to 2010. The interceptions - some of have been his fault, others have not - have been the difference in his play.
Sheil Kapadia, Philly.com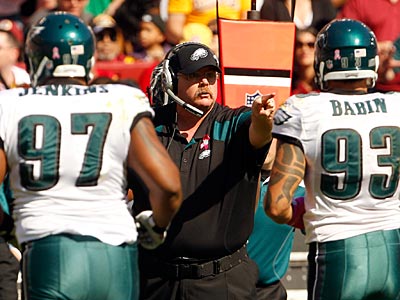 The Eagles' defense allowed 13 points against the Redskins, forcing four turnovers, picking up two sacks and hitting Redskins quarterbacks nine times in their second win of the season.
Jim Washburn's unit took advantage of a banged-up Redskins offensive line and dominated up front - both against the run and the pass. The Eagles appeared to make a slight adjustment to the wide-nine, although as I argued earlier this week, the main difference seemed to be simply better tackling.
On the season, the Eagles have 18 sacks (second behind only the Giants) and are fifth in sack rate.
Sheil Kapadia, Philly.com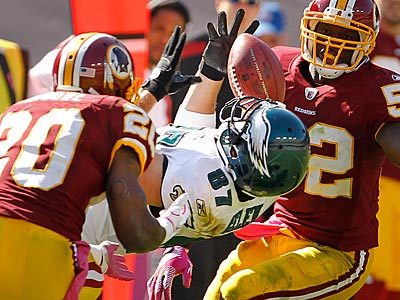 Back in 2009, a four-catch, 42-yard performance from Brent Celek probably wouldn't have impressed anybody.
Celek had 76 catches and 971 yards that season, ranking seventh and fourth among tight ends, respectively. It looked like he would be a major part of the Eagles' passing attack for years to come.
But in 2010, those numbers dropped to 42 catches and 511 yards. The reasons? He stayed in to block more; Michael Vick and Kevin Kolb targeted him less; and Celek had too many drops.
Sheil Kapadia, Philly.com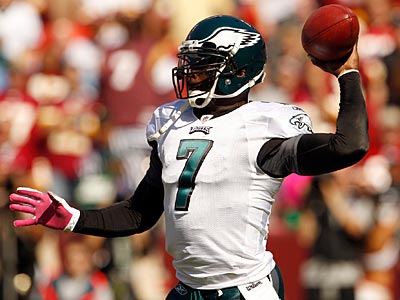 Michael Vick completed 18 of 31 passes for 237 yards, a touchdown and an interception against the Redskins.
He was also credited with seven rushes for 54 yards, although three of those were kneel-downs and two were QB sneaks.
Vick failed to complete at least 60 percent of his passes for the first time since Week 1, and his quarterback rating was less than 80.0 for the third time in four weeks.
Sheil Kapadia, Philly.com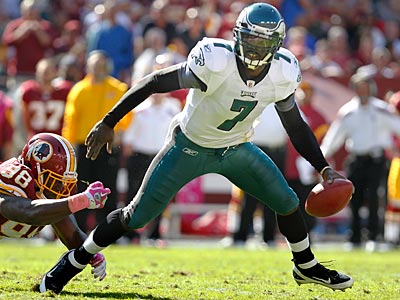 Here's a roundup of what the national media are saying about the Eagles:
SI.com's Peter King saw enough from the Eagles Sunday to put them at No. 13 in his power rankings:
I know it's ridiculous to put a 2-4 team ahead of those with much better records. But I defy anyone who watched the first half of the game at Washington to say the Eagles aren't one of the best teams in football. Of course, NFL games are two halves long.