Archive: June, 2012
Sheil Kapadia, Philly.com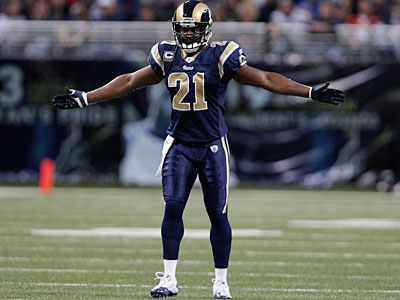 Oshiomogho Atogwe's first six years in the league with the Rams were good enough to earn him a five-year, $26M deal with the Redskins last offseason.
The man who coached him for two of those seasons in St. Louis, Steve Spagnuolo, said recently that the Eagles are getting a play-making safety with great leadership qualities.
Spagnuolo, speaking to 94 WIP's Anthony Gargano and Glen Macnow, praised Atogwe for his ability to create turnovers.
Sheil Kapadia, Philly.com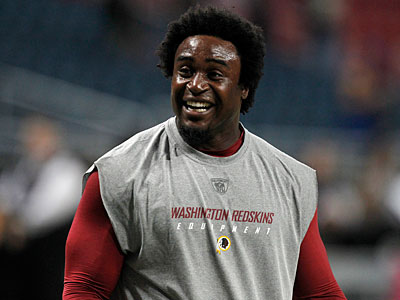 The Eagles made it official Wednesday afternoon, announcing that they've signed veteran safety Oshiomogho Atogwe.
Here's a look at how he could fit into the Birds' safety picture.
Would Atogwe be given a chance to start?
Sheil Kapadia, Philly.com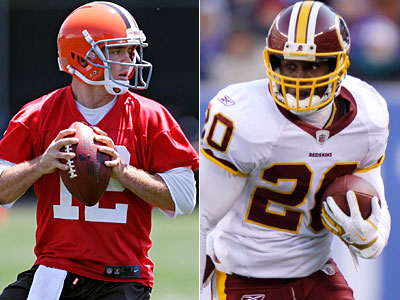 Regular readers of MTC know I view the Eagles' backup quarterback situation as one of the biggest concerns on the team as we look ahead to training camp.
But at this point, I'd be surprised if it's anyone other than Mike Kafka filling the No. 2 role behind Michael Vick.
Yesterday, SI.com's Peter King recommended the Eagles take a shot on Browns quarterback Colt McCoy, who's on the trading block:
Sheil Kapadia, Philly.com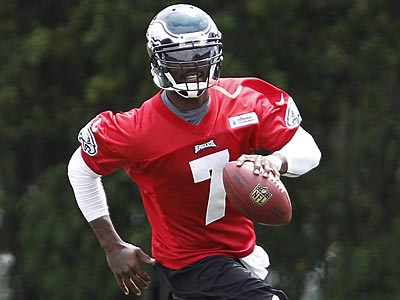 Here's another edition of Five Eagles numbers that matter:
5 - The number of times the Eagles had the lead entering the fourth quarter last year, only to end up on the losing end.
We've dissected, at length, the struggles of the defense. But in those games (against the Falcons, Giants, 49ers, Bears and Cardinals), the offense had 13 possessions in the fourth quarter and came away with points just once, on a field goal.
Sheil Kapadia, Philly.com
Many of the players who were on the field for Sean McDermott's final game as the Eagles' defensive coordinator are no longer with the organization.
Juqua Parker, Daniel Te'o-Nesheim, Trevor Laws, Brodrick Bunkley, Asante Samuel, Dimitri Patterson, Quintin Mikell and Ernie Sims were all in uniform for the team's playoff loss to the Green Bay Packers.
I sometimes wonder if McDermott looks at the moves the Eagles have made since that game - signing Jason Babin, Cullen Jenkins and Nnamdi Asomugha; trading for Dominique Rodgers-Cromartie and DeMeco Ryans; and drafting Fletcher Cox - and wonders why he wasn't given the same level of talent to work with before getting fired.
Sheil Kapadia, Philly.com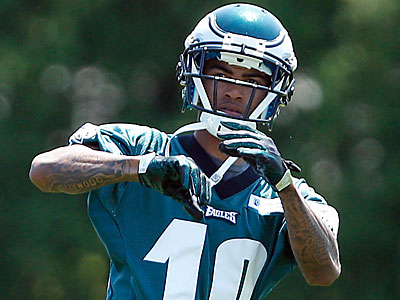 Here's a roundup of what the national media are saying about the Eagles:
Ian Rapoport of NFL.com stopped by Eagles mini-camp on Wednesday:
A lot of the good feeling comes from coach Andy Reid. Reid said with a straight face that he always has fun. But really, it seems he's having more fun now. Why? Maybe less to lose. He knows it'll be a big year either way.
Sheil Kapadia, Philly.com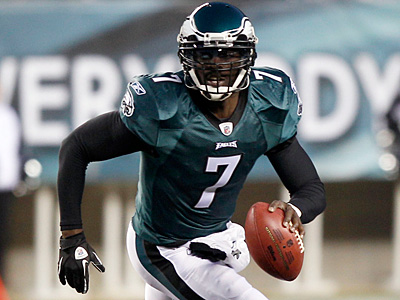 Michael Vick has spoken at length about how he didn't work as hard as he should have when he was with the Falcons.
In an NFL Network interview, he told his former coach, Jim Mora, that he didn't pay much attention to the playbook when he was away from the team's facilities.
He's even gone so far as to say he wishes Andy Reid would have been the one who drafted him right out of college. Maybe his career would have turned out differently.
Sheil Kapadia, Philly.com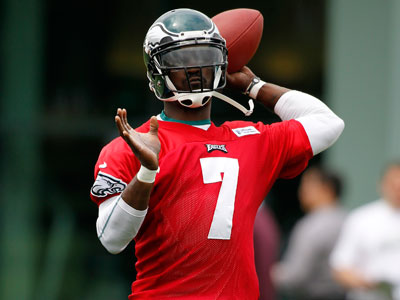 While the Eagles relied heavily on play-action last year, their level of effectiveness varied, depending on what Michael Vick did with the football.
Football Outsiders released some interesting data recently, showing that the Eagles used play-action on 25 percent of their pass plays, third-most in the NFL, behind only Houston (33 percent) and Minnesota (29 percent).
Here is a look at the Eagles' yards per play when they used play-action.
| | | | |
| --- | --- | --- | --- |
| | Yds./Play | Rank | League Avg. |
| Play-Action | 8.3 | 7th | 7.5 |