Archive: May, 2011
Sheil Kapadia, Philly.com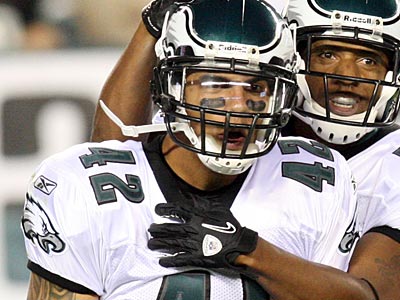 We all know the Eagles' second-round selection of Temple safetly Jaiquawn Jarrett affected one veteran more than any other: Quintin Mikell.
With Jarrett in the fold, it seems unlikely (although not impossible, depending on how the labor situation is resolved) that Mikell will be back with the Birds.
But another Eagles safety probably also took notice: Kurt Coleman.
Sheil Kapadia, Philly.com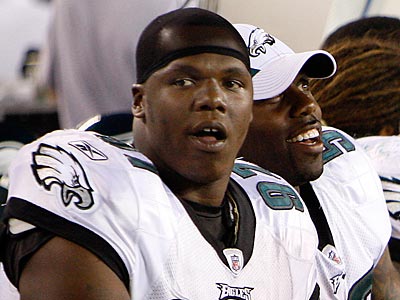 After the Eagles' Week 1 loss against the Packers last season, here's what I wrote about defensive tackle Brodrick Bunkley in Man Up:
He might have been the Eagles' best defensive player on Sunday. Bunkley made several good plays against the run, stuffing [Brandon] Jackson in the second and dropping him for a loss on multiple occasions in the third. Really strong game.

After that performance, things went downhill. By the time the Eagles faced the Packers a second time, in the wild-card round of the playoffs, Bunkley was only on the field for 11 snaps and was a complete non-factor.
Sheil Kapadia, Philly.com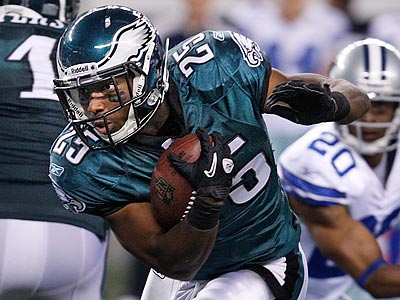 Back in December, after a game in which LeSean McCoy caught eight balls for 86 yards against the Texans, I took a look at how the second-year back compared to the man who showed him the ropes in the NFL, Brian Westbrook.
From 2004 to 2008, Westbrook proved to be the perfect running back for Andy Reid's system. He could run the ball, catch the ball, pick up the blitz, and do damage as a return man.
In his second NFL season, McCoy proved capable of doing many of the same things.
Sheil Kapadia, Philly.com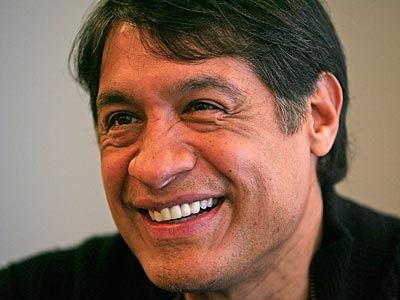 Here's a roundup of what the national media are saying about the Eagles:
Matt Bowen of the National Football Post is buying into Juan Castillo's plan to simplify the defense:
I know there have been multiple opinions on the hiring of Castillo (an O-Line coach) to run the defense in Philly, but if you are going to coach in the NFL, you won't survive without knowing both sides of the ball.
Sheil Kapadia, Philly.com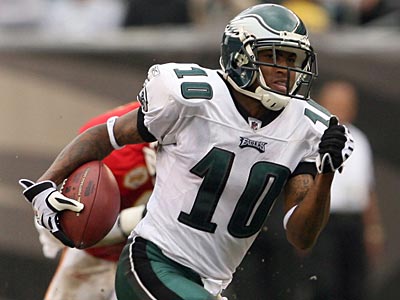 If teams were allowed to go back and redo their first-round picks from 2006-2008, who would the Eagles have ended up with?
That's part of what ESPN.com's Rick Reilly looked at recently.
He went year-by-year, ranking the top 32 players in the first round, based on what we know now. Reilly also looked at first-round picks and projected where they should have gone (again, knowing what we know now).
Sheil Kapadia, Philly.com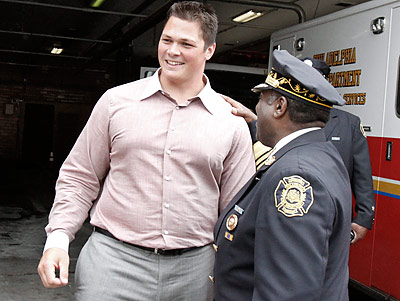 A rookie right guard, who has never played an NFL game, might not get recognized by fans in most cities.
But Philadelphia is not most cities. And Danny Watkins found that out when he came to town last month.
In an interview with Warren Henderson of his hometown paper, the Kelowna Capital News, Watkins talked about his first impressions of Philadelphia.
Sheil Kapadia, Philly.com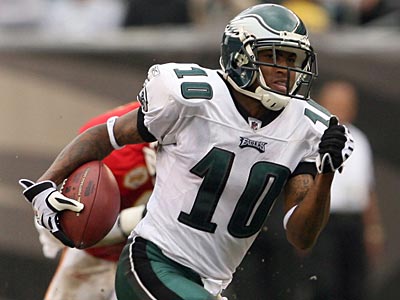 DeSean Jackson has something in common with about 99 percent of MTC readers: He would like to see cornerback Nnamdi Asomugha in an Eagles uniform.
Jackson has done several interviews this week, promoting his gala tonight that will raise funds for pancreatic cancer research.
Yesterday, he was on with Jon Marks and Dan Schwartzman of 97.5 The Fanatic. Jackson touched on several topics: how he supports Kevin Kolb and feels for him; how Michael Vick has become like a big brother to; how his Mom monitors his Twitter account; and so on.
Sheil Kapadia, Philly.com
A few things to get to today...
Jonathan Tamari mentioned this over at Birds' Eye View, but in case you missed it, Kent Somers of The Arizona Republic recently offered his perspective on the Kevin Kolb/Cardinals rumors:
There is no question the Cardinals are interested, and I get the feeling Kolb is their first choice to be their starter in 2011.