Archive: May, 2010
Sheil Kapadia, Philly.com
I had Sportscenter on in the backgrond this morning when I noticed Donovan McNabb's name get mentioned.
Naturally, I turned the volume up just in time to hear ESPN's Rick Reilly criticize Eagles fans for their treatment of the former Birds' quarterback.
I looked for a video clip online, but couldn't find it. If anyone's got a link, please pass it along.
Sheil Kapadia, Philly.com
The Eagles have made the playoffs in eight of the last 10 seasons.
But will they be on the outside looking in as the Kevin Kolb era begins?
Pat Kirwan of NFL.com takes a look at the 12 teams that made the playoffs in 2009 and ranks them based on which are most likely to not get back this season. He has the Eagles third on that list. According to Kirwan, only the Cardinals and Patriots are more likely to miss the postseason:
Sheil Kapadia, Philly.com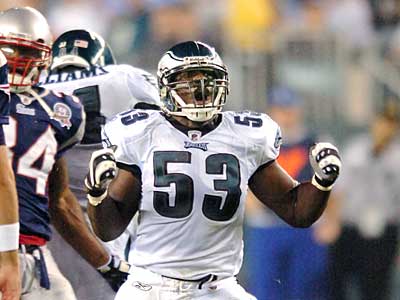 Pretty much every veteran who attended Eagles OTAs this week was there with a purpose.
Macho Harris is making the switch to cornerback.
Quintin Demps is trying to rebound from a down 2009 season.
Sheil Kapadia, Philly.com
Apologies for the late post today. I got ready to write about 12 different times, and something kept coming up.
Anyway, a couple links to pass along, and then some observations from Eagles rookie camp today.
ESPN.com's John Clayton lists the five teams that had the worst offseasons. The Eagles just made the cut at No. 5. Above them are the Saints (4), Cardinals (3), Vikings (2) and Bills (1). Here's Clayton's reasoning:
Sheil Kapadia, Philly.com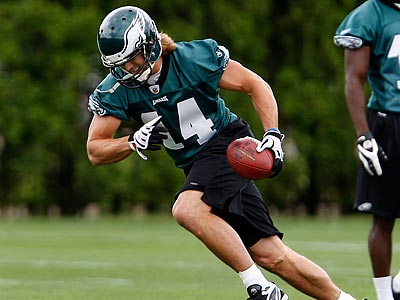 Eagles fifth-round pick Riley Cooper lined up out wide on the right side of the formation and ran a quick 5-yard route.
When he turned around, the pass had arrived from rookie quarterback Mike Kafka. The ball went right through Cooper's hands and hit the ground.
Almost immediately, wide receivers coach David Culley directed him to line up and do it again. At the line of scrimmage, offensive coordinator Marty Mornhinweg was waiting for him with further instructions.
Sheil Kapadia, Philly.com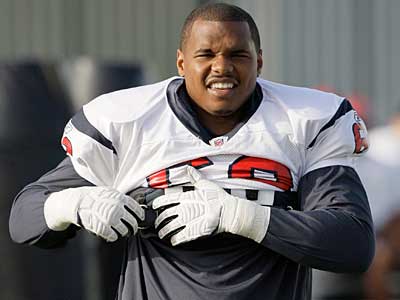 Free-agent guard Chester Pitts said during a radio interview that the Eagles are one of five teams who have shown interest in him.
"I originally took three trips – Detroit, San Fran and Seattle – and they're all actually still in the mix, and then Philly and Minnesota actually called last week and said, 'If you're ready on the 15th [of July], we're going to work you out and we have a place for you," Pitts told Sirius Radio (via Scout.com). "For me, I'm 85 percent, I'm pushing at 90 but I don't like to say I'm at 90 because I'm not quite there yet. But I'll be 100 percent (in) probably six weeks. So I have about a two-week cushion to get it as healthy and get as strong as I can get it."
Pitts injured his knee in Week 2 of last season and was placed on injured reserve. He had an impressive streak of 113 starts prior to the injury, which required microfracture surgery in the offseason.
Sheil Kapadia, Philly.com
Good piece by Mark Anderson in the Las Vegas Review-Journal about Randall Cunningham and the life he's leading after football.
Cunningham is a pastor at the Protestant interdenominational church in Henderson, Nev. The article examines why he decided to go down this path after his football career ended. Cunningham also reflects on his time with the Eagles:
Despite all the adulation, he also felt alone in many ways, a feeling that haunted him for years. After cancer took his mother in November 1981, and a heart attack claimed his father a year later, Cunningham became afraid to get too close to people.
Sheil Kapadia, Philly.com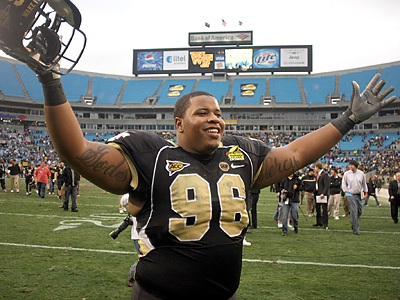 Earlier today, the Eagles announced their dates for training camp.
And now, they've added another body to compete at Lehigh.
The Birds have signed Wake Forest defensive tackle Boo Robinson to a three-year deal, his agent Albert Elias announced on Twitter.