Archive: December, 2010
Sheil Kapadia, Philly.com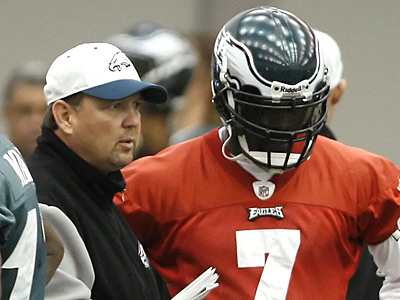 As you kill time before Tuesday night's kickoff, here are some links to pass along.
Earlier, I posted a detailed look at Eagles playoff scenarios. And don't forget, I'll be chatting at 8 p.m. live from the Linc.
As the national media continue to try to find different ways to tell the Michael Vick story, don't be surprised if you see Eagles offensive coordinator Marty Mornhinweg get his share of the credit.
Sheil Kapadia, Philly.com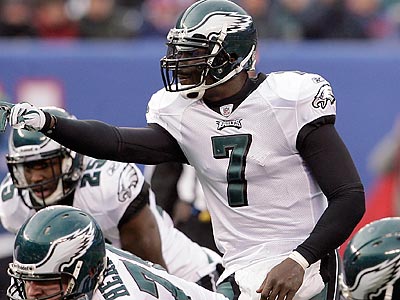 Here's an updated Q&A on the Eagles' playoff scenarios following the Saints' win against the Falcons Monday night.
Q: Can the Eagles still earn the top seed in the NFC?
A: Yes, but it's a longshot. There are two scenarios. The first one requires four things to happen:
Sheil Kapadia, Philly.com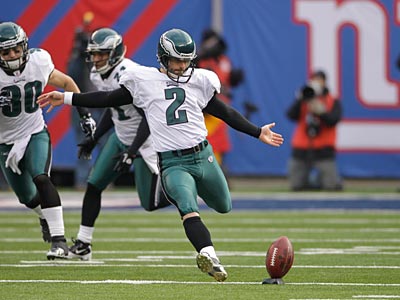 David Akers

turned 36 earlier this month, but he's showing no signs of slowing down.

In his 12th season with the Eagles (and final year of his current contract), Akers is actually improving in certain aspects of his game.

He got some recognition for his perfectly-executed onside kick in Week 15 that was key in the Birds' 38-31 comeback win against the Giants. Overall, Akers has been his steady self as a field-goal kicker and has shown improvement on kickoffs.

Let's start with field goals. Akers has hit 85.7 percent of his attempts, which ranks 11th in the NFL. But for Akers personally, it would be his fourth-best percentage in 12 seasons. Akers had that strange game against the Falcons in Week 6 where he went 1-for-4. But since then, he's converted on 23 of 24 (96 percent) attempts.

Where I really noticed the difference in his numbers, though, was the kickoffs. The Eagles have kicked touchbacks on 24.72 percent of their kickoffs; that's the sixth-best percentage in the NFL. And it's an unusually high number for Akers. He's kicked touchbacks on 22 of 89 kickoffs. Akers' previous high for touchbacks was 17 in 2008. That was also his previous high percentage (19.1 percent). Here's a chart of Akers' kickoffs over the years:


| | | | |
| --- | --- | --- | --- |
| | Kickoffs | Touchbacks | Touchback % |
| 1999 | 67 | 8 | 11.9% |
| 2000 | 80 | 4 | 5.0% |
| 2001 | 79 | 7 | 8.9% |
| 2002 | 89 | 10 | 11.2% |
| 2003 | 83 | 8 | 9.6% |
| 2004 | 86 | 12 | 14.0% |
| 2005 | 35 | 3 | 8.6% |
| 2006 | 83 | 11 | 13.3% |
| 2007 | 78 | 6 | 7.7% |
| 2008 | 89 | 17 | 19.1% |
| 2009 | 94 | 11 | 11.7% |
| 2010 | 89 | 22 | 24.7% |

As you can see, he's improved this aspect of his game. According to Football Outsiders, the Eagles rank seventh in kickoffs. That's not kickoff coverage, just the kick itself.

Considering that the Eagles' defense is dead-last in the league in the red zone (opponents have scored touchdowns on 76.92 percent of their trips), Akers' improvement on kickoffs could provide a boost come playoff time.


---
You can follow Moving the Chains on Twitter or become a fan on Facebook.
---
Sheil Kapadia, Philly.com
President Barack Obama called Eagles owner Jeffrey Lurie to praise him and the team for giving Michael Vick a second chance, according to Peter King of SI.com.
"The president wanted to talk about two things, but the first was Michael,'' Lurie told King. "He said, 'So many people who serve time never get a fair second chance. He was ... passionate about it. He said it's never a level playing field for prisoners when they get out of jail. And he was happy that we did something on such a national stage that showed our faith in giving someone a second chance after such a major downfall.''
The other item Obama wanted to talk to Lurie about was his alternative energy plans for Lincoln Financial Field.
Sheil Kapadia, Philly.com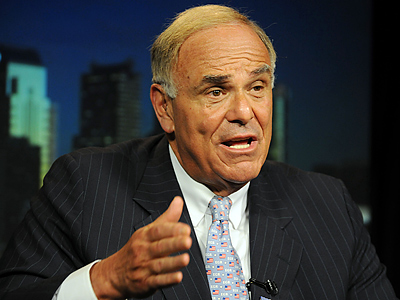 Add Governor Ed Rendell to the list of people who think the Eagles should have gone ahead and played Sunday night's game against the Vikings as scheduled.
Rendell ripped the decision to postpone the game during an interview with FOX 29 Sunday night.
"I think it's a joke," Rendell said. "I mean, we cancel the game and there's less than 3 inches of snow in Montgomery County, where a lot of our fans come from. There's less than 2 inches in Wilimington where a lot of our fans come from. In Philadelphia, we've got a great subway system. Broad Street is fine. The Parkway is fine. 95 and the Expressway are clear. I think the fans can make their own judgements about their own safety. This is football. Good lord, Vince Lombardi would be spinning in his grave if we cancelled a football game over this amount of snow."
Sheil Kapadia, Philly.com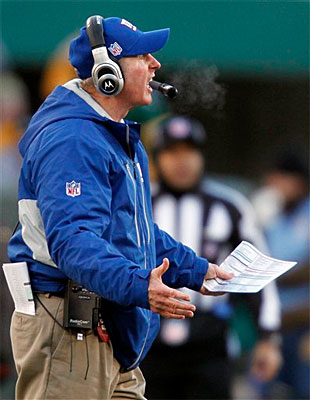 The Eagles clinched their first NFC East title since 2006 Sunday evening without ever stepping onto the field.
The Giants' 45-17 loss to the Packers gave the Birds the division and ensured them no worse than the No. 3 seed in the playoffs.
It's the team's sixth NFC East crown under Andy Reid.
Sheil Kapadia, Philly.com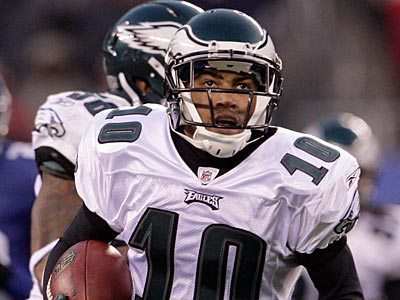 Update: The Eagles-Vikings game originally scheduled for Sunday night at 8:20 p.m. has been postponed to Tuesday night at 8 p.m.
The immediate reaction to this news is that the Birds will have only four days to prepare for the Cowboys in Week 17.
That could potentially be a big game for the Eagles in terms of playoff seeding. They need to pick up a game on the Bears in the final two weeks to earn the No. 2 seed and a first-round bye.
Sheil Kapadia, Philly.com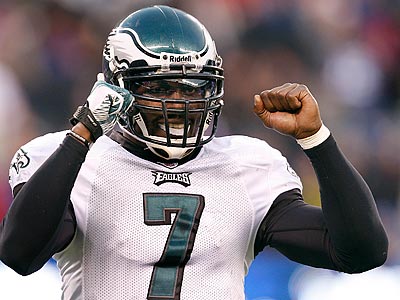 Here's a roundup of picks for tonight's Eagles-Vikings game.
And as always, I'll be live chatting around 8:15.
SI.com's Peter King likes the Eagles in a rout, 33-13: