Archive: January, 2010
Sheil Kapadia, Philly.com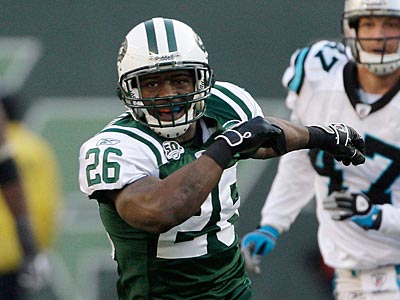 This is the last day of real football until Week 1 of the 2010 regular season.
Don't get me wrong. We love the offseason - free agency, the draft, mini-camps, training camp, etc. There will be no shortage of things to write about.
But we're not big on the Super Bowl. Too much non-football stuff. No Super Bowl parties for us. We just like watching the game.
Sheil Kapadia, Philly.com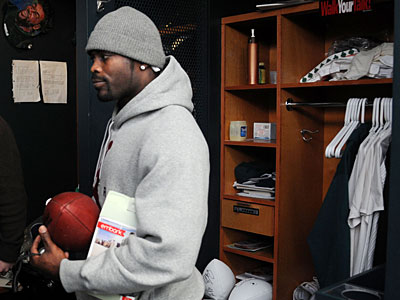 Dealer David Jacobs told the Dallas Morning-News in 2008 that he supplied Michael Vick with steroids when he played for the Atlanta Falcons.
The obvious question is: Why are we hearing about this now, two years later?
Per today's report, the News did not publish Jacobs' comments initially because authorities would not confirm that Vick was part of the Jacobs investigation.
Sheil Kapadia, Philly.com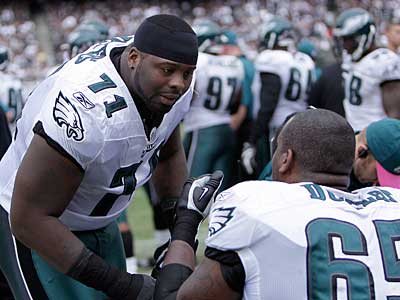 Throughout the season, we kept track of the Eagles' penalty count, broken down player-by-player.
We didn't get to this the last few weeks of the season so I wanted to present the final numbers.
Below you can find that list, but first some notes:
Sheil Kapadia, Philly.com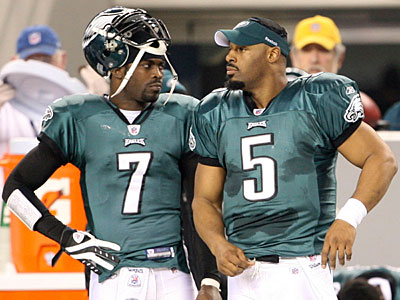 I had the opportunity to spend Wednesday morning with the fine folks at Freire Charter School as part of their Career Day.
My goal when speaking to each of the four groups was to avoid having more than three students fall asleep on me. So I started with an informal poll:
Raise your hand if you want Donovan McNabb gone.
Sheil Kapadia, Philly.com
Since the Eagles put Shawn Andrews on injured reserve in the preseason, we haven't heard much from him, aside from his very active Twitter account.
But he opened up last week in a radio interview on the Sports Bash with Mike Gill on 97.3 ESPN.
Andrews said he's about four-and-a-half-weeks removed from back surgery. The next step is to get cleared for rehab. Once that happens, it will be (ideally) a six-month process, but he said he hopes to be ready for training camp.
Sheil Kapadia, Philly.com
Very interesting interview with Phil Simms on WIP this afternoon.
I suggest listening to the whole thing, but there are some excerpts I wanted to share here.
Everyone has an opinion on Donovan McNabb and the Eagles' future at quarterback. Simms is no different.
Sheil Kapadia, Philly.com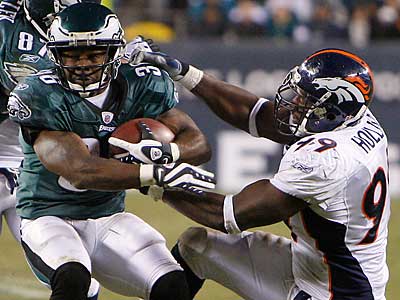 Injuries to Brian Westbrook's left knee could force the Eagles' running back into retirement this season, according to a report by Howard Eskin on NBC-10.
As Eskin understands it, Westbrook's career as an Eagle is "definitely" over, and it's unlikely that he'll play again anywhere if he listens to doctors over the next few weeks.
Westbrook had just one touch and no carries in the Eagles' playoff loss to the Cowboys on Jan. 9. Per the report, the reason he wasn't involved much was that his knee was in such bad shape. Eskin went as far as to say Westbrook would not be able to pass a physical if he tried to catch on with another team.
Sheil Kapadia, Philly.com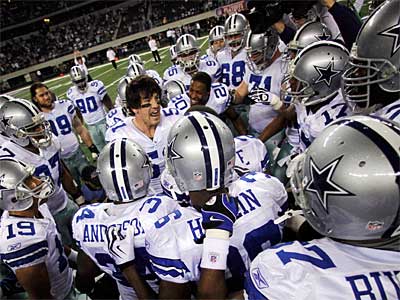 With 1:55 left in yesterday's NFC divisional game, Brett Favre found tight end Visanthe Shiancoe for an 11-yard touchdown to put the Vikings up 34-3.
If you were watching, you saw Cowboys linebacker Keith Brooking run over to the Minnesota sideline and take issue with the score.
"I thought it was totally classless and disrespectful," Brooking told the Dallas Morning-News. "This is the NFL, that's not what this is about. I don't think there's a place for that ... I was looking for [Vikings head coach Brad] Childress. I didn't think it was right."
Sheil Kapadia, Philly.com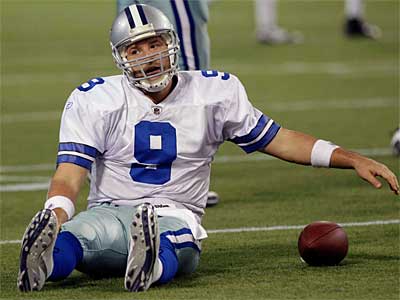 After back-to-back victories against the Eagles, the Cowboys saw their season come to an abrupt end Sunday afternoon against the Minnesota Vikings.
Dallas couldn't protect Tony Romo, and its defense got burned by big plays in the 34-3 loss.
So it will be the top two seeds - Minnesota and New Orleans - battling it out next week for a chance to go to Miami.
Sheil Kapadia, Philly.com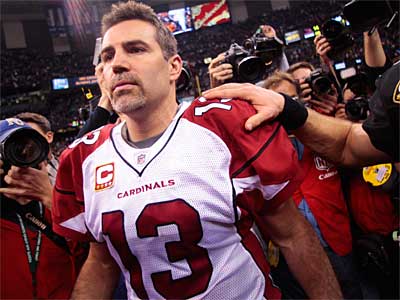 As discussion of Donovan McNabb's future continues to dominate this city's sports conversation, one team often mentioned as a possible landing spot is the Arizona Cardinals.
If the Eagles decide to deal McNabb, he's going to have a say in where he's going. With only one year left on his contract, McNabb would almost definitely have to agree to a contract extension with the Eagles' trading partner.
And that's why Arizona gets mentioned. McNabb, of course, lives there in the offseason. The Cardinals have a talented team that is built to win now with offensive weapons all over the place. And the most important factor: Kurt Warner's potential retirement.