Sheil Kapadia, Philly.com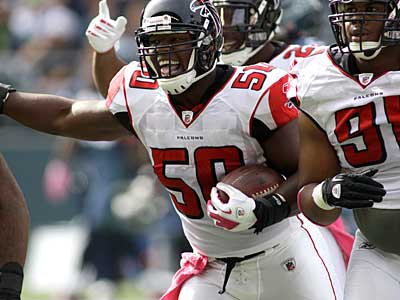 With free agency set to start at 4 p.m. Tuesday, now seems like a good time to pick apart what's going on around the league and offer some thoughts on the Eagles' potential plans.
Let's start with the Birds' biggest offseason priority: Linebacker.
Two of the most talked-about inside linebackers expected to hit the market are Atlanta's Curtis Lofton and Detroit's Stephen Tulloch. The Falcons made a move over the weekend, signing veteran linebacker Lofa Tatupu. The buzz in Atlanta is that he'll compete for the starting job with second-year player Akeem Dent, and the Falcons will let Lofton walk.
Sheil Kapadia, Philly.com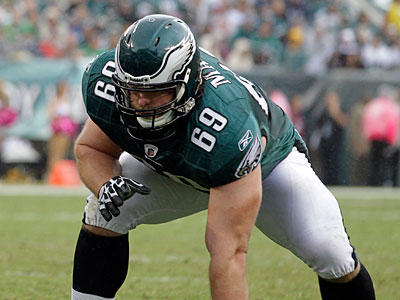 Here's a roundup of what the national media are saying about the Eagles:
Greg Cosell of NFL Films recently wrote about Michael Vick's development, saying he faces the most critical offseason of his career:
The overriding point with Vick was he too often played outside of structure, and it is not possible to be a consistent NFL quarterback playing that way. I once had a Super Bowl winning head coach tell me and I quote, "The problem with quarterbacks who can run, is they run". Structure, not improvisation, generates consistent execution.
Sheil Kapadia, Philly.com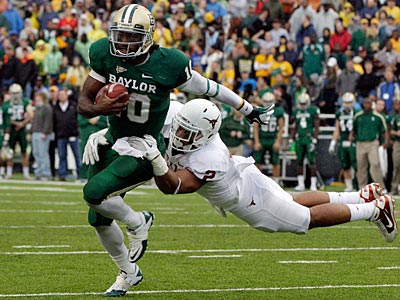 Even though the draft is still about seven weeks away, the Robert Griffin III rumors can come to an end.
That's because the Redskins will acquire the No. 2 pick from the Rams, according to Jay Glazer of FoxSports.com. St. Louis will receive three first-rounders from Washington - the No. 6 pick this year, along with picks in 2013 and 2014. And the Rams will also get the Redskins' second-round pick in 2012, per ESPN's Adam Schefter.
In addition to Eli Manning and Tony Romo, the Eagles can now expect to face Griffin twice a year for the foreseeable future.
Sheil Kapadia, Philly.com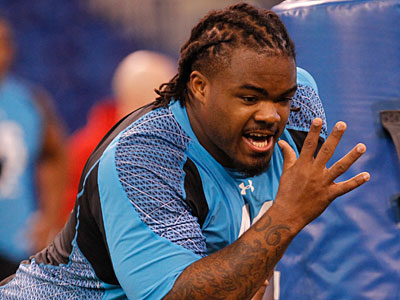 Update: I will not be posting new content for the next several days, as I attend to a personal matter. Check out our Eagles section for the latest from the Inquirer and Daily News.
Here's a roundup of some recently released mock drafts:
Evan Silva and Josh Norris of Rotoworld have the Eagles taking USC defensive end Nick Perry at No. 15:
Sheil Kapadia, Philly.com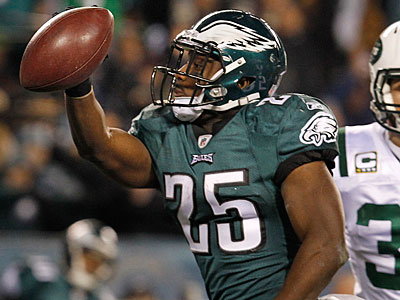 The NFL offseason continues, with today marking the deadline for designating franchise players.
Several teams have worked out deals with their own players in the past 24 hours. In Houston, the Texans and running back Arian Foster have agreed to a five-year contract. Per Jason La Canfora of NFL Network, the deal is worth $43.5M with $20.75M guaranteed.
And yesterday, the Seahawks announced that Marshawn Lynch would be back on a four-year, $31M deal with $18M guaranteed, according to Danny O'Neil of The Seattle Times.
Sheil Kapadia, Philly.com
About this series: Leading up to April's NFL draft, I'll be chatting regularly with Boston College linebacker Luke Kuechly. This is the third installment. Click here for the first part. And here for the second part.
***

Luke Kuechly's first run could not have gone any better.
Sheil Kapadia, Philly.com
Before I get to the roundup, here's my take on DeSean Jackson from Thursday night, in case you missed it.
Now, on to what the national media are saying about the Eagles this week:
Mike Freeman of CBSSports.com writes that the Eagles aren't sure they can trust Jackson long-term:
Sheil Kapadia, Philly.com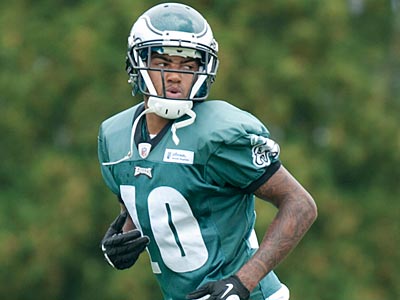 The Eagles announced Thursday that they're using the franchise tag on wide receiver DeSean Jackson.
"We want DeSean to be an Eagle for the long haul and this is a step in the right direction to accomplish that," said GM Howie Roseman in a statement. "DeSean is a talented player and a proven playmaker in this league and we look forward to him continuing his career in Philadelphia. It's our understanding that he has the same desire. We will continue our efforts on getting a long-term deal done with him."
The tag made sense from the Eagles' standpoint because now Jackson can't leave as an unrestricted free agent. In other words, if Jackson is playing for another team next season, at least the Eagles will have received something in return.