Archive: February, 2013
Jessica Parks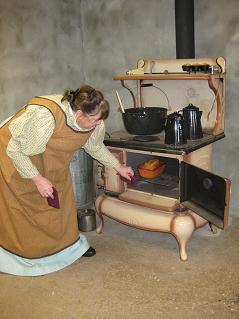 This weekend marks the start of March (my favorite month!) and a gentle slide into spring. If that's not an excuse to get outdoors, here are a few more, courtesy of Montgomery County Parks and Recreation.
Saturday, March 2
Maple Sugar Festival at Audubon Center, Mill Grove. Celebrate the nectar of the tree-gods with this all-day festival. All-you-can-eat pancake breakfast is $6. Festival and museum visit are free.
Cooking in a Victorian Kitchen: Pies & Tarts at Pennypacker Mills. Workshop shows you how to prepare an old-fashioned lunch using the technology of the time (think woodfired stove, or Mrs. Padmore from "Downton Abbey"). 10 a.m. Registration required, $30 per person, 610-287-9349.
Maple Sugar Magic at Green Lane Park. Learn how to tap a tree and boil the sap to make maple syrup. 11 a.m. to 2 p.m. Entry is free; products will be available for sale.
Happy Birthday, Dr. Suess! at Upper Schuylkill Valley Park. Celebrate the author's birthday with a reading of "If I ran the zoo" and a tour of the park's animals. Activities palnned for children age 3-7. 11 a.m. Registration required, 610-948-5170.
Sunday, March 3
Owl Prowl, Norristown Farm Park. Go for an evening walk to scout for the sights and sounds of our local owls. 4 p.m. Registration required, binoculars recommended. 610-270-0215.
Jessica Parks
We here at the Montco Memo have been anxious to try the new Banh Mi Bar restaurant in downtown Norristown. It officially opened Friday, and today we took their sandwiches for a test drive.

I ordered the steak banh mi, and it was very good. The baguette was warm and crunchy, and the meat was tender and sweet. For a footlong steak sandwich, it was surprisingly light. And you can't beat the price -- $5. Other offerings include a classic pork and ham banh mi, a chicken banh mi and a tofu-avocado banh mi. At dinner, you can also order entrees for $14 to $21.

The restaurant is spacious, modern and clean. The walls are painted nicely, but with so much space and so little decor, it feels a little empty. The storefront could use some work too, it looks like it's still under construction. I would easily have passed it by if I didn't know it was there. And even though they've been open a few days, they still have some kinks to work out with the counter service.
Jessica Parks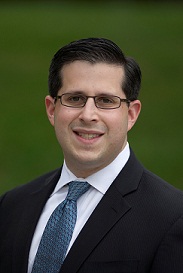 Montgomery County's shift to a new method of collecting delinquent taxes appears to be paying off.
Treasurer Jason Salus reports that collections in the first 50 days of 2013 totaled $5.7 million -- a 400 percent increase over last year.
In September, the county commissioners approved a resolution to have the county Tax Claim Bureau collect all delinquent taxes on behalf of townships, boroughs and school districts. The bureau charges each taxpayer a 5 percent collection fee and 1 percent attorney's fee.
Carolyn Davis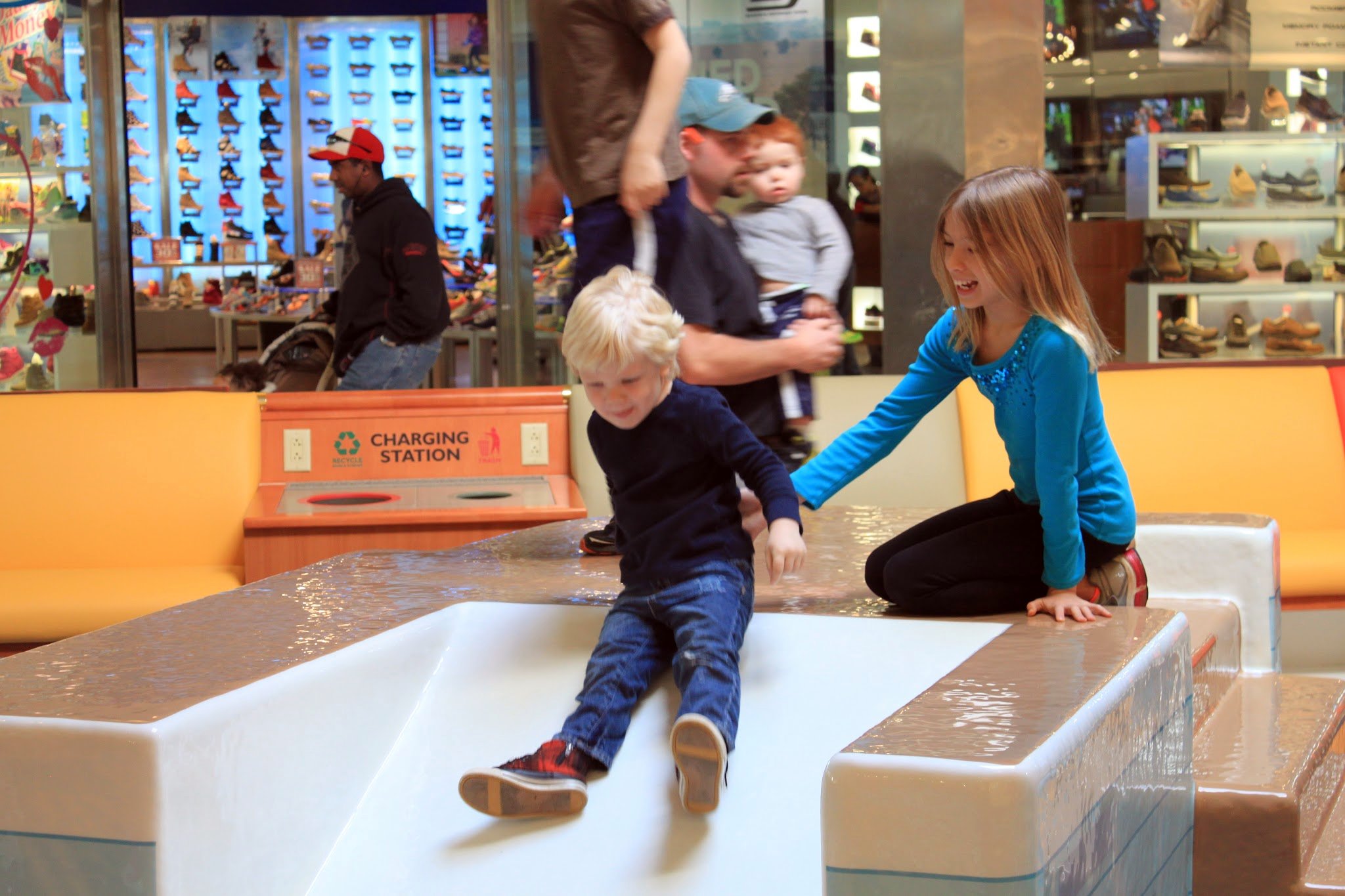 Look, on the upper level of The Plaza, near J.C. Penney! It's a mall! It's a playground! No, it's a mall and a playground!
The King of Prussia Mall is both (Mallground? Playmall?) since last week, when the Children's Hospital of Philadelphia opened a 1,200-square-foot play area in The Plaza. It could be a little slice of paradise that gives children a chance to get exerciuse as they play away their excess energy. The play area features big, foam play shapes and other toys that help children pretend they are doctors and nurses at Children's. There also are tunnels and slides.
Carolyn Davis
I'm a bit late on this, but the honor is no less worthy of a MontCo Memo shoutout (which is far less embarrassing than when all of the servers at the restaurant your alleged friends took you to gather around your table to sing you "Happy Birthday.")
So congratulations to Timothy Kelly, recipient of the 2012 Charles A. and Elizabeth O. Gruber Memorial Scholarship Award from the Montgomery County Association for the Blind. He received $500 to put toward his goal of improving the lives of those who are visually impaired and blind.
Charles Gruber was a founder and officer of the association. Elizabeth Gruber, his wife, was an enthusiastic supporter of the organization.
Carolyn Davis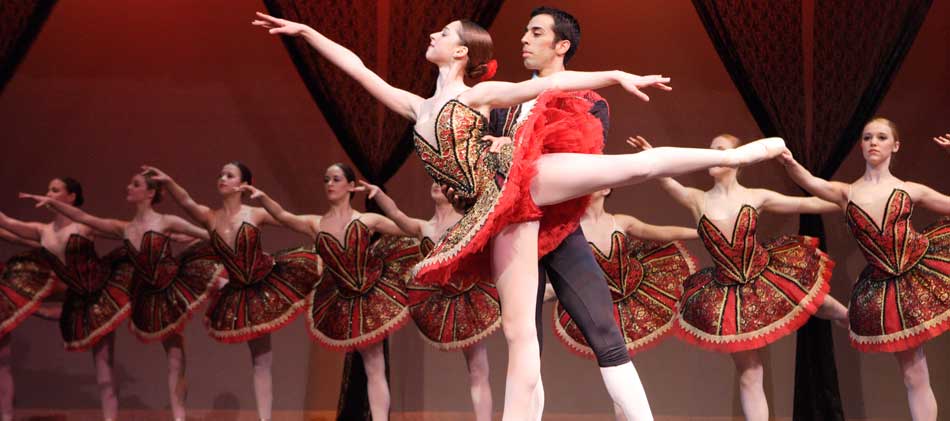 They have been floating on air in Jenkintown lately, which isn't surprising since the "they" is Lisa Collins Vidnovic and her troops at the Metropolitan Ballet Company. Michael Weil, president and COO of American Realty Capital and father of the ballet company's own Peter Weil, recently pledged $100,000, which he'll pay over five years, to the Metropolitan Ballet Company. He donated the first installment of $20,000 in December.
The $100,000 will be the largest donation since the ballet company began in 2001.

Carolyn Davis
I hadn't heard about the case in Texas concering a child adopted from Russia who died until I saw this press release in my email this morning from Sen. Mary Landrieu of Louisiana. Considering how many folks here were concerned when the Inquirer wrote about Russia halting adoptions by Americans not so long ago, I thought you also might be interested in this incident. I've pasted Landrieu's statement below because, well, just because I got it this morning in my email. Here are the opening paragraphs of a CNN story on the "suspicious death." Read the whole CNN story here.
(CNN) -- Officials in West Texas said Monday they are investigating the "suspicious" death of a 3-year-old boy, adopted from Russia, and a Russian official blamed the death on "inhuman abuse."
Jessica Parks
Five months after a New Hanover farmer discovered Natalie Marella's body near a cornfield, Montgomery County prosecutors say they're still unsure what happened to her.
An autopsy determined that Marella, a 26-year-old Ambler woman, died of a seizure disorder -- but she also sustained a serious head injury. Toxicology tests turned up "no significant findings," according to a press release from the District Attorney's Office.
Officials don't know if her death was homicide, medical, or accidental. The coroner declared the manner of death "undetermined."