Archive: October, 2012
Bonnie Cook
The Rev. Jeffrey Brown, a national youth violence prevention and community empowerment expert, will speak in Norristown on Thursday and Friday, Nov. 1 and 2.
The free community workshop will be held Thursday at the Montgomery County Public Library, 1001 Powell St., Norristown. The hours are 5:30-8:00 p.m.
Bonnie Cook
All schools except Harriton High School will be open tomorrow, Nov. 1 in the Lower Merion School District. They will operate on a normal schedule.
PECO has been working to restore power in school buildings and is confident that all schools, except Harriton, will have power by morning, officials said late Wednesday.
Bonnie Cook
A 42-year-old North Wales, Montgomery County, man pleaded guilty today in federal court to submitting $250,000 in fraudulent claims for bone stimulators that failed to meet Medicare standards.
Brian Racey was the territory manager of Orthofix, Inc., when he carried out the alleged health care fraud from 2004 until March 2008, according to a statement issued by the U.S. Attorney's office in Philadelphia.
Jessica Parks
Montgomery County is asking residents along the river in Royersford to voluntarily evacuate before Hurricane Sandy hits, Commissioner Josh Shapiro said at a Sunday afternoon news conference.
Residents in other areas, including Pottstown, Mont Clare, Norristown, Conshohocken, Glenside and Whitemarsh should also be prepared to evacuate, Shapiro said. County officials are expecting winds of 45 to 65 mph through Tuesday and several inches of rain that could cause flooding in area that aren't usually prone to it.
A hotline has been set up for non-emergency inquiries -- 610-631-9700. It will go live at 7 pm Sunday.
Bonnie Cook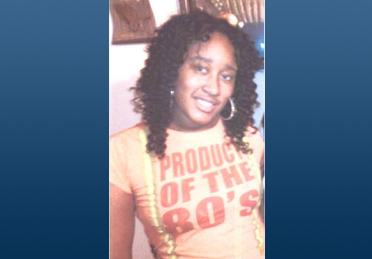 Police in Cheltenham Township and Philadelphia are seeking a 16-year-old girl who was last seen on Thursday, Oct. 18, at the home of her grandparents in Cheltenham.
Chantell Polk may be depressed over the recent death of her mother, police said. Polk was last seen wearing light blue jeans, and a tan leather jacket, carrying a large tan pocketbook and may be wearing eyeglasses.
Polk is described by police as 5-feet 6-inches tall. She weighs about 160 pounds and has a medium-brown complexion and curly black hair.
Bonnie Cook
A series of periodic lane closures will take place next week on several roads in Montgomery and Bucks counties for Route 202 Parkway construction, PennDOT said today.
The new 8.4-mile, state-funded parkway will open in early December to provide motorists with a direct route for travel between Montgomeryville and Doylestown, as well as access to key cross streets.
Bonnie Cook
Instead of asking for the latest doll or computer gadget for her birthday, a girl from Collegeville decided to ask for clothing items to donate to other less fortunate children.
Elizabeth Sarvey, a second grade student at Skippack Elementary School, turned eight on October 16 and after seeing a little girl on the Disney Channel donate shoes to children in need, was inspired to do the same.
Bonnie Cook
Police in Abington Township, Montgomery County, are seeking a lone gunman who robbed the Rite Aid pharmacy at 1441 Old York Rd., Abington, on Tuesday, Oct. 16.
Deputy Police Chief John A. Livingood said the store was preparing to close at 10 p.m. when the man entered. There were three employees, but no customers, inside the store at the time.