Archive: September, 2012
U.S. Rep. Allyson Schwartz, a member of the House Committee Foreign Affairs, and a Montgomery County resident, issued a statement today in response to the attack on the U.S. Consulate in Benghazi, Libya, that killed Ambassador Chris Stevens, and three others U.S. officials. She said:
"The despicable attack on America's Consulate in Benghazi, Libya is a direct affront to America and the values of freedom and democracy that we hold true.
"My thoughts and prayers are with the families and colleagues of Ambassador Christopher Stevens, Foreign Service Information Management Officer Sean Smith and the other personnel killed in Benghazi, Libya.
"America's diplomatic corps dedicate their lives to promoting America's values and interest abroad, spending time away from loved ones and knowingly put themselves in danger to serve their country. For that, as Americans, we owe them a debt of gratitude. We must - and we will - bring those responsible swiftly to justice."

The White House just released its statement from President Barack Obama:
A 5K Run/Walk will be held at the Hatboro-Horsham High School on Saturday, Sept. 22, in remembrance of Edward Coombs and Robert Nagel, who died in a car accident on Aug. 6, 2011.
The 5K run, in its second year, is sponsored by the ETC Foundation. The foundation was established to give outstanding scholar/athletes financial assistance to pursue higher education goals.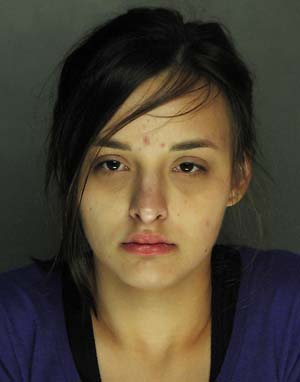 A 25-year-old North Wales, Montgomery County, woman has been arrested and charged with drug offenses, Lansdale police said today.
Anita Lynn Rocchino, of the 200 block N. 10th Street in North Wales, was picked up by police Sept. 9 and charged with possession of heroin and other offenses after officers allegedly observed a drug deal at the corner of E. Main and Chestnut streets in Lansdale.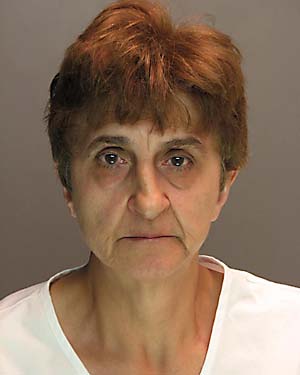 Lansdale police announced today the arrest of an employee in connection with the theft of jewelry and money from four residents of Elm Terrace Garden, a nursing home on N. Broad St., Lansdale.
Sgt. Alex Kromdyk said Diane Witynski of Hatfield Village Apartments in Hatfield Township, is accused of stealing jewelry valued at $5380 and $80 in cash on four days dates in late July and early August.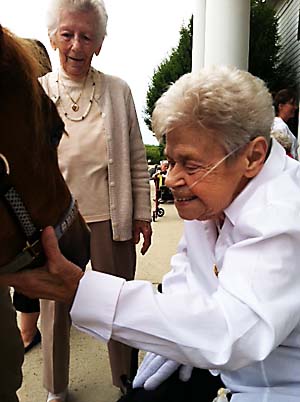 If you are an 81-year-old former horsewoman, wheelchair-bound and tethered to an oxygen tank, what would really make your day?
Why, a horse, of course.
Betty Highley got the surprise of the decade on Thursday when she rolled out onto the front terrace at Blue Bell Place in Montgomery County.
There, with her two handlers, was a miniature horse named Penelope. Eight years old and 38 inches high, the animal was a special visitor for Highley, who once raised and jumped horses, and longed to see one again.
"I think I am going to pass out," said Highley.
The visit was arranged by Emily Cuff, community life director of the personal-care facility on DeKalb Pike in Blue Bell. Just for fun, the press was invited.
Donna and Kelsey Beers of Penelope's Helping Hooves in Bedminster, Bucks County, own Penelope and eight other horses. Of the animals, Penelope is most adaptable.
During the visit, mother Donna Beers and daughter Kelsey kept careful track of Penelope who is chestnut-colored with white socks above brown hooves. For the occasion, the horse wore a special diaper.
Highley hugged the horse, talked to her, combed the animal's mane and told stories about the old days on her farm in Skippack where she raised horses and kids before trading the rural life for a home in West Norriton. She has lived at Blue Bell Place since 2009.
"I haven't felt this happy for at least ten years," said Highley. "I feel like I could get on a horse and ride."
Highley said as each of her children stopped riding, the horses were gradually sold to new owners. Her favorite, a filly named Molly B., went to a 4-H member.
Entered in competitions, "she won and won and won," Highley recalled. Penelope reminded her of Molly B., Highley said, only without the white blaze Molly had on her face.
Penelope was headed for the slaughterhouse when Donna Beers rescued her seven years ago. Because the family lived in a development at the time, Beers decided to train her for pet-therapy work as a way to justify her existence in suburbia.
Penelope took to the role quickly, and was certified by the Delta Society, which promotes the bond between pets and people.
The horse seemed to understand that she must be gentle and still in the company of frail elderly people and autistic youngsters. Over the last seven years, Penelope has visited hospitals, nursing homes, and classes for children on the autistic spectrum.
"She inherently knows what she's supposed to do," Donna Beers said.
Pet-assisted therapy, the practice in which animals visit frail, ill or isolated patients, accompanied by their owners, typically brings dogs, cats, rabbits and even ferrets as visitors.
Cuff said that Blue Bell Place often sees therapy dogs, but never a horse.
A month from now, Donna and Kelsey Beers will return to the facility with Penelope - and a special cart in which some patients can ride. Eventually, the Beers family hopes to make the cart wheelchair-accessible.
Penelope can haul 600 pounds behind her, but only 40 pounds on her back so only a very small child can ride her, Donna Beers said.
The horse seems to like the company of seniors.
And vice versa.
"She's adorable," said one older woman who timidly stroked the horse's soft neck.
"I wish I had known. I could have brought my hamburger for her from lunch," said another. Everyone laughed.

Heidi L. North-Fehlenberg, 55, who honored her Seneca ancestors by infusing her daily life in Montgomery County with a rich array of Native American values and customs, died Sept. 2 following a hemorrhage.
An active member of the Native American community, North-Fehlenberg walked the Red Road (followed Native American traditions) and loved to dance at powwows and gatherings.
At various times, her activities helping Native Americans and celebrating their culture took her and her husband, Jeffrey J. Fehlenberg, to upstate Pennsylvania, New Jersey, New York, Delaware, West Virginia, Oklahoma and South Dakota.
North-Fehlenberg and her husband embraced creation and the outdoors as a source of inspiration and turned their property into a registered wildlife habitat.
Her Seneca Indian name, Aweeyayusooxweexkwe, translates into "Woman Walking With Animals" and reflects her passion for all creation, her husband said.
In 2011, she appeared at the dedication of a monument in Barren Hill to six Oneida Indians who died in the Revolutionary War, dressed in full deerskin regalia. That included a long dress with fringe extending from the hip down, a special shawl of animal skins, beaded headband, and ceremonial jewelry.
The effect was stunning, according to a reporter who was there.
The Senecas and Oneidas are both affiliated with the Iroquois Leaque, once the Iroquois Confederacy.
Daughter of the late Paul D. North, Sr. and Louise North, she was born in, and lived most of her life in the Philadelphia area.
After graduating from Wissahickon High School, North-Fehlenberg continued her education at Bowman's Technical Institute, HTBL Ferlach in Austria, University of Phoenix, Temple, DeVry, MCCC, Penn State, the Gemological Institute of America and the Academy of Competitive Intelligence.
She worked as an administrative assistant doing competitve research at various local firms, and was well-versed in many aspects of computer work, according to her LinkedIn profile. She was certified in competitive intelligence, a new field in which companies keep track of what is happening in their market.
North-Fehlenberg was a member of the Lower Gwynedd Green Committee, volunteered for the Greyhound Rescue, and Comfort Caring Canines, and contributed to Womnaye & Otuh'an, a humanitarian relief effort that benefits Native Americans in need.
In keeping with her principles, she and her husband adopted six "fur kids," or special-needs domestic animals. The two have been married for 30 years.
Surviving, in addition to her husband, are a brother, Paul North Jr., and numerous "brothers and sisters" in Native American communities.
Services and a funeral in the Native American custom will be held at the Pleasantville United Church of Christ, 3424 Limekiln Pike, Chalfont, PA 18914, on Saturday, Sept. 8, from 10:30 a.m. on.
The church is where North-Fehlenberg and her husband were married. Her native brothers and sisters are encouraged to wear regalia. Drums, flutes, singers are welcome, her husband said.
In lieu of flowers, contributions may be made to charities close to her heart:
1. Delaware Valley Raptor Center, Bill Streeter, RD 2, Box 9335, Milford, PA 18337 (717-296-6025)
2. Elmwood Park Zoo of the Norristown Zoological Society, 1661 Harding Blvd., P.O. Box 348, Norristown, PA 19404 (610-277-3825)