Archive: August, 2012
Bonnie Cook
Certain areas of Springfield and Whitemarsh Townships can expect spraying next week to control the adult mosquito population.
The spraying from the ground will occur in places that have been found to harbor adult mosquitoes that carry the West Nile Virus, according to the Montgomery County Health Department and Pennsylvania Department of Environmental Protection.
Bonnie Cook
Towamencin Township Police are seeking the man who burglarized a home in the 1500 block of Liberty Bell Drive on Thursday, Aug. 23, and escaped with jewelry.
A neighbor observed the incident at about 1:40 p.m. and called police. The burglar fled before police could respond.
Bonnie Cook
William J. Schellinger, 42, of the 100 block of Summer Hill Drive, Gilbertsville, was sentenced in Montgomery County Court Friday to three-to-23 months in the county jail and five years' probation, according to the Times Herald.
Schellinger had pleaded guilty to numerous charges of indecent assault and corruption of minors in connection with groping incidents involving five boys.
Bonnie Cook
Montgomery County Community College will open a new parking lot at its Blue Bell campus this fall designated for students, faculty and staff who carpool or drive energy-efficient vehicles.
The new parking lot is the first at the college to offer charging stations for electric vehicles. Ten GE Durastation charging stations at five pedestals will enable drivers to charge their electric vehicles in four hours, half the time as a typical charge cycle of eight hours, officials said.
Bonnie Cook
The Montgomery County Department of Public Safety is keeping an eye on Hurricane Isaac and plans to use Twitter to exchange information with the public before, during, and after any storm.
Officials said today the county's Office of Emergency Management is currently in standby mode; while it's too early to know what effect Isaac could have on the county, it is not too early to begin taking precautions.
Bonnie Cook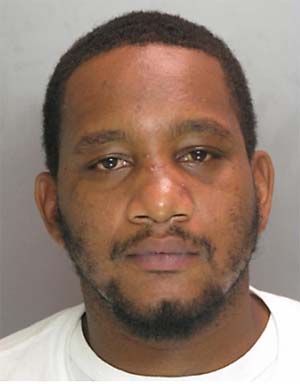 A Philadelphia man has been arrested and charged in connection with the June 20 robbery of the A-Plus mini-mart at 1 E. City Ave. in Bala Cynwyd.
Lower Merion police on Friday identified the alleged robber as Timothy Terrel Harris, 32, from Glenwood Ave. in Philadelphia.
Bonnie Cook
Remember Kayli, the white heifer with the purple harness who bolted from an Upper Darby slaughterhouse, only to be recaptured and sentenced to be made into cheesesteaks? It took outcry from the online public, a pardon from Gov. Corbett, and $800 from animal activist Marianne Bessey to free her, but free her they did.
Kayli's story held us in thrall in June 2011 until she was off-loaded from a trailer at the Woodstock Farm Animal Sanctuary in New York State. Out she came and took a turn around a grassy field as if it were a victory lap. (Our Aunt Eileen Santori in Norristown looked at the video of Kayli, and said: "You go, girl.")
Bonnie Cook
Since our weather reporter is away, we offer this Associated Press story, edited for space, as a heads-up for people who have trouble breathing:
Air quality forecasters predict Friday, Aug. 24, to be Code Orange for high ozone levels in nine regions including the Philadelphia area, the PA Department of Environmental Protection announced today.