Archive: June, 2012
Bonnie Cook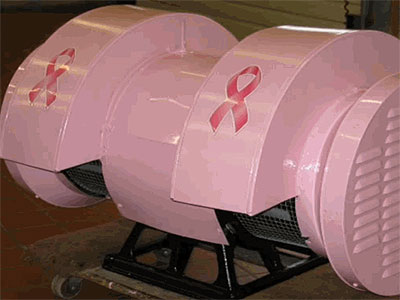 Here's something different:
From July 1 through Sept. 30, the newly-restored 85-year-old siren of Wyndmoor Hose Company No. 1 will alert the community of the breast cancer that affects millions of women everywhere.
The siren will be part of a unique community pledge drive.
Bonnie Cook
A photo ID clinic will be held Saturday, July 14, in Norristown.
Workers will also help applicants lacking social security cards, birth certificates and voter registration.
The session will be held from 10 a.m. to 3 p.m. at New Life Plaza Nueva Vida, 25 E. Marshall Street.
Bonnie Cook
The King of Prussia Business Improvement District announced plans today for its 2012 Summer Concert Series in the Business Park.
Bonnie Cook
The First Friday Main Line event scheduled for this evening in Ardmore, Lower Merion Township, Montgomery County, is going to become First Saturday - this time only.
Bonnie Cook
Police in Towamencin Township are seeking the person or persons who stole a historical grave marker from the Tennis-Lukens Cemetery on Allentown Road in May.
Bonnie Cook
PennDOT on Friday announced that daytime lane closures will be in effect on northbound and southbound Dannehower Bridge in Norristown Borough and Upper Merion Township, Montgomery County, next week from June 5 to June 7 for bridge cleaning.
Motorists using the Dannehower Bridge are advised to allow extra time for travel or use an alternate route during this operation. The bridge connects Bridgeport with Norristown.