Archive: October, 2012
Bonnie Cook
Starting Monday, Oct. 22, our role at the paper changes. We pinch hit on another desk for six weeks, then move to the Inquirer's Cherry Hill, N.J., bureau on Dec. 3 to cover federal court in Camden.
If there are items readers would like blogged before Friday, Oct. 19, please send them along. We will post them promptly.
Bonnie Cook
Aqua Pennsylvania will close and detour Valley Green Road between Church and Camp Hill Roads in Whitemarsh and Springfield Townships, Montgomery County, for water-main replacement starting Oct. 29.
PennDOT said that Valley Green Road will be closed for the work Monday through Friday from 9 a.m. to 3 p.m. through Dec. 21.
Bonnie Cook
A "Special Event in celebration of our heroes: Veterans, Firefighters and Police Officers of Montgomery and Delaware Counties" is set for today at 5 p.m., at the Washington Fire Company, 36 W. Elm St., Conshohocken.
The event, a beef and beer, is being hosted by Charles Gehret, candidate for State Senate in the 17th District.
Bonnie Cook
We know this is not in Montgomery County, but it's right over the line, and besides, if Radnor Township secedes from Delaware County, it might be someday:
The Radnor Fire Company Auxiliary is hosting its annual Italian Buffet on Sunday, Nov. 4, from 4 to 7 p.m. at the Fire House, 121 S. Wayne Avenue, Wayne.
Bonnie Cook
The Area 4 Montgomery County Democratic Committee will host its 7th Annual Wine and Cheese Tasting on Friday, Oct. 19, from 7 to 9:30 p.m. at Hotel Fiesole, 4046 Skippack Pike, Skippack.
The fundraising event features guest speakers, a silent auction and a basket of cheer. The tasting includes selected wines, fresh cheeses and hors d'oeuvres. Guests will have the opportunity to meet Democratic candidates for office on the national and state levels.
Bonnie Cook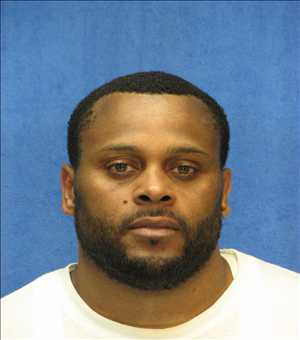 Lansdale police said this morning they arrested a Montgomery County man over the weekend after he allegedly held up a 30-year-old woman at gunpoint in a parking lot in the unit block of Jenkins Avenue.
Stacy Beckett, 40, formerly of the 100 block of Tulip Drive in Hatfield Township, was arrested at 10:15 p.m. Oct. 13. In this case, Stacy is a man's name.
Bonnie Cook
Here, kindness of reporter Carl Rotenberg, is a link to the Candidates Forum held this morning at the Upper Merion Senior Services Center in King of Prussia:
These forums are dignified affairs in which the candidates answer questions on index cards submitted by seniors. We could not cover, due to a conflict. Thanks to Rotenberg, editor Stan Huskey and the Times Herald for use of the content.
Bonnie Cook
Lower Merion will be conducting checkpoints from Friday, Oct. 19 to Sunday, Oct. 21, looking for drivers who are under the influence of alcohol or drugs. The stops will be on a roving basis throughout the Montgomery County township.
The initiative is in partnership with a national impaired-driving crackdown, featuring intensified, highly visible enforcement activities under the new tagline: "Drive Sober or Get Pulled Over."