Nothing is for-sure in the criminal court system until it actually happens. But Monday's pretrial conference in the drug-dealing case against a former Norristown defense attorney could include the announcement of a negotiated resolution.
If it happens, a deal involving former defense attorney Gregory Noonan, of Lansdale, won't come as a surprise to many people in the county's legal community.
This year, Noonan sent a letter to the Pennsylvania board that disciplines attorneys, offering his resignation from the state bar. The state Supreme Court accepted his offer and disbarred Noonan, who is being held in the Chester County prison.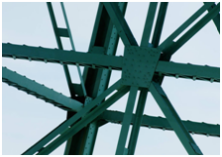 This just in from the Pennsylvania Department of Transportation:

King of Prussia – The Pennsylvania Department of Transportation (PennDOT) today announced that one lane will be closed on eastbound Route 422 between the Sanatoga and Route 724 interchanges in Lower Pottsgrove Township, Montgomery County and North Coventry Township, Chester County, from 9 a.m. to 2 p.m. beginning Monday (April 7) and lasting until late July, for the placement of new beams at the Norfolk Southern Main Line and Schuylkill River bridges.
Crews will work over the next three months to place new beams at the Armand Hammer Boulevard, Norfolk Southern Main Line and the Schuylkill River bridges.
Inquirer.com Access Code: B12T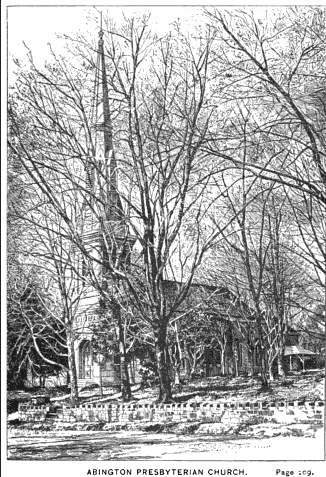 While researching today's story about Abington Presbyterian Church's 300th anniversary, I stumbled upon the Rev. Thomas Murphy's 1889 book, "The Presbytery of the Log College," which chronicles the establishment of the Presbyterian church in early America.
It includes a lot of details about the early days of Abington, Norriton, Bensalem, and Philadelphia presbyteries, but by far my favorite excerpt comes from the appendix. There, Murphy describes, presumably from personal memory, the pomp and circumstance surrounding President Benjamin Harrison's visit to Montgomery County in 1889.
The visit was organized by Murphy and other church leaders, and largely facilitated by John Wanamaker, the famous merchant and Abington Presbyterian congregant who was at that time serving in Harrison's cabinet, as U.S. Postmaster-General.
While state, county and municipal officials have largely finished their post-disaster studies of the hellish Feb. 5 ice storm, many residents are still dealing with the aftermath.
In Lower Merion, special garbage pickup days were designated to get rid of the fallen tree branches and other debris left behind by the storm. Pickups began this week, but won't be finished until April 9.
The township debated whether to hire outside contractors, use city crews on overtime, or rely on residents to do the cleanup. In the end they decided on a hybrid approach, with residents gathering the debris and setting it curbside for city trash crews to pick up, eventually.