The Pennsylvania Guild of Craftsmen wants artisans and craftspeople to know that the deadline is coming up to apply to be in one of its five fine craft shows. Here's an advertisement with information.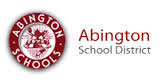 Another cold day, another burst pipe in a school that displaced students briefly.
The weather outside Wednesday is not quite as frigidly frightful as it was on Tuesday, but apparently no one told that to a pipe at Abington Senior High School. on Highland Avenue in Abington.
The school's website had this to say about that:
After placing a close second last year, the Schuylkill River has been named Pennsylvania's 2014 River of the Year.
Along with the title, the Schuylkill River Greenway will receive a $10,000 Leadership Grant to fund recreational and educational activities on the river all year. Those activities will include a river sojourn, new padal/peddle events; a bike tour series on the Schuylkill River Trail, and a free, commemorative poster, according to a press release from the state Department of Conservation and Natural Resources, which funds the contest.
The Schuylkill is 128 miles long and flows southeast from Schuylkill County through Montgomery County and Philadelphia, until it meets up with the Delaware. Once one of the most polluted rivers in the country, it bounced back after a major government cleanup project, beginning in the 1940s when they drudged millions of tons of coal culm from the riverbed.
This in Monday from Gladwyne Elementary Principal Dr. James R. Johnson. I'm reposting it here in its entirety to get it to you as quickly as possible:
January 6, 2014
Dear Gladwyne Parents/Guardians:

We recently lost power at Gladwyne and are unable to confirm with PECO that power will be restored during the school day. As a result, we will need to dismiss students early today. We regret the inconvenience, but this decision had to be made quickly in the interest of student well-being. Without power, we cannot provide adequate heat and learning conditions for our students.

Dismissal time for students will be 11:50 AM. Regular bus service will be provided.

Please note that teachers will be making phone calls and/or emailing parents to confirm how they want children to be transported home.

All MELC students, both AM and after-care, will be transported to the MELC Center on Haverford Avenue in Wynnewood.

As a result of the power outage, Gladwyne's phone system is unavailable. To contact the office for an urgent matter in the interim, please call (610) 633-8236.

Thank you for your patience and cooperation. Again, we apologize for the inconvenience.

Sincerely,

Dr. James R. Johnson
Principal, Gladwyne Elementary
A Conshohocken artist was the toast of Pennsylvania Farm Show on Thursday, where he unveiled a 1,000-pound butter sculpture to honor the 60th anniversary of the milkshake
Since the milkshake was created in 1954, by the Pennsylvania Dairymen's Association, artist Jim Victor took some inspiration from the1954 hit song "Shake, Rattle and Roll." Victor sculpted a diner scene in which a family enjoys a milkshake while they watch a couple of cows "shake."
"For 60 years, milkshakes have been part of the Farm Show tradition of celebrating Pennsylvania agriculture," said Agriculture Secretary George Greig. "What may seem like just a great drink in a plastic cup is a lot more – it's a representation of the state's 7,200 dairy farm families who grow Pennsylvania by driving the economy, creating jobs and supplying quality products to consumers."
Happy New Year! Welcome to 2014. The year may have changed, but this week's Inquirer.com Access Code hasn't: F47S