Carolyn Davis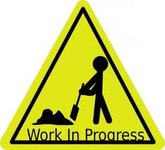 The rerouted traffic on Markley Street may be a pain, but at least by now it's a familiar pain for those who navigate the multiyear, $20.8 road-improvements project. But, just when you thought you knew the orange barreled boundaries of shifting lanes, along comes a new traffic pattern.
It began Tuesday night for southbound travelers on Markley Street in Norristown. Let's let the Pennsylvania Department of Transportation describe the change:
"The single lane of southbound Markley Street traffic will be shifted over to the newly rebuilt west side of the street between Fornance Street and Harding Boulevard.
Carolyn Davis
It isn't really summer in Lansdale without the Fairmount Fire Company's annual car show. And so it shall happen, once again, Saturday. Lansdale Police on Fridauy issued the following parking restrictions that will be in place during the show. Beginning at 3 p.m., Saturday, Lansdale Police said, "There will be no parking ... until midnight at the following locations:
West Main Street, from Broad Stree to Valley Forge Road;
The entire length of Mill Street between North Cannon Avenue and North Wood Street;
"Several areas of metered parking in the Madison Parking Lot to include all of the parking slots running parallel to the train tracks as well as several slots behind Wilson's Hardware Store;"
Green Street between Vine Street and West Main Street.
Parking restrictions will begin Saturday at 2 p.m. until midnight, Police said, "in the municipal lots at West Main Street and Susquehanna Avenue and the Walnut Street Lot.
The Police warn that any vehicles parked at these locations when the restrictions are in effect could have their vehicle towed.