February's on its way out, but winter weather is not. Bundle up for another cold weekend and brace for another ugly Monday-morning commute. And stay with us at Inquirer.com for all the latest news in and about Montgmoery County. Access Code: S16S.
The county commissioners have rescheduled the town hall forums that were cancelled due to snow and ice and general wintry misery.
Here's the list of remaining "Conversations With Your Commissioners" events, with corrected dates and times:

Thursday, February 27 [TODAY] at 7 p.m.
Norristown Municipal Building
235 East Airy Street, Norristown, PA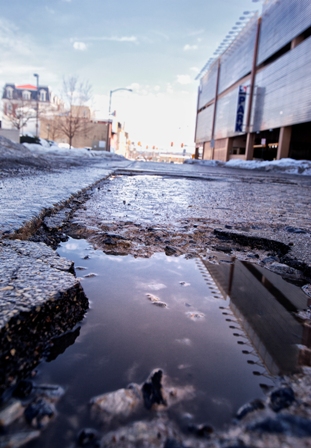 The roads are vicious these days. They are under siege from ruinous ruts and dastardly divots.
Our commutes, not to mention our cars, are being plundered and pounded by POTHOLES! They are everywhere, it seems, in Montgomery County.
And everywhere outside of the county. The country. The world. Does not even the moon have craters? But not as many as we all seem to be driving in and around on our patch of Planet Earth.
I am trying a Web site, Zeemaps, to build an interactive map of pothole locations in the county. I entered one site along Montgomery Avenue that's chockablock with them. If you know of one, help others avoid it by getting a precise intersection or address and adding it on this map. This is an experiment, so let's see how it works.
<iframe frameborder=0 style='width:100%;height:300px' src='//www.zeemaps.com/pub?group=855054&legend=1&geosearch=1&locate=1&simpleadd=1'> </iframe>