I spent much of last week attending the trial of Michael Ruth and his father, Dr. Richard Ruth. The pair was convicted Friday of numerous charges involving recklessly writing prescriptions of Oxycodone and other narcotics, which made addicts out of patients. Space in the Saturday newspaper was tight, so not all of the story I wrote made it into print, including comments from Michael Bruce's wife. I thought she should have her say, so here is the story that included her comments.
•••••••••••••••••••
Richard Ruth wasn't just an old-fashioned neighborhood doctor who went the extra mile for his patients. He was a drug dealer who made money hooking people on highly addictive drugs that he prescribed, a Montgomery County jury said.
Good news in Salford and Franconia townships -- PennDot has opened the new Camp Road Bridge, replacing one that had been closed for a decade due to structural issues.
The bridge, which crosses the east branch of Perkiomen Creek, has been under construction for 10 months as crews demolished the stone masonry arch bridge and built a new a concrete beam bridge. It's wider, safer, and will last 80 years or more, said PennDOT District Executive Lester C. Toaso.
Prior to its closure in June 2003, the old Camp Road Bridge carried 2,100 vehicles a day, PennDot said.
The commissioners on Thursday released the 2014 draft budget of $371,473,973 -- an 8 percent reduction from 2013, with no tax increase.
Montgomery County 2014 Proposed Budget

The sale of Parkhouse senior center, and to a lesser extent the Human Services Center in Norristown, pervades nearly every aspect of the budget. The county hopes to complete both sales by the end of this year.
Tonight is the first of four hearings to get input on the county's human services system.
Montgomery County is one of 30 counties selected to participate in the state's Human Services Block Grant program this year. The governor's office has suggested switching to a single lump-sum block grant -- as opposed to allocating separate funds for mental health, disabilities, child welfare, homeless assistance, substance abuse, etc. -- would give counties "more flexibility to fund their human services programs and better meet the needs of their residents."
The county must present its Human Services Block Grant Plan to the state by Dec. 2, so your input could help shape how the county delivers services in the next year and beyond. The current draft is posted here: http://www.montcopa.org/DocumentCenter/View/6115.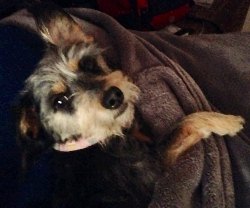 It took more than a decade of living in Montgomery County, but last year my family finally went to the National Dog Show at the Greater Philadelphia Expo Center at Oaks.We loved it.
It's one of the few such competitions in the country that is a bench show. The American Kennel Club defines that as "a dog show at which the dogs are kept on assigned benches when not being shown in competition, so they can be viewed and discussed by attendees, exhibitors and breeders."
Translation: You get to visit the doggies throughout the weekend.