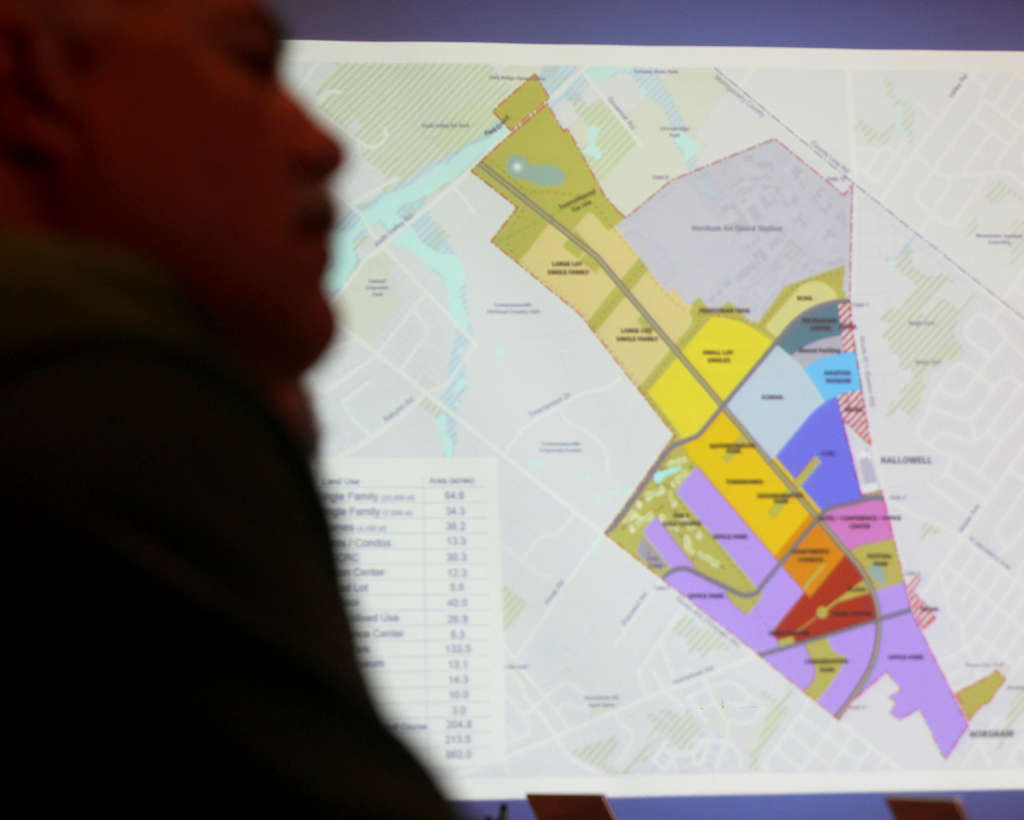 Military engineers are continuing to survey contaminated sites at the former Willow Grove Naval Air Station and develop remediation plans.
At a public meeting Wednesday, representatives of the Navy and the Air Force discussed progress made so far. The quarterly meetings are intended to give the public a chance to raise questions or concerns. But no members of the general public attended.
A small chunk of the base is still in use by the Air Force, and another parcel was transferred to the FAA to support flight-control operations for Philadelphia International Airport. The township of Horsham has organized a board to develop a multimillion-dollar residential-retail-office complex on the remaining 862 acres – once they are deemed clean and safe.
Here are the highlights (which may be indecipherable to those of us who aren't environmental engineers):
A Navy survey identified 18 sites that may have radiation damage. The results of the survey are currently under regulatory review. By this summer or fall, they expect to develop a management plan and begin surface scans and subsurface soil sampling.
At Site 5 – the former fire training area near Horsham Road and Precision Road, where the board hopes to build a golf course and office park – solvent levels are declining. Engineers are using a process called "bioremediation," in which lactose and lactoil are injected into the ground. They gradually cause the solvents to degrade.
At Site 12 – a former landfill where the board hopes to locate the town center, offices open space and apartments – wells are in place to continually monitor levels of arsenic chromium, PAH, PCB and dioxins in the soil and groundwater. A remedial investigation is under regulatory review.
For more brain-numbing detail on these cleanup sites, endless pages of maps, studies, policies and other documents are posted by Horsham Library, the Horsham Land Redevelopment Authority, and the military's Base Realignment and Closure website.