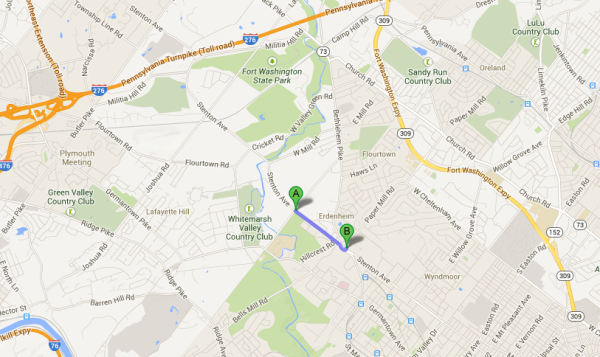 Drivers who use Stenton Avenue in Springfield Township should begin mapping alternate routes, as the road will be closed weekdays from 9 a.m. to 3 p.m. for most of the fall.
Crews will be replacing a water main starting Aug. 20, closing Stenton Avenue between Northwestern Avenue/Wissahickon Avenue and Paper Mill Road. The project is expected to be complete in early November, but weather could extend that timeframe.
Local traffic will be allowed "up to the construction zone," according to PennDot, but other drivers will be detoured over Bethlehem Pike, Skippack Pike, Militia Hill Road and Joshua Road.
Stenton Avenue borders the Morris Arboretum, Chestnut Hill College, Whitemarsh Valley Country Club and Philadelphia Cricket Club, so anyone heading to those destinations should expect the trip to take a little longer than usual.