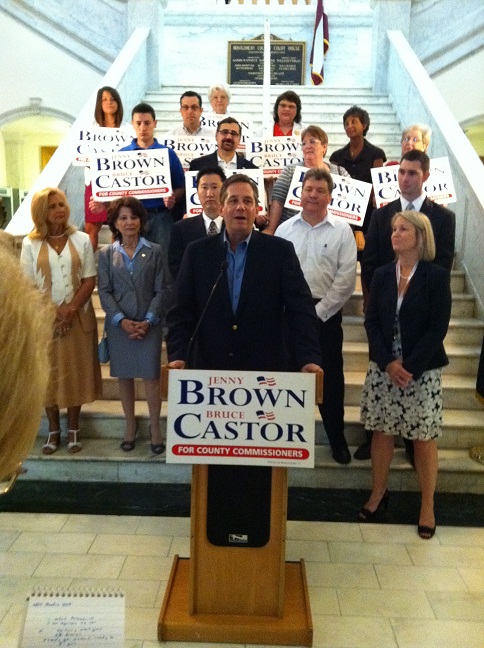 Republican commissioner candidates Bruce L. Castor Jr. and Jenny Brown promised to restore "fiscal sanity" to Montgomery County, after four years of Democratic control.
"I don't think it's reasonable in the last four years to expect that the Democrats have gotten any smarter in picking their candidates or their policies," said Castor, flanked Thursday by his party's slate of row officer candidates during a news conference at the county courthouse.
It was almost enough to make you believe he was right – except that, technically, Republicans have controlled the board of commissioners for more than a century.
Castor's speech Thursday laid down a template, we're likely to see over and over again during this years' campaign season. Although two Republicans – Castor and Chairman James R. Matthews – currently sit on the commissioners' board, expect the county GOP to paint the Matthews' administration as one run by the Dems.
Not only does it allow their candidates to wash their hands of the current board, it paints them as underdogs in what is expected to be one of the hardest fought races in years.
Shortly before taking office in 2008, Matthews struck a power sharing agreement with the board's lone Democrat – Joseph M. Hoeffel III – to edge out Castor, that year's top vote-getter.
The county's Republican committee sanctioned Matthews for what they saw as a betrayal, but he has consistently maintained he stands by his Republican ideals, if not those of the party apparatus.
But what Matthews would describe as a bipartisan coalition, Castor and the county's Republican committee call a complete abdication of Republican ideals.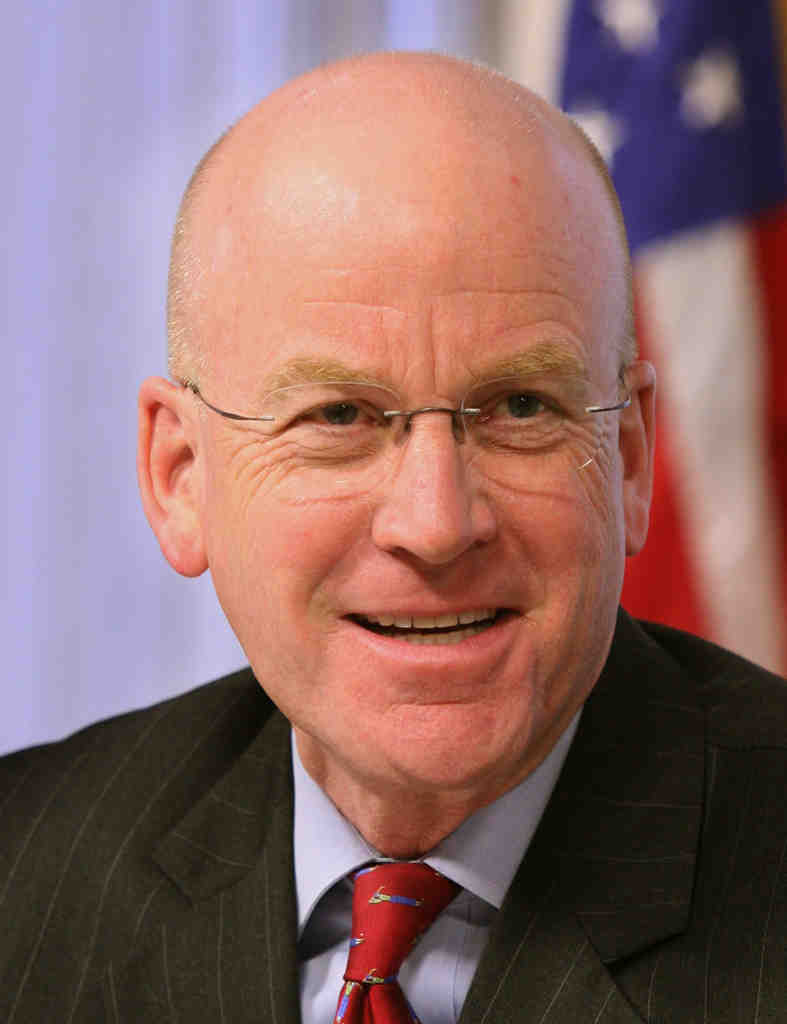 In his speech Thursday, Castor repeatedly hammered Hoeffel for his support of tolling Route 422, preserving the runway at Willow Grove Naval Air Station despite community opposition and continued spending on economic development in the midst of budget belt-tightening.
"We couldn't afford Hoeffel One. We can't afford Hoeffel Two," said Castor referring to Hoeffel's second term in the commissioners' seat. "What makes you think we can afford Hoeffel Three?"
Note no mention of Matthews there.
Hoeffel announced earlier this year he would not seek re-election. But it's likely that candidates will drop his name frequently in this year's race.
During his news conference Thursday, Castor repeatedly referred to Democratic commissioner candidate State Rep. Josh Shapiro as "Hoeffel's protégé" and "Hoeffel Three."
Shapiro served as Hoeffel's chief of staff during his term in Congress during the early 2000s. But both he and running mate Leslie Richards, while praising Hoeffel's leadership, have been actively working to establish their own identities outside of their party's longtime standard bearer.